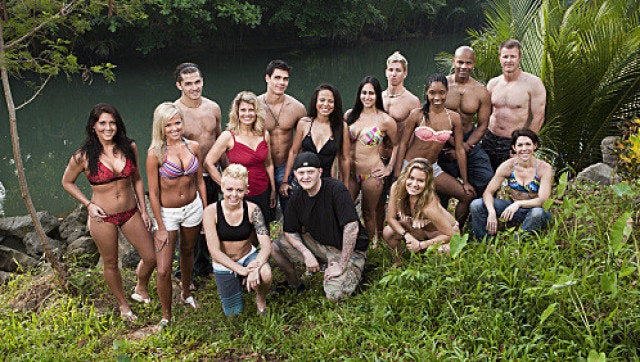 Whelchel is best known for playing the wealthy Blair Warner on "The Facts of Life." The 49-year-old has three children and is a Christian author and speaker.
Fan or not, Whelchel's "Survivor" moment was trying. She explains on her personal website that "fun" is definitely not the word to use.
"I don't think 'fun' is the word I would use to describe my experience," Whelchel wrote on her website. "Those days on the island were the hardest thing I've ever done in my life. It pushed me to my extreme limits physically, mentally, spiritually, and especially, emotionally. I'm so very grateful for the opportunity and I'm so glad I did it but I think it's like childbirth…I may need to put a few years behind me and some perspective in front of me before I would ever consider doing it again."
Another new "Survivor" cast member is former Dodger Jeff Kent.
Back in June, rumors first spread that the former all-star second baseman would join the 25th season of the CBS show. The 44-year-old has appeared on the small screen before as a contestant on ABC's "Superstars" in 2009.
For the first time in eight years, "Survivor: Philippines" will be comprised of three tribes named after animals in the region: Kalabaw ("Water Buffalo"), Tandang ("Rooster") and Matsing ("Monkey").
Three of the 18 castaways, to be revealed later this week, are former players who were medically evacuated from the game and are returning to finish what they started. In addition to the former "Survivor" players, Kent and Welchel, CBS has revealed the 13 other new contestants heading to "Survivor: Philippines," ranging from 20 to 49 years old and including everything from a business student to a former Miss Delaware, a tire repair person to a sex therapist and a lesbian cosmetologist to a seminary student.
Check them all out below!
PHOTO GALLERY
Survivor: Philippines Cast
Season 25 of "Survivor" will premiere with a 90-minute episode on CBS on Wednesday, Sept. 19 at 8 p.m. ET.
REAL LIFE. REAL NEWS. REAL VOICES.
Help us tell more of the stories that matter from voices that too often remain unheard.
BEFORE YOU GO