A dramatic photo of a man fleeing Hurricane Florence's floodwaters with a soggy kitten perched on his shoulder has moved people around the United States.
Robert Simmons Jr. and his kitten, aptly named "Survivor," were photographed by Andrew Carter, a reporter for North Carolina's News & Observer. The photo went massively viral after Carter posted it on Twitter Friday.
"He was sad to leave his father but left with his kitten hugging his neck," Carter wrote. "Cat's name: Survivor."
Another photo shows Survivor huddled inside Simmons' jacket.
Hurricane Florence made landfall in North Carolina on Friday morning as a Category 1 storm, but it's the torrential rain, not the wind, that poses the biggest threat to those in its path. By Friday night, Morehead City, North Carolina, had already received 23 inches of rain.
As of Saturday morning, the storm had left multiple people dead and knocked out power to 930,000 homes.
This story has been updated to reflect a changing death count estimate.
Before You Go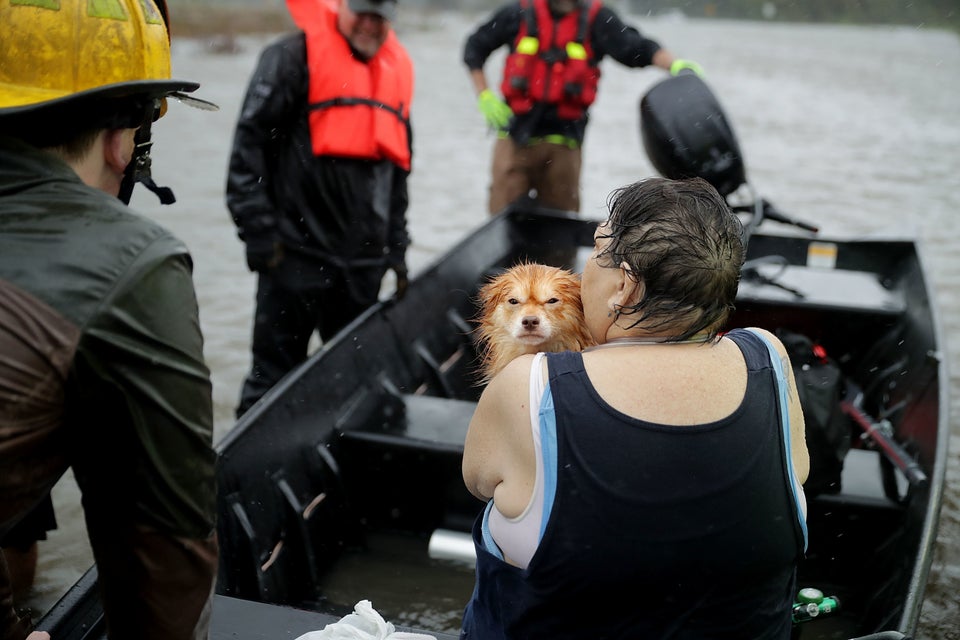 Animals Of Hurricane Florence
Popular in the Community