"You are not what they took from you."
"#Survivorloveletter is a call to survivors of sexual violence and our loved ones to publicly celebrate our lives," Ikeda writes on the Tumblr's homepage. "By telling our stories we seek to build knowledge and reflect on the ways we heal ourselves and our communities."
(Story continues below.)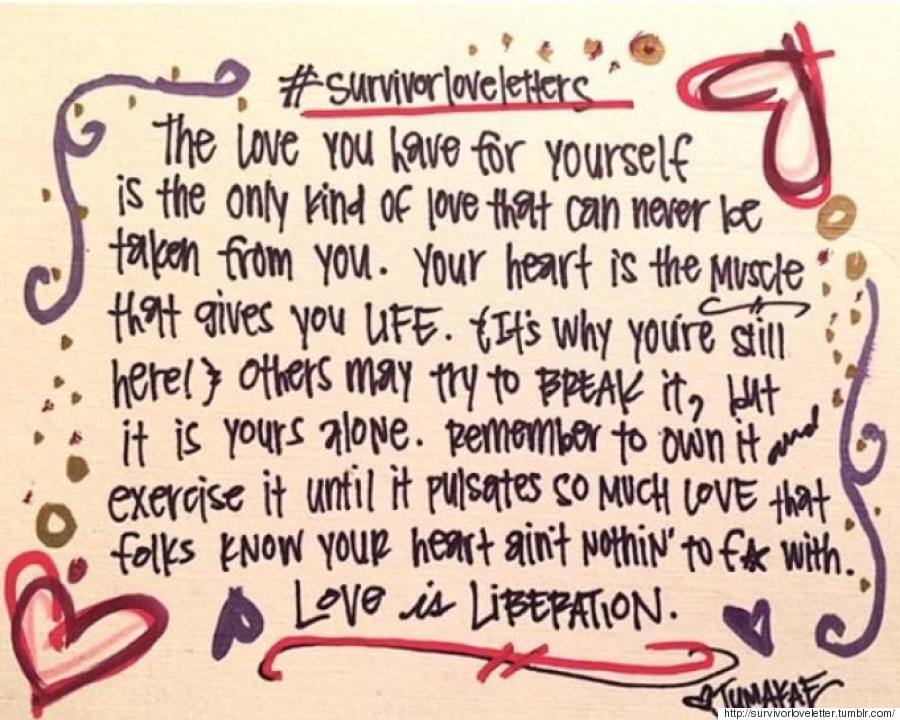 Ikeda told The Huffington Post in an email that Valentine's Day is always hard for her because Feb. 14 was the date she was sexually assaulted. "I imagined what it would mean for my younger self to wake up on Valentine's Day and read message after message of public support for surviving," Ikeda said. "That's when I knew I wanted to create #Survivorloveletter."
"After surviving my rape I spent 10 more years surviving chronic depression and a perpetual feeling that I had to continue to fight for my life," Ikeda told HuffPost. "This is my survivor love letter. Don't give up on your own happiness."
The letters contain powerful messages of encouragement from relatives and friends of survivors, and some of the most impactful letters are written by survivors to themselves. People submit their letters or images of handwritten letters to Tumblr or Ikeda's personal email address. Ikeda said she's received an overwhelming amount of positive feedback from the project, with many people thanking her for creating such an important and safe space for survivors.
"That type of support and acknowledgement from loved ones of survivors felt really important to me as well because often times the milestones of healing go under the radar," Ikeda said. "Part of breaking the stigma of shame surrounding being a rape survivor is for others to acknowledge that it happened and honor what that journey looks like.

Read a few of the beautiful survivor love letters below: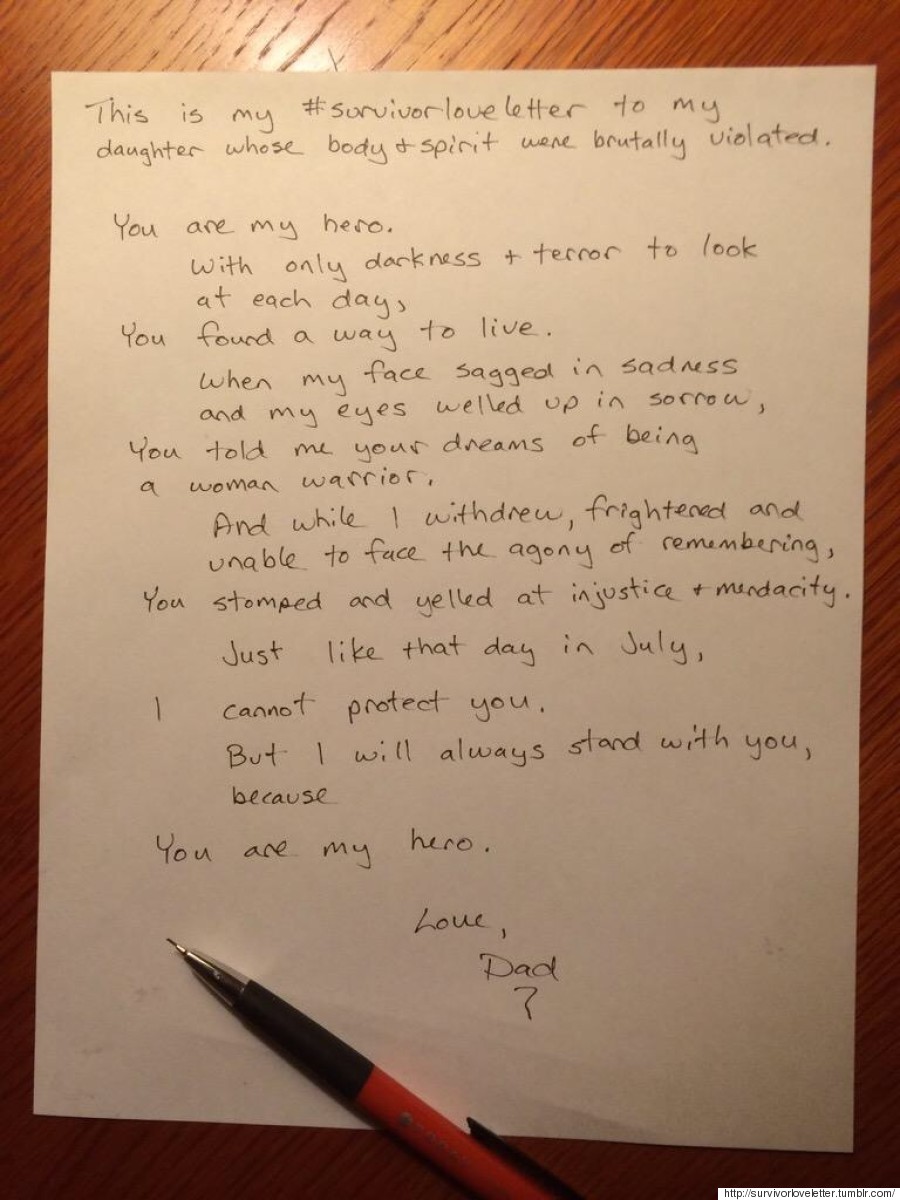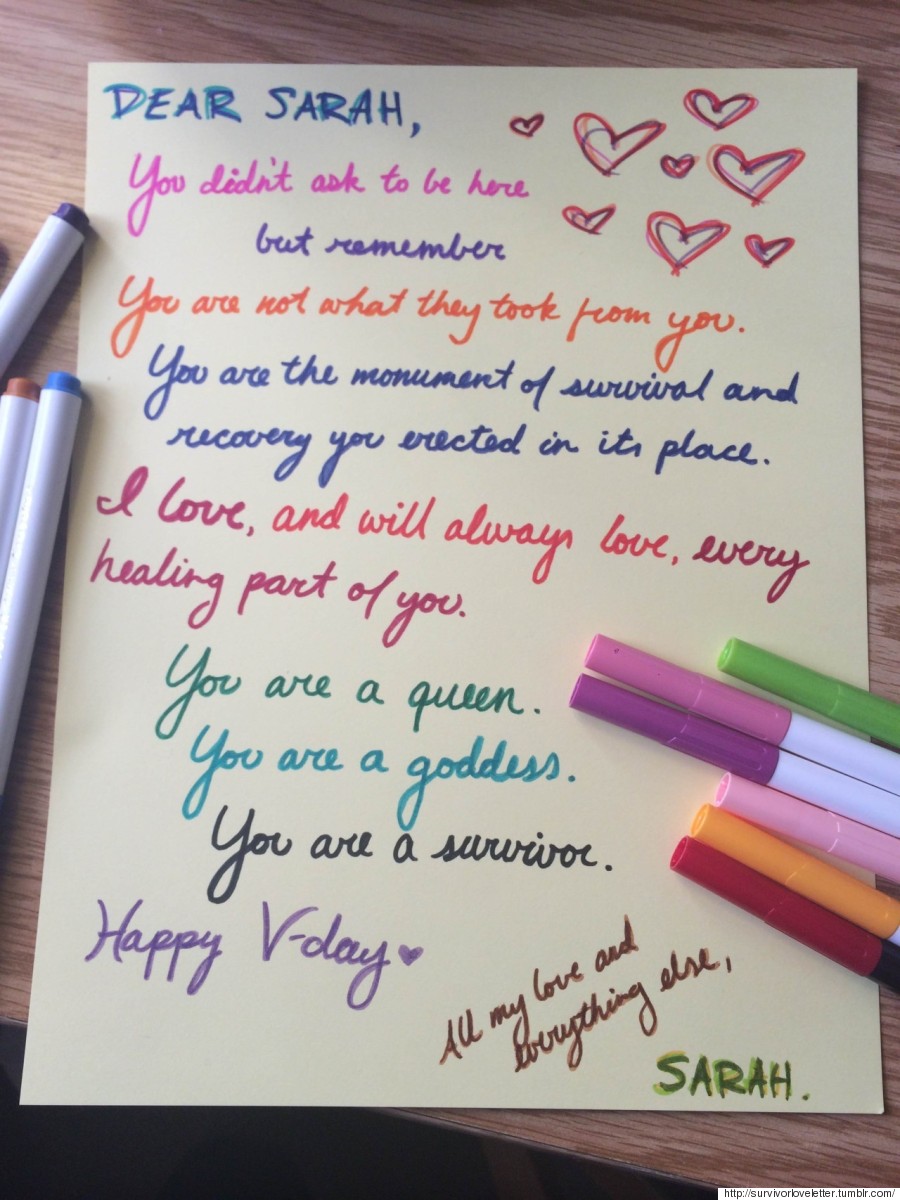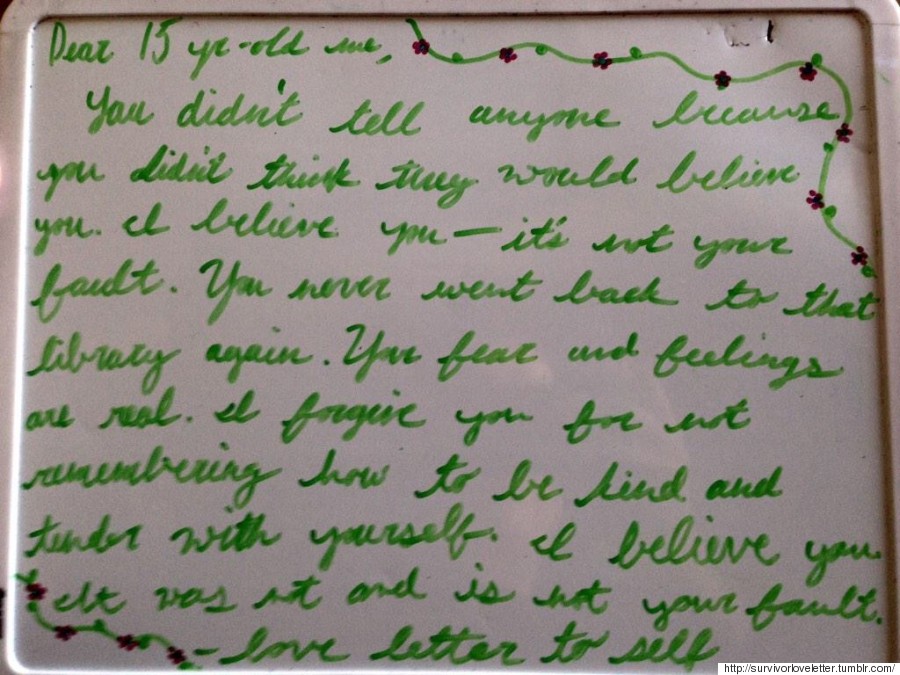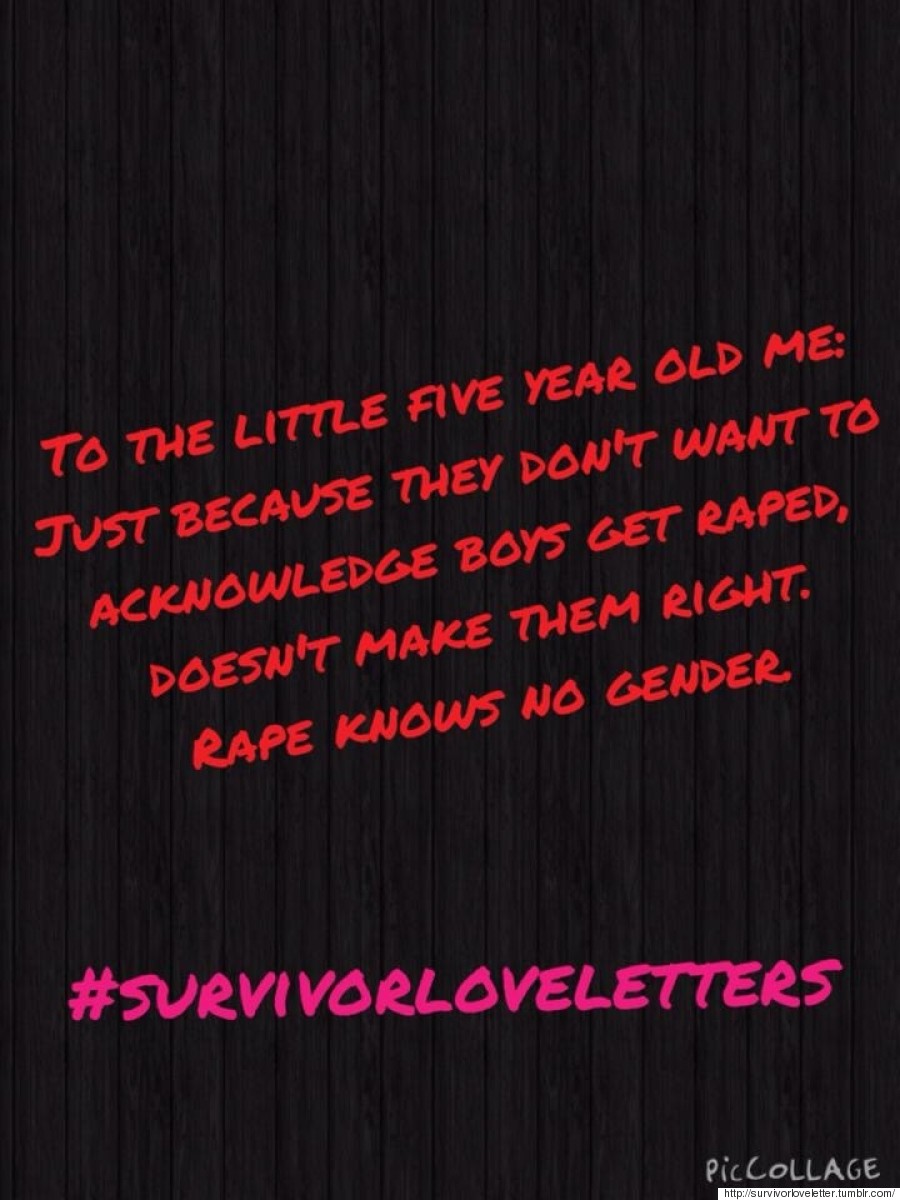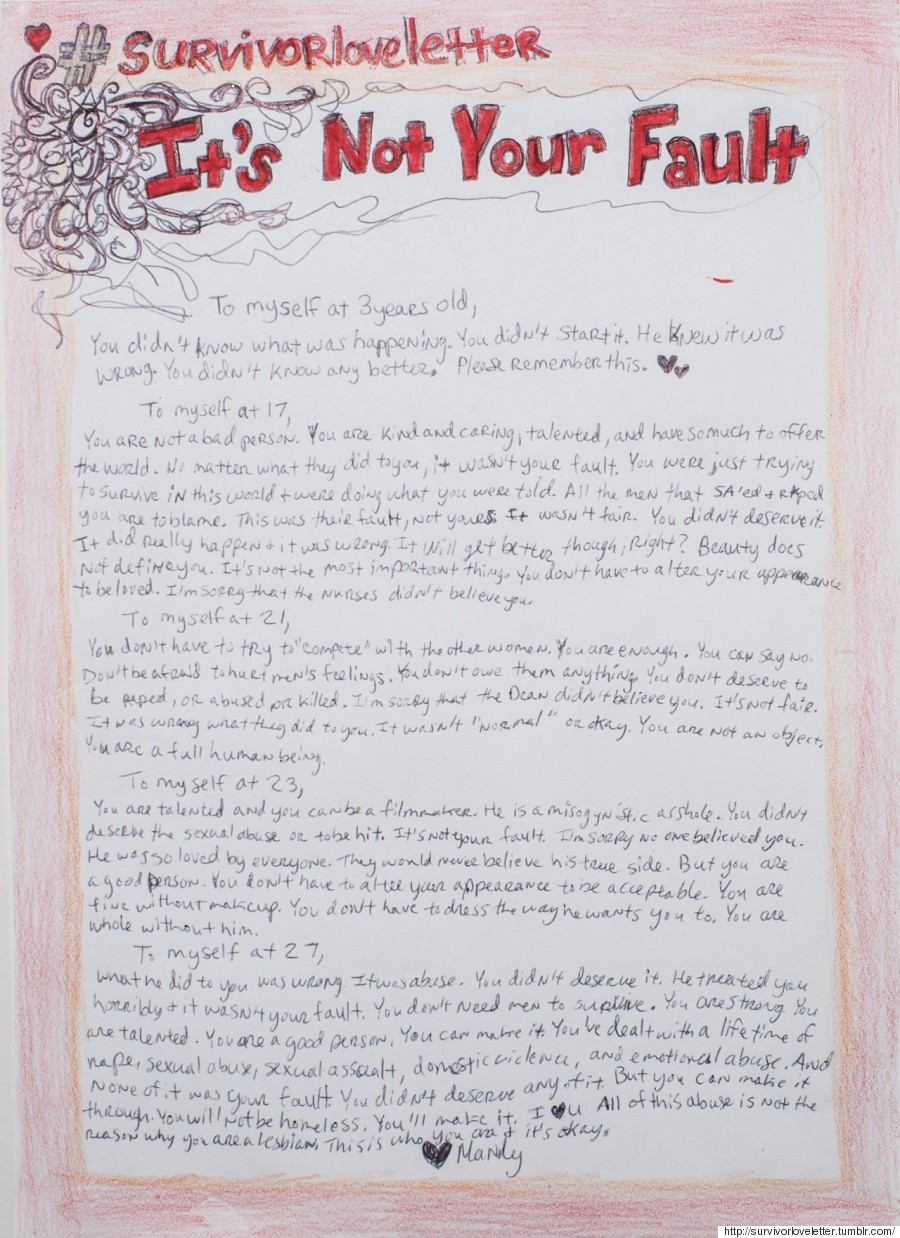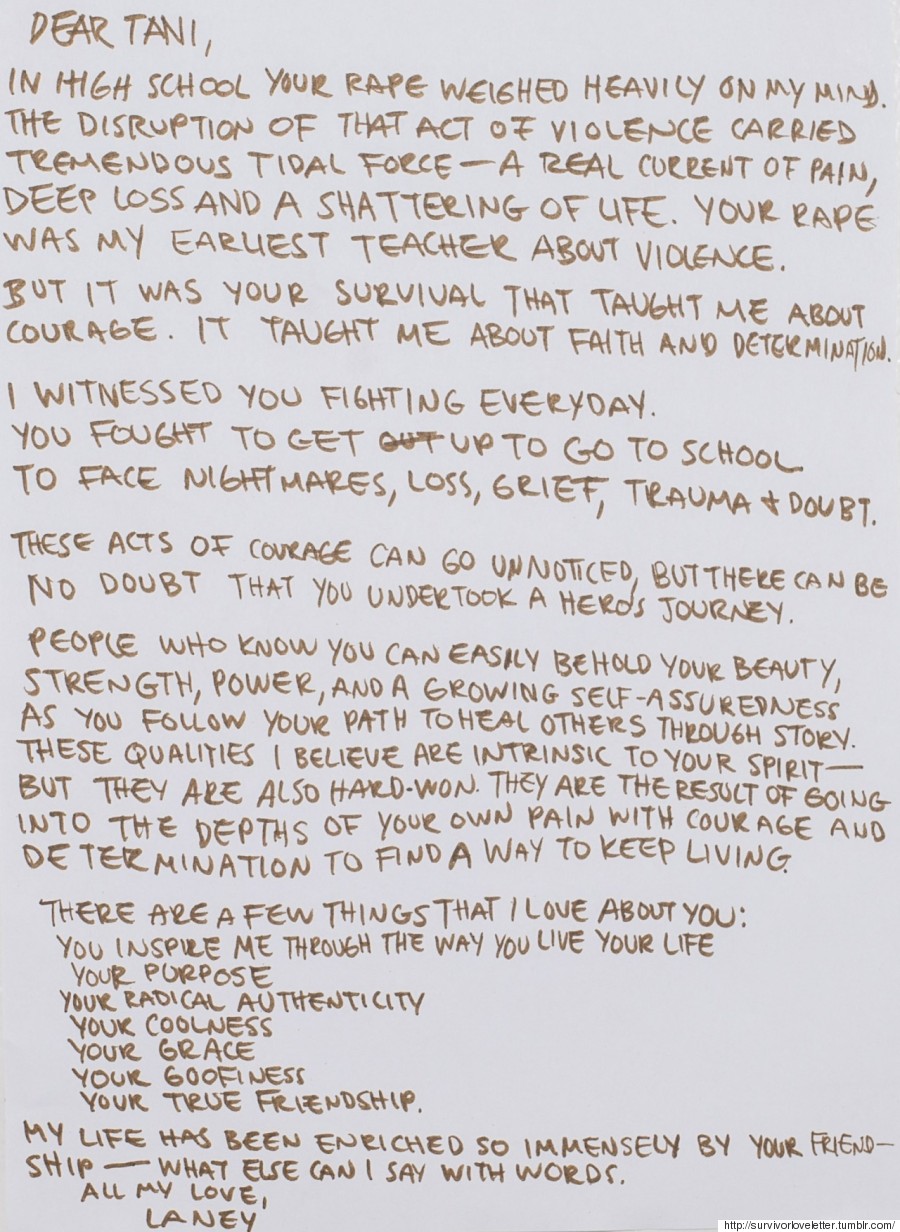 "After internalizing so much self hate perhaps the most radical thing I can do is love myself," Ikeda said.
Head over to Tumblr to read more about #SurvivorLoveLetter.
Related
Before You Go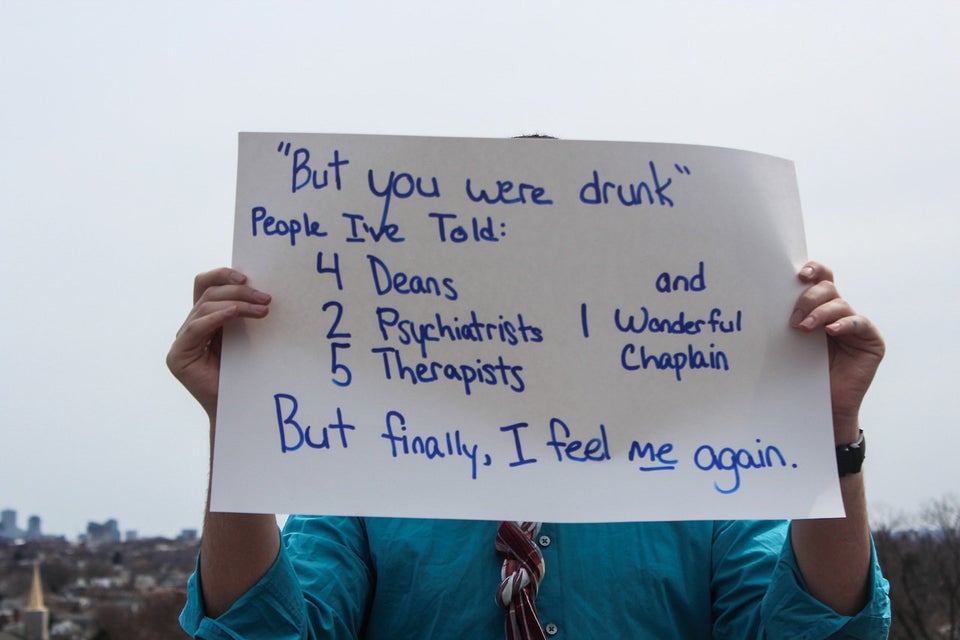 Surviving In Numbers: Stories Of Sexual Assault Survivors
Popular in the Community