"My purpose in making this statement is to reclaim my identity," Paige Carnes, 24, wrote to the Los Angeles Times.
"Sexual abuse makes people uncomfortable. It should make you uncomfortable," Carnes added. "This discomfort is nothing compared to the psychological and physical suffering of those who have dealt with it."
Striegel was cut from the upcoming film "The Predator" last month after co-star Olivia Munn brought the actor's sex-offender status to the attention of 20th Century Fox. Ten years ago, Striegel used the internet to pursue Carnes, then 14, for a sexual relationship. In 2010, he pleaded guilty to two felonies ― risk of injury to a child and enticing a minor by computer ― and served six months in prison.
"The Predator" director Shane Black, a longtime friend of Striegel's, knew about the actor's criminal history, telling the LA Times: "I personally chose to help a friend." Black has since apologized for including Striegel in the film.
Carnes wrote that she is "eternally grateful" to Munn for using her star power to do the right thing.
"I am also eternally grateful for Olivia Munn's action. She spoke up for me. She took a stance for me. In turn she stood for all who have suffered like I have," Carnes wrote.
"To be acknowledged by a stranger, on a public platform about this issue is incredibly empowering," she continued. "The positive feedback from social media towards Olivia Munn is uplifting and feels incredibly supportive for me personally."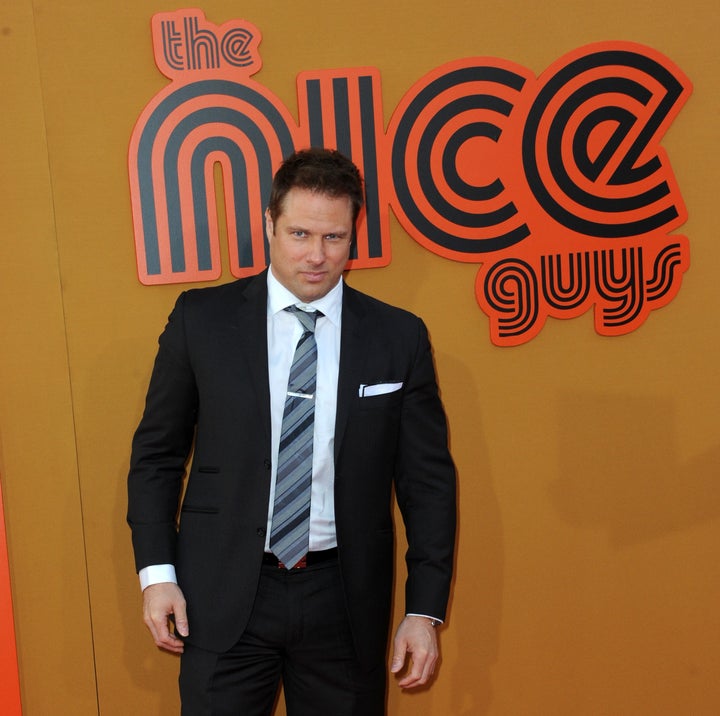 Munn told the LA Times last week that she found it "both surprising and unsettling" that Black knew of Striegel's background and did not inform the cast, crew or film studio.
"However I am relieved that when Fox finally did receive the information, the studio took appropriate action by deleting the scene featuring Wilder prior to release of the film," she told the newspaper.
Munn told Vanity Fair last weekend that her decision to speak out against Striegler has left her feeling isolated.
"I didn't go to jail, I didn't put this guy on our set. I had this scene deleted. Thank God, honestly, that there is social media. It's the fans and news outlets that's confirming it to me that what I did was the right thing," she said.
"If I didn't have that feedback, I'd kind of go a little crazy thinking, 'Why am I being treated like this?'" Munn continued. "That's not OK, to feel like the bad guy."
Carnes said she's speaking up for herself now because she wasn't able to at 14.
"Your abuse does not define you. With support from others and strength from within, you can overcome the label of victim and reclaim your identity," Carnes wrote.
She added: "I have no shame for what was done to me. I am not the one who needs to carry that shame. My name is Paige Carnes, former Jane Doe."
Head over to the Los Angeles Times to read Carnes' full statement.
Popular in the Community