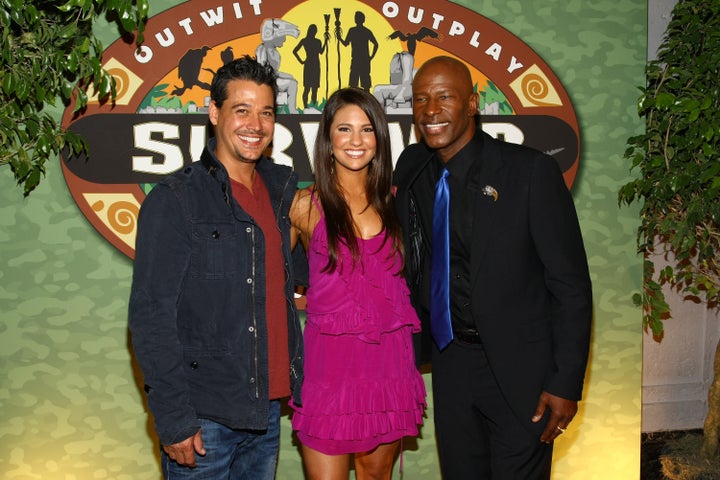 For "Boston" Rob Mariano, fourth time's a charm.
The longtime "Survivor" veteran took home the crown of the series' 22nd season on Sunday, beating out 17 other contestants in "Survivor: Redemption Island." He won a resounding victory, finishing on top of an 8-0-1 vote against co-finalists Phillip Sheppard and Natalie Tenerelli.
Filmed in San Juan del Sur, Nicaragua, the show's main attraction was the returns of rivals Mariano and Russell Hantz, who was also a previously well-known player. Things didn't go as smoothly for Hantz, as he was the third player voted out. Mariano, once the leader of the Villains tribe in "Survivor: Heroes vs. Villains," made friends quickly and catapulted himself to the top.
As the winner, Mariano takes home $1 million in prize money and, finally, the ultimate prize in his illustrious reality show career, which also includes multiple appearances (with his wife Amber) on CBS' "The Amazing Race."
"You don't know for sure until the votes are read, but I had a pretty good feeling," Mariano told the Associated Press. "I played my heart out. I love this game, but you've got to get lucky along the way, too. I know what it takes. It's really, really difficult. I'm really, really happy things happened the way they did this time."
WATCH
:
Popular in the Community