From institutional failures on college campuses to public accusations made against high-profile celebrities, the pervasiveness of rape culture has dominated the headlines for the past year, proving that sexual assault knows no gender and has no age.
For many survivors, the complex feelings of trauma, shame and powerlessness that accompany an assault can be followed by silence.
For some, that silence lasts decades.
That's why HuffPost Live, HuffPost Women and Huff/Post 50 have put together a series for Sexual Assault Awareness Month called "Speaking Now," which creates a space for survivors of assault who are using their voices to change the conversation.
According to the Rape, Abuse and Incest National Network, one out of every six American women and one in 33 American men has been the victim of an attempted or completed rape in their lifetime. As many survivors told HuffPost Live, this is a deep-seated societal issue -- one that extends far beyond the month of April.
"Part of it is to help others use their voices, let them know it's OK; it's OK to talk about it, it's OK to say it," Sue Tilghman, a survivor of rape told host Caroline Modarressy-Tehrani. "If we -- those of us who have been assaulted -- don't [say it], it becomes a conspiracy of silence."
Watch survivors share their powerful stories in the video above, and tell us why you're #SpeakingNow on social media.
If you or someone you know has been affected by sexual violence, help is available 24/7 through the National Sexual Assault Hotline: 800-656-HOPE and online.rainn.org.
Before You Go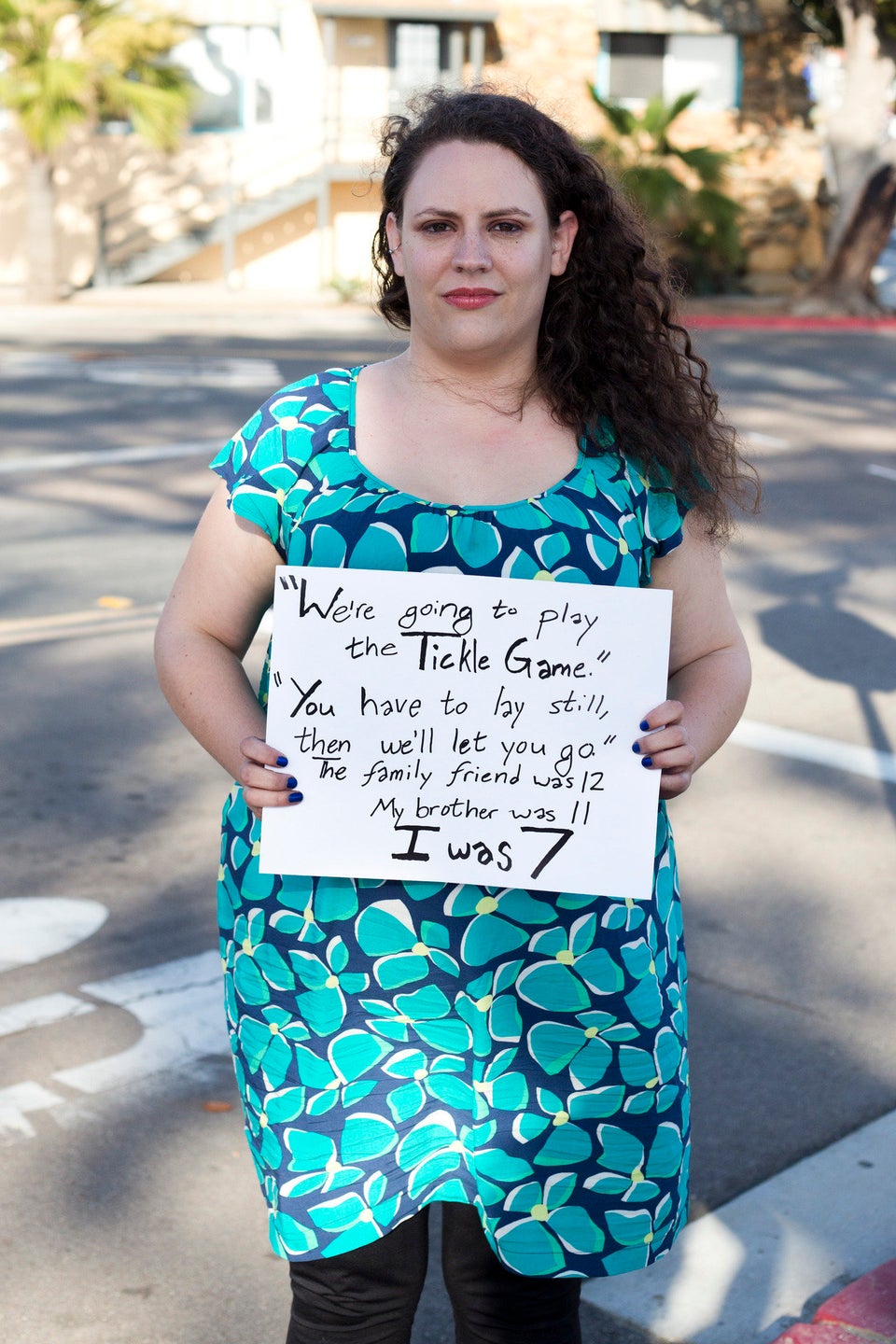 40 Powerful Images Of Surviving Sexual Assault
Popular in the Community