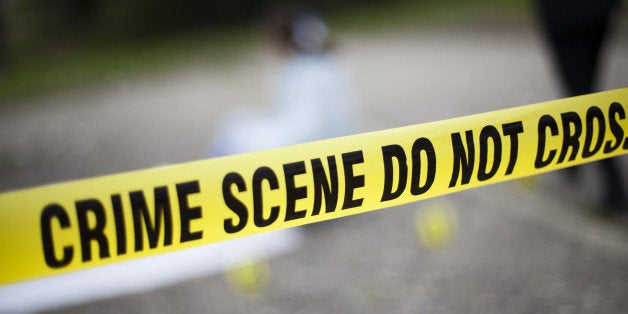 When it comes to crime in our communities--particularly communities of color--we all lose when we emphasize reaction over prevention. Instead of simply reacting once crime happens, we need to act far before violence occurs to prevent the harm from taking place. This requires new approaches to supporting--and listening to--the individuals and communities most vulnerable to violence.
This was already my life's work in 2004, as I lived in Watts. But this mission become all the more important--and personal--when my 18-year-old son was shot and killed on January 10, 2004.
Terrell was in West Los Angeles at a party, home for winter break after completing his first semester at Humboldt State University (where he was studying theater arts). He had a red Mickey Mouse sweater draped over his shoulders, and someone--a stranger to my son--shot Terrell in the back because he thought the red clothing meant Terrell was in a gang. He was not. Terrell died within the hour.
I felt despair and anger after Terrell's murder, but the need to find healing--personally and in communities wracked with violence--soon overtook my interest in vengeance. By then, I had already met far too many parents who had lost children to senseless violence, too many children damaged by traumatic experiences and too many community members feeling ignored and hopeless.
That's why I am proud to be a founding member of Crime Survivors for Safety and Justice, a statewide network started in 2012 and made up primarily of people from high-crime communities who want to have a voice in local and statewide policymaking. The program was launched by Californians for Safety and Justice, which also commissioned research to reveal who actually experiences crime most often in our state and what survivors actually want and need from our criminal justice system and from lawmakers.
For example, the organization surveyed 500 crime survivors in California in 2013 and found that victims of violent crime are more likely to be low-income, young (in particular, under 30), and Latino or African American (who were also more likely to have been victims of three or more crimes in the past five years).
Most respondents had never heard of the services already in existence for victims of crime and, of those who had actually used the services, nearly half found them difficult to access. The survey also revealed that survivors want more investments into healing, recovery and prevention, not more prisons. In fact, most respondents thought that prisons were just as likely to make someone worse than to rehabilitate them.
Armed with this research, Crime Survivors for Safety and Justice advocated for new state funds for trauma recovery centers, which can provide comprehensive services to survivors of violent crime in the critical days and weeks after the experience. This approach can help prevent depression, missed work, substance abuse and more, while also improving cooperation with law enforcement and the overall experience navigating the justice system.
We succeeded in securing $2 million more in annual funding from California, and I'm happy to say that the first two trauma recovery centers in Los Angeles County are now providing services to individuals and communities who otherwise would go without any helping hand in the aftermath of tragedy.
Crime Survivors for Safety and Justice also endorsed Proposition 47, a ballot initiative that California voters passed in November that prioritizes law enforcement resources for serious and violent crimes. Among its many promising benefits, the law will dramatically increase the amount of state funds that go into trauma recovery centers, local drug treatment and mental health, and school programs for youth at risk of falling behind or dropping out.
These are all great steps forward, but they are just the beginning of a long journey, which must be led by crime survivors, toward a justice system that actually prevents crime not just reacts to it.
Sirens, squad cars and police investigators may be natural responses to crime in our neighborhoods now. But if we make real investments into treatment, education, job programs, access to health care and meaningful community development, one day, we may no longer need them.
Calling all HuffPost superfans!
Sign up for membership to become a founding member and help shape HuffPost's next chapter