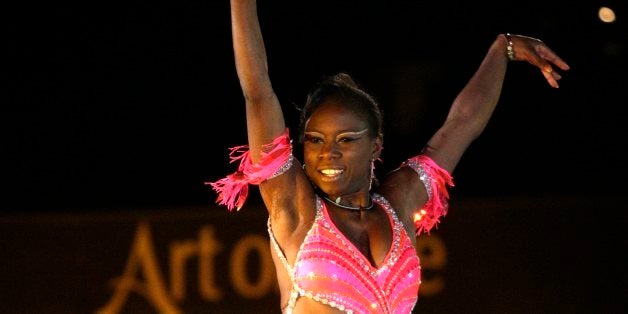 French-born figure skater Surya Bonaly has always been in a league of her own.
At the height of her career, the five-time European champion was often criticized by judges and journalists for having an unusual style not like that of her competitors. But it was that same factor that made her a fan favorite you could not take your eyes off of, for fear of missing one of her signature backflips.
On Monday, Bonaly — who still skates in shows all over the world and also coaches a new generation of aspiring champions — turned 41. In honor of the skating star's birthday, we give you nine reasons why Bonaly has always stood out from the crowd.
1. She has the best trademark move in all of figure skating.
Bonaly was well-known for not only being one of the few female skaters to perform a backflip, but also for landing it on one foot — not to mention performing the illegal (in Olympic-eligible competition) move while competing in the Olympic Games in 1998, her last of three Olympic appearances. She is recognized as the only skater, male or female, to land a one-foot backflip.
2. Her competitive record is up there with the greats'.
In addition to placing second at the World Championships for three consecutive years (1993-1995), winning a world junior title in 1991 and placing as high as fourth place (just missing a medal) at the Olympic Games in 1994, Bonaly won the European Championships five times. The only female skaters to top that number were figure skating legends Sonja Henie, Katarina Witt and Irina Slutskaya.
4. She was a trailblazer for black figure skaters.
Bonaly, who told The Root's Keli Goff she was inspired by American figure skater Debi Thomas, remains one of a relatively small number of black skaters who have excelled at the sport's highest level. Did her race affect her career? Bonaly told Goff this year that "if I'd been white, I would have had more [endorsement] contracts and been bigger."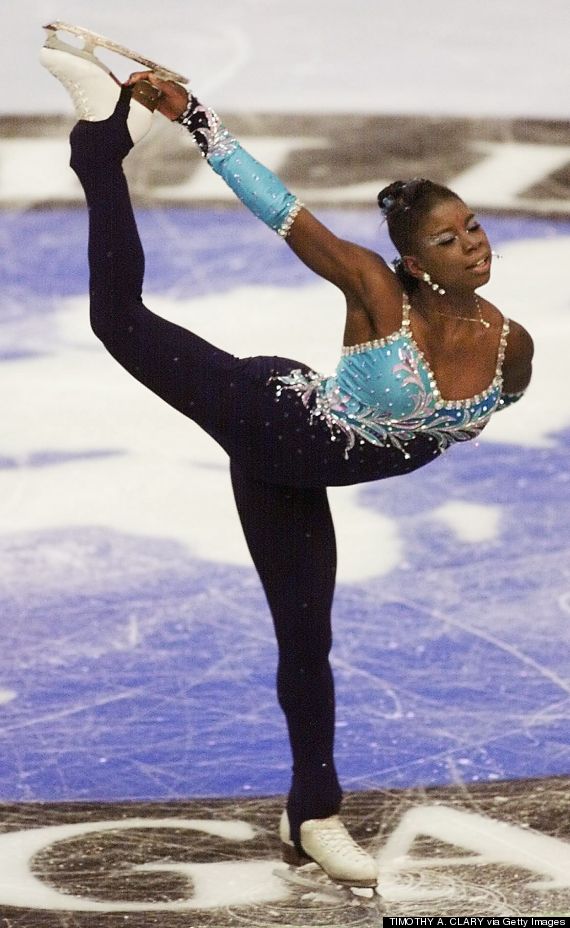 Bonaly at the 2000 Winter Goodwill Games in Lake Placid, New York. (Timothy A. Clary/AFP/Getty Images)
5. She had a mysterious origin story.
When Bonaly first came on the competitive figure skating scene, it was said that she was born on the French-controlled island of Réunion, off the coast of Madagascar, abandoned by her biological parents and discovered on a beach. That later turned out to be a rumor cooked up by French skating federation officials to make her seem more exotic and drum up publicity.
6. Her costumes were always in a class of their own.
Bonaly's dresses throughout her career were always just a touch glitzier and a tad sparklier than those of her rivals, often featuring bold, bright and unusual colors while other skaters stuck to softer pastels or other more traditional colors. They were high-end costumes, too — in the 1992 Olympics in Albertville, France, Bonaly wore dresses by couture designer Christian Lacroix. Her on-ice look also attracted headlines because Bonaly typically refused to wear tights on her legs, a look preferred by judges. It is rumored that skating tights matching black skaters' skin tone were not available.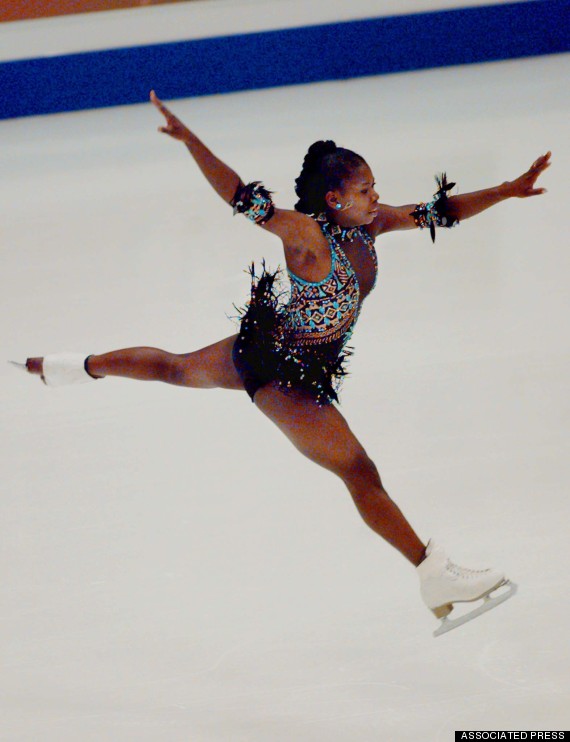 Bonaly at the 1998 European figure skating championships, at Assago Filaforum in Milan. (AP Photo/Luca Bruno)
7. She's not afraid to express her beliefs.
Many top athletes tiptoe around questions about contentious social and political issues, but Bonaly isn't one of them. A vegetarian and an animal advocate, she has taken part in many ads for PETA, urging people not to wear fur and to speak out about seal hunting. In another outspoken moment, Bonaly famously removed her silver medal from her neck during the medal ceremony at the World Championships in 1994 because she was disappointed in placing second and believed she should have won.
8. Her musical choices have never disappointed.
Throughout her career, Bonaly has always brought a wide range of music to the ice, everything from the Spice Girls to frenzied folk music.
9. She's still at it — at the age of 41.
It's been more than 16 years since Bonaly last competed in the Olympics, but she's still about as busy as ever. Here's Bonaly skating in a show two years ago, still landing the triple jumps and backflips she is known for.
CORRECTION: A previous version of this story omitted the fact that Irina Slutskaya won the European Championships seven times.
Before You Go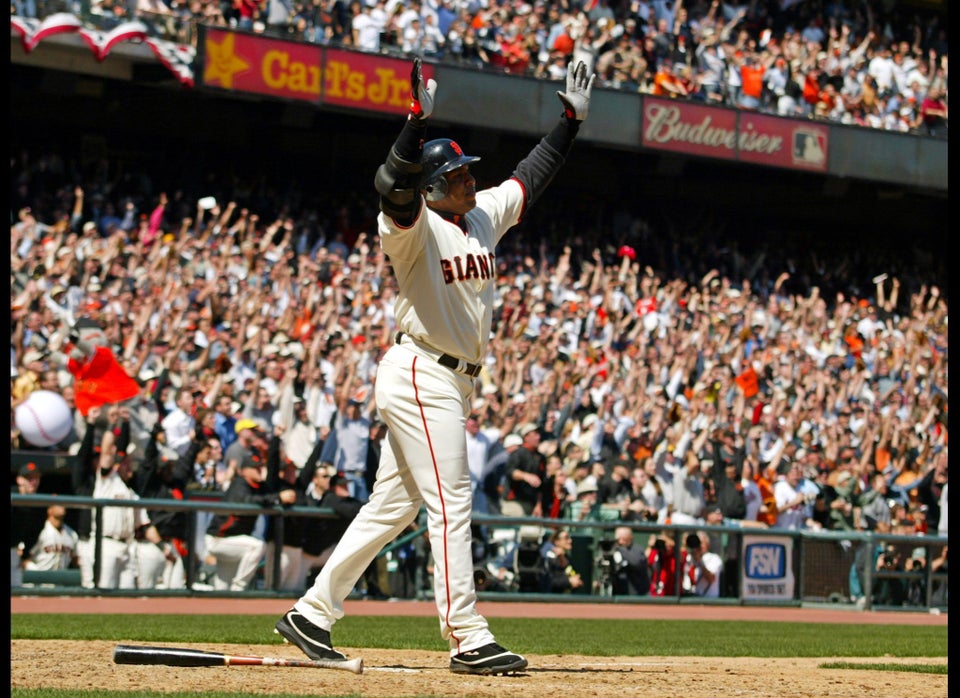 The 30 Greatest African American Athletes of All Time