Susan Boyle's triumphant return to the stage this week came with a bit of personal news.
Boyle joined the London cast of "Les Misérables" on "Britain's Got Talent" Sunday to perform "I Dreamed a Dream," the song that catapulted her to global fame on the competition series in 2009.
As it turns out, her homecoming was bittersweet. In an interview following her performance, Boyle shared that she had a stroke last year.
"It's extra special for me, actually, because last April there, I suffered a minor stroke," the Scottish singer told the show's hosts. "And I fought like crazy to get back on stage, and I have done it."
Watch Susan Boyle's return to "Britain's Got Talent" below.
After the episode aired, Boyle opened up further about her health in a short Facebook post, noting that the stroke had impacted her ability to speak and sing.
"For the past year I have worked so hard to get my speech and singing back, with the sole aim of being able to sing on stage again," she wrote. "Tonight my hard work and perseverance paid off, singing the song that started it all."
Boyle, now 62, rose from obscurity as a contestant on Season 3 of "Britain's Got Talent" in 2009 after delivering a goosebump-inducing performance of "I Dreamed a Dream" for her audition. She came in second place behind Diversity, a British dance troupe.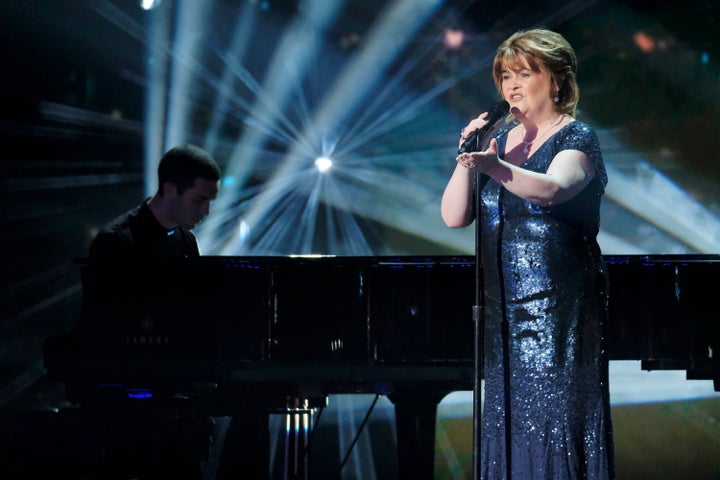 Despite her loss on the show, Boyle has gone on to enjoy major success as a recording artist. Her 2009 debut album, also titled "I Dreamed a Dream," reportedly sold more than 10 million copies worldwide.
Popular in the Community