Susan Bro, whose daughter Heather Heyer was killed by a car at a white supremacist rally in Charlottesville, Virginia, last weekend, says she won't be speaking to President Donald Trump.
"I have not [spoken to Trump], and now I will not," Bro said on ABC's "Good Morning America" Friday.
Bro said the White House tried to reach out to her multiple times the day of her daughter's funeral, and she simply missed the calls. But after seeing video of Trump's Tuesday press conference, during which he defended white supremacists and railed against counterprotesters, Bro said she doesn't wish to speak to him.
"I hadn't really watched the news until last night, and I'm not talking to the president now," she said. "I'm sorry. After what he said about my child, and, it's not that I saw somebody else's tweets about him, I saw an actual clip of him at a press conference equating the protesters like Ms. Heyer with the KKK and the white supremacists."
During his remarks Tuesday, Trump argued "both sides" in Charlottesville were responsible for violence.
"You had a group on one side who was bad, and you had a group on the other side that was also very violent, and nobody wants to say that, but I'll say it right now," Trump said before also commenting that there were "very fine people on both sides."
Bro said she's "not forgiving" Trump for the remarks.
"You can't wash this one away by shaking my hand and saying 'I'm sorry,'" Bro said.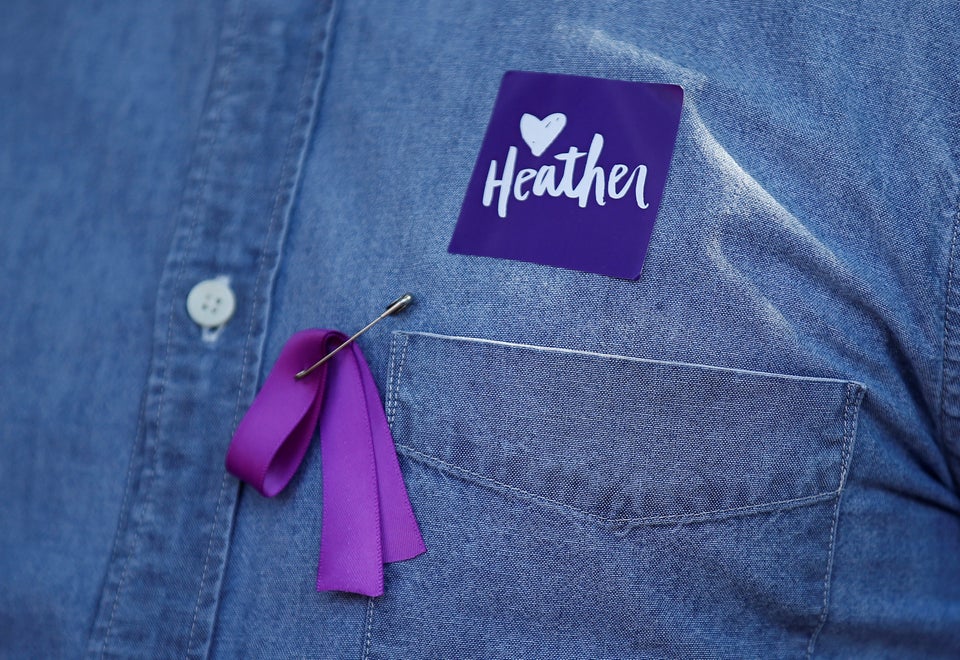 Memorial Held For Charlottesville Victim Heather Heyer