Collins told NBC's Kelly O'Donnell "I do intend to support" the bill, proposed by Senators Pat Toomey (R-Pa.) and Joe Manchin (D-W.Va.) this week.
According to a Wednesday release from Manchin's office, the Public Safety and Second Amendment Rights Protection Act is designed to prevent convicted criminals and mentally ill individuals from obtaining guns, while maintaining Americans' constitutional right to bear arms. Existing background checks are also expanded to gun shows and online gun sales, which previously stood as loopholes in the system.
Click here to read the full text of the Manchin-Toomey background checks bill.
Collins' public support of the background checks bill comes days after she met with families of Newtown shooting victims. Saturday's Politico Playbook featured comments from Collins on the Newtown visitors, who lamented that the families were "VERY late for their meeting with me."
"I was 45 minutes late for dinner with the president of the United States," she said. "Everybody was seated when I got there, because I spent time talking to the parents and the family members of those who were killed at Newtown. I told them I had a dinner with the president but that I was deliberately being late."
UPDATE (2:08 p.m., 4/14/2013) -- According to CNN, Collins released a statement Sunday, affirming her support for the Manchin-Toomey background checks plan.
"The Manchin-Toomey compromise takes a much more common sense approach by requiring background checks only for commercial transactions and exempts family gifts and transfers," she wrote.
Before You Go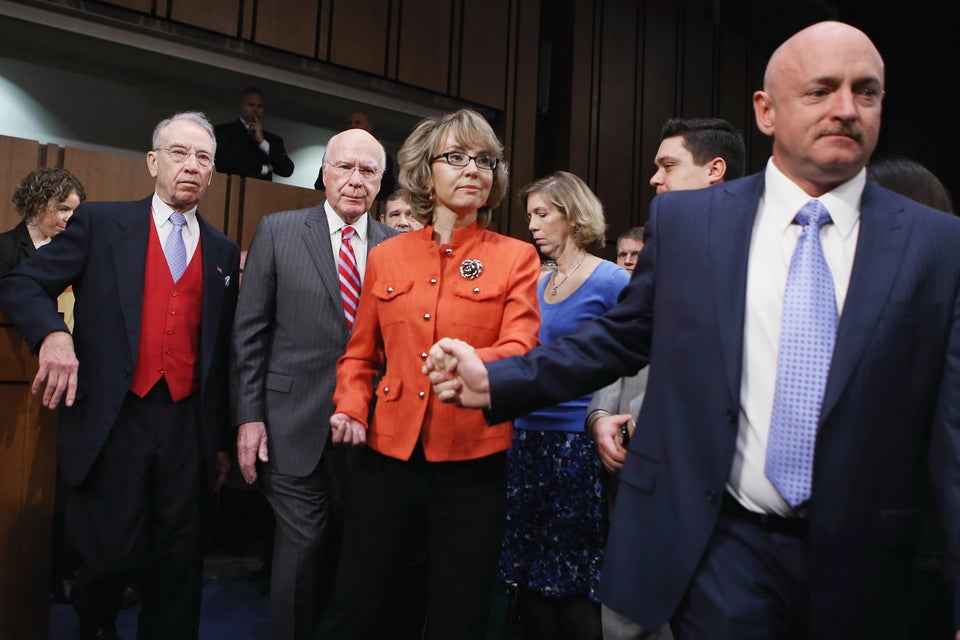 Giffords Appears At Gun Control Hearing
Popular in the Community