 WASHINGTON -- Over the course of her career, Sen. Susan Collins (R-Maine) has stood apart from most of her GOP colleagues on the issue of the environment. She has supported climate change legislation and curbs on carbon emissions, winning nods of approval from groups like the Environmental Defense Fund and the League of Conservation Voters.
As Collins campaigns for reelection this year, however, her candidacy is exposing tensions within the environmental movement. Some environmentalists in Maine contend that national green groups are hurting their cause by throwing their support behind an imperfect candidate. Collins' Democratic opponent in the race, Shenna Bellows, has made environmental issues a key part of her campaign and would be a much more reliable supporter of the movement, they argue.
"When it comes to the environment, we cannot afford D-grade leadership in Washington," said Bellows in an interview with The Huffington Post. "Given the strong environmental movement in Maine, [Collins] should be offering stronger environmental leadership. We are at a turning point on the environment, and she is hesitating."
But Bellows faces a tough fight to unseat Collins. The most recent polling in the state finds the incumbent with a 55-point lead over her challenger. This goes a long way toward explaining why national environmental groups would like to stay on Collins' good side: They expect to spend at least another six years trying to get her to stand with them in the Senate.
"We think bipartisanship is required to achieve major environmental progress," said Keith Gaby, a spokesman for the Environmental Defense Fund. "Ultimately, that's the way we're really going to solve climate change."
Last September, the League of Conservation Voters ran television ads touting Collins' support for a bipartisan energy efficiency bill, saying that it was "just what we need to cut through the Washington gridlock and get real results for Maine families." And in March, the Environmental Defense Fund and the Moms Clean Air Task Force ran ads praising Collins for "confronting climate change."
But critics of those green groups that have supported Collins argue that her record is just not good enough to merit the groups' backing. They accuse environmental organizations of essentially grading Collins on a curve.
"They should make plain what their standards are. I think if they do, they have to admit that they want to put the finger on the scale for a Republican who sometimes votes pro-environment," said Jon Hinck, an environmentalist and member of the Portland (Maine) City Council. "When you go down that road, it gets very troubling. You can find yourself in the position of supporting a candidate who, on balance, is less of an environmentalist than that person's opponent."
Certainly, environmentalists in Maine and across the country give Collins credit for her support for climate change action in the past and for bucking her party on the issue. In 2009, she co-sponsored a climate bill with Sen. Maria Cantwell (D-Wash.), which the pair offered as an alternative to the cap-and-trade proposal then getting most of the Senate's attention. In 2011, she broke with her party and voted against an amendment from Senate Minority Leader Mitch McConnell (R-Ky.) that would have blocked the Environmental Protection Agency from issuing carbon rules. (Collins said she did, however, support legislation that would have delayed EPA carbon regulations for two years.) She again voted against an amendment blocking the EPA rules in 2013 -- the only Republican to do so.
On Thursday, Collins introduced a bill with Sen. Chris Murphy (D-Conn.) aimed at cutting a category of non-carbon dioxide greenhouse gas emissions known as short-lived climate pollutants. Those emissions -- which include methane, hydrofluorocarbons used in refrigerators and air conditioners, and soot from diesel engines -- don't stay in the atmosphere as long as carbon dioxide, but do contribute to global warming.
Her campaign defends Collins' environmental record. "Senator Collins' strong support from environmental groups both in Maine and nationally illustrates the fundamental problem that her challenger is having putting together a basic Democratic coalition," said Lance Dutson, spokesman for the campaign, in an email. "Maine people from all sides -- Republicans, Democrats and Independents -- respect and support Senator Collins' approach to the important issues of the day, and that includes her bipartisan work to protect the environment."
Yet Collins currently supports the Keystone XL pipeline -- which is a deal breaker for many environmentalists. And so far she's been quiet on the carbon rules for power plants that the EPA released in early June. A Portland newspaper noted in a recent editorial that the only thing Collins has said about the rules is that she plans to "carefully review EPA's complex and wide-ranging proposal."
Collins' lifetime score from the League of Conservation Voters is 67 percent, which is high for a Senate Republican but a "D" if it were converted to a standard letter grade.
"I think a fair picture of Susan Collins' environmental record is that it's a mixed one," said Glen Brand, director of the Maine chapter of the Sierra Club. While he gave Collins credit for breaking with Republican leadership on a number of environmental issues over the years, he criticized her for not taking a stronger stance of late. "What we've unfortunately seen recently is a lack of leadership from Sen. Collins," he said. "Susan Collins' reputation as a moderate has emerged, but I think it's really in the context of the party moving farther away from environmental [issues]." The Sierra Club has not endorsed either candidate in the Maine race.
Collins should embrace the latest EPA regulations, said Emily Figdor, director of Environment Maine, since Maine has already cut its emissions as part of the Northeast's regional cap-and-trade program. "I guess I am optimistic," said Figdor. "I am hopeful she'll come out and say we've done this in Maine already." But Collins' reluctance to do so, said Figdor, has been frustrating at times. "She has not had a consistent record on climate change," said Figdor. "It's high time she really stands up and starts to lead on the issue."
Brand contrasted Collins' recent positions on climate change with those of Maine's other senator, independent Angus King. King supports the EPA's new carbon standards and opposes Keystone XL. "What we need, and what Mainers expect, is a strong climate champion, the way Sen. King has emerged on this," said Brand.
But the League of Conservation Voters stands by Collins' record. "Susan Collins has been there for us time and again, and she's the best Republican in the Senate on environmental issues. Not by a little, but by a lot," said the group's press secretary, Jeff Gohringer, in a statement to The Huffington Post. "She's led on legislation to tackle the climate crisis, supported Gina McCarthy's nomination to lead the EPA and was the only Republican in either chamber of Congress who voted to protect the EPA's authority to limit carbon pollution from power plants. She's never been afraid to reach across the aisle and her success at the ballot box over the years is proof that voters know she does what's best for Maine."
Gaby, the Environmental Defense Fund spokesman, expressed similar support for the senator. "We don't agree with her on everything, like Keystone," Gaby said, "but overall she has a strong environmental record."
Several critics of Collins pointed out that earlier this year the League of Conservation Voters added Maine state Sen. Troy Jackson, who ran in the Democratic primary for a U.S. House seat, to its "Dirty Dozen" list, which targets candidates with bad environmental voting records. The group criticized Jackson's lifetime voting score of "just" 64 percent -- which is only three points lower than Collins' score.
Gohringer said it isn't really meaningful to compare Jackson and Collins, as "they voted on completely different legislation in different governing bodies," and their records on climate change, in particular, "are night and day." Jackson voted against a bill to limit carbon pollution from coal-fired power plants, while Collins has voted to protect EPA regulations on carbon.
The League of Conservation Voters endorsed Collins the last time she was up for reelection, but has not endorsed anyone in the 2014 race at this point. The Environmental Defense Fund, its political arm Environmental Defense Action Fund and its political action committee all do not endorse candidates. But the PAC did make a $2,500 donation to Collins' campaign earlier this year.
Collins' critics in Maine argue that national environmental groups are undermining their own position on key issues by backing her. They want those groups to draw clear lines and endorse the best candidate, period -- even if that person isn't likely to win.
Hinck, the council member, summed it up: "We should not be honoring 'environment lite.'"
Support HuffPost
The Stakes Have Never Been Higher
Before You Go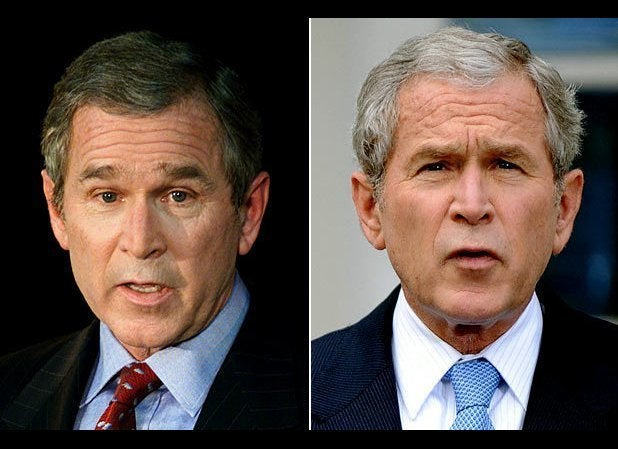 Aging in Office
Popular in the Community