UPDATE: 8 p.m. -- After this article was originally published, Sen. Susan Collins (R-Maine) announced to the Bangor Daily News that she now supports marriage equality -- the first time she has said so publicly.
"A number of states, including my home state of Maine, have now legalized same-sex marriage, and I agree with that decision," Collins told the newspaper in response to a question.
WASHINGTON -- The nation's largest gay rights group threw its support behind Sen. Susan Collins' (R-Maine) reelection Wednesday, deciding to back the moderate Republican despite the fact that she has not yet publicly come out in favor of marriage equality -- and faces a Democratic opponent who supports full equality for lesbian, gay, bisexual and transgender individuals.
"Senator Susan Collins has played a pivotal role in advancing support for LGBT equality -- from her dogged support for the repeal of 'Don't Ask, Don't Tell' to her critical vote for the Employment Non-Discrimination Act last year," said Chad Griffin, president of the Human Rights Campaign. "HRC is proud to stand with Senator Collins, and with allies on both sides of the aisle like her, because she firmly believes that every American should be evaluated based on their abilities, and not who they love."
Indeed, Collins has been one of the strongest supporters of LGBT equality in the Republican caucus. She has been a vocal proponent of the Employment Non-Discrimination Act, which would bar workplace discrimination on the basis of sexual orientation and gender identity.
But she is not one of the three Senate Republicans who back marriage equality, and her silence has been puzzling, even to many of her supporters. When asked about her personal views on the issue last year by The Associated Press, Collins said the question should be left to the states.
"I've always felt that domestic relations, including marriage, should be dealt with at the state level," she said. "My philosophy has been to stay out of state issues."
Collins' opponent, Democrat Shenna Bellows, has made LGBT equality -- including full marriage rights -- a central part of her platform. She has even said the current version of ENDA is not strong enough because it would allow religious institutions to still discriminate against LGBT people.
In response to HRC's announcement, Bellows called out Collins for her stance on marriage equality.
"My opponent, Republican Susan Collins, had the chance to speak up in favor of marriage equality in 2012 or any time in the previous decade," she said. "Two years after her constituents made their feelings known at the ballot box, she has refused to break her silence. I believe Mainers need, want and deserve more proactive representation on equal rights -- on allowing LGBT students to learn without fear of bullying, on applying for jobs and going to work without fear of discrimination, and on much more."
Bellows, however, trails Collins by a significant margin -- 55 points in the latest poll. So while Bellows may be more fully in line with HRC's stated goals, the group may be calculating that it needs to keep Collins as an ally in reaching out to Republicans on issues of LGBT rights.
HRC did not return a request for additional comment.
"I am grateful for the support that I continue to receive from the Human Rights Campaign for my work in the Senate to end discrimination and achieve LGBT equality," Collins said in a statement. "HRC fully understands the need to have allies in both the Republican and Democratic caucuses, and I am proud of the reputation that I have established for working with my Senate colleagues of both parties in a bipartisan spirit for fairness and equality. I look forward to our continued work together to bring people together and remove barriers that divide us."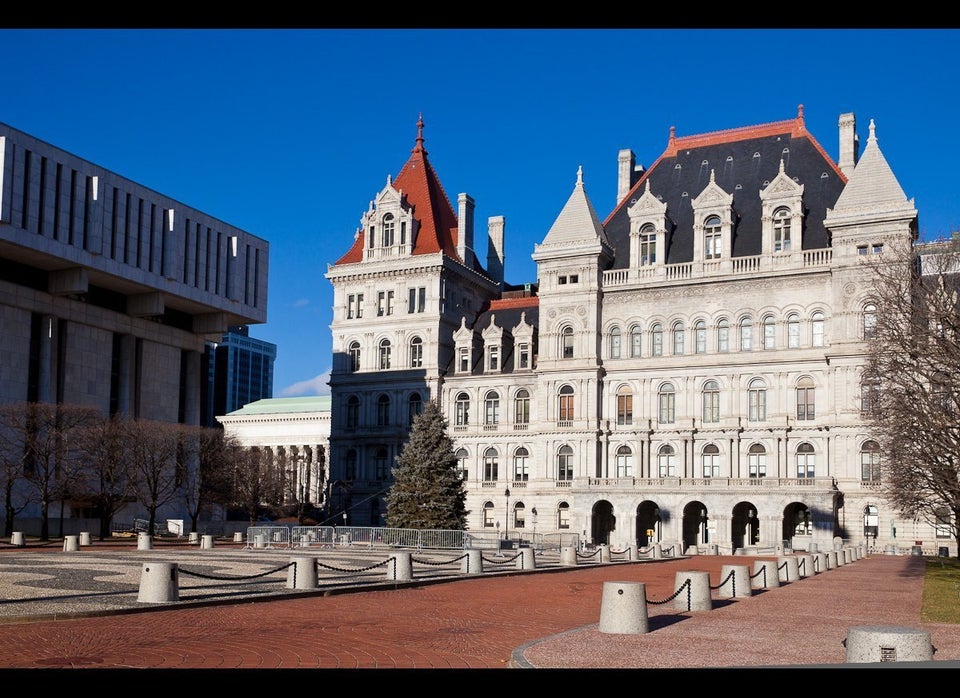 Gay Marriage In The United States