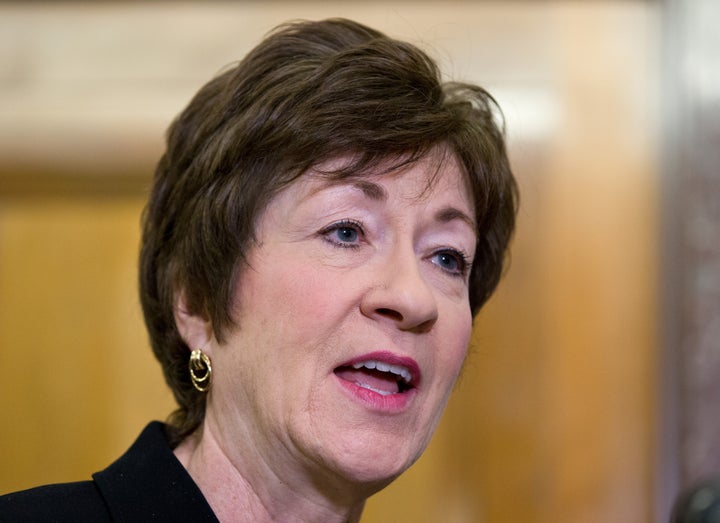 WASHINGTON -- Sen. Susan Collins (R-Maine), the sole Republican co-sponsor of a bill to give binational same-sex couples equal rights to petition for immigrant visas, said Tuesday that she remains committed to getting the legislation passed, either on its own or as part of comprehensive immigration reform.
Collins told HuffPost that her first preference would be to move the bill, called the Uniting American Families Act, on its own. But if that can't happen, she said the measures should be included in a comprehensive immigration reform bill next year.
"Either way, I'd like to see it passed, whichever way is the easier route," she said. "I'm not sure which way is the easier route."
Whether same-sex binational couples would be included in immigration reform is a major issue for LGBT and immigrant rights groups, and was named in November as one of the Congressional Hispanic Caucus' principles for immigration reform.
Because of the Defense of Marriage Act, even legally-married same-sex couples are unable to petition for legal status for a foreign-born member. That can lead to partners being separated by deportation or inability to obtain visas, with couples at times living apart for long stretches or leaving the United States entirely. The Williams Institute at UCLA estimated in 2011 that there were about 40,000 couples who were ineligible to receive the same treatment on immigration as heterosexual couples. Nearly 25,000 children had parents who fit into that category, according to the institute.
The Uniting American Families Act and another Democrat-led bill with the same general purpose, called the Reuniting Familes Act, have very little Republican support, save from Collins. A top opponent of Don't Ask, Don't Tell, the senator signed on in support of the Uniting American Families Act in September.
"This legislation would simply update our nation's immigration laws to treat binational couples equally," she said in a statement at the time. "More than two dozen countries recognize same-sex couples for immigration purposes. This important civil rights legislation would help prevent committed, loving families from being forced to choose between leaving their family or leaving their country."
Before You Go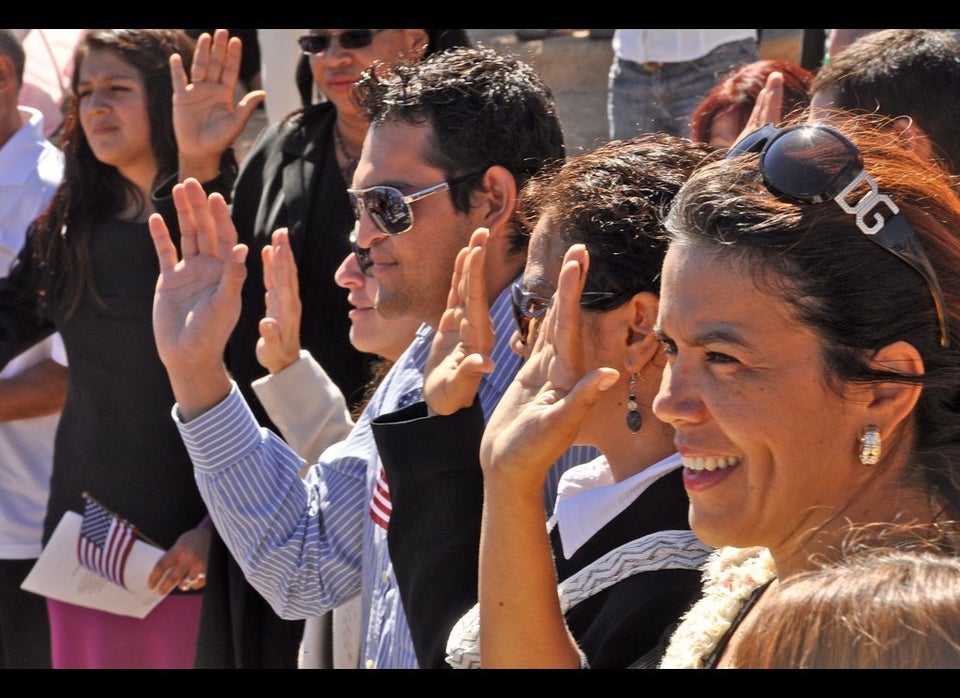 10 Major U.S. Federal Immigration Laws
Popular in the Community