It might be time for a little perspective. Saturday's Politico Playbook contains some questionable comments from Republican Sen. Susan Collins (Maine) about the Newtown shooting victims: namely, complaints that they made her late for dinner with President Barack Obama.
"I was 45 minutes late for dinner with the president of the United States," she said. "Everybody was seated when I got there, because I spent time talking to the parents and the family members of those who were killed at Newtown. I told them I had a dinner with the president but that I was deliberately being late."
The Newtown families were VERY late for their meeting with me. I felt a moral obligation to talk with them. I kept the president of the United States waiting. I mean, how rude is that of me? But I explained to him later that the reason I was 45 minutes late for his dinner was the Newtown families were late -- very late -- getting to my office, and I just could not leave without talking to them. And he was very gracious about it.
Still, Collins told Politico that the meeting was a moving experience for her and more important than the dinner.
Collins has a mixed record on gun control and only a C+ rating from the NRA. On Saturday, she told NBC that she would vote in support of the current Senate bill to expand background checks, but has recently spoken out against any new bans on assault weapons.
"I don't think you prohibit the manufacture of a rifle because of the way it looks," she told the Bangor Daily News.
Obama turned his Saturday morning address over to Francine Wheeler, the mother of a Newtown shooting victim. She made a plea for gun control, saying "Please help us do something before our tragedy becomes your tragedy."
This post has been updated to reflect Collins' announcement on Saturday that she would vote to expand background checks.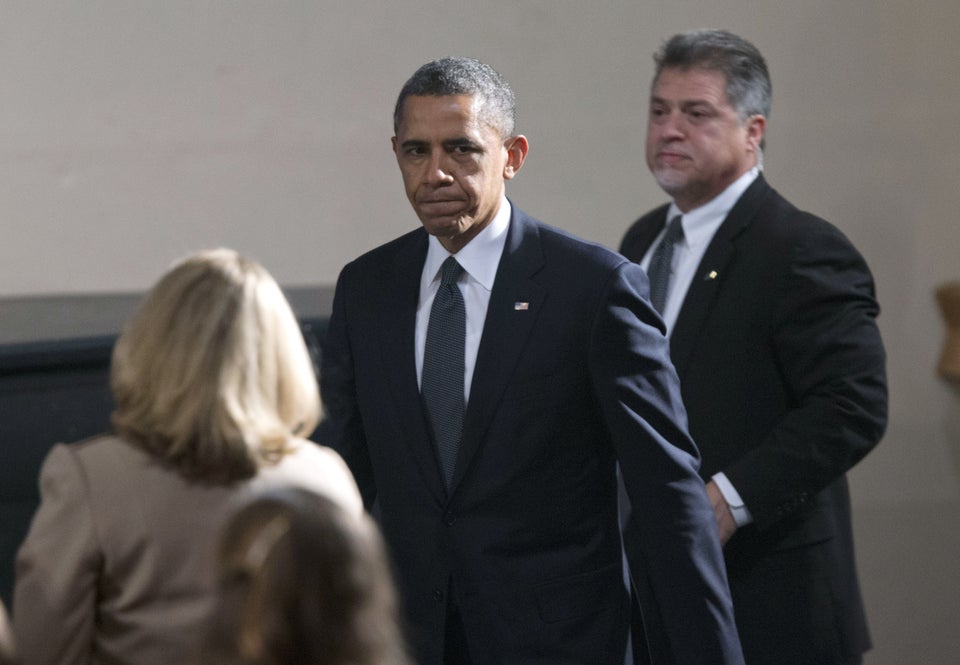 Obama Speaks At Sandy Hook Vigil