WASHINGTON -- Sen. Susan Collins (R-Maine) told reporters in the Capitol Monday that as the top-ranking Republican on last year's Homeland Security Committee, she expected she would have been briefed on the National Security Agency's PRISM surveillance program, but was not. Even as a member of this session's intelligence committee, she said, she had not been briefed before the panoramic snooping program run by the NSA was revealed by The Guardian last week.
Collins said the Obama administration's argument that she could have requested a briefing falls short, because she had no knowledge on which to base a request. "How can you ask when you don't know the program exists?" Collins wondered, chuckling at the absurdity.
As Collins said she understands it, Senate leaders and the top intelligence committee members got briefings. "The rest of us did not. At the time, I was the ranking member of the Homeland Security Committee, so I'd think that I would've had more information about that since I had, along with Joe Lieberman, a monthly threat briefing. But I did not have access to this highly compartmentalized information," she said. "If they're talking about there being widespread knowledge [of PRISM in Congress], there was not."
HuffPost's Sam Stein reported earlier that "Obama administration officials held 22 separate briefings or meetings for members of Congress on the law that has been used to justify the National Security Agency's controversial email monitoring program, according to data provided by a senior administration official."
According to the official, the sessions that took place over the course of 14 months starting in October 2011 touched on Section 702 of the Foreign Intelligence Surveillance Act (FISA) Amendments Act, which gives the attorney general and director of national intelligence the authority to gather intelligence on non-U.S. citizens for up to one year. Section 702 has been cited by Director of National Intelligence James Clapper as the legal basis for the NSA's PRISM program, which has allowed the government to track email communication data.
The Guardian and The Washington Post revealed the existence of the PRISM program and another data-monitoring action last week. In defending PRISM, Clapper said U.S. citizens have not been targeted for the data dragnet. He and others have also insisted that Congress has had ample opportunity to review the program and provide feedback.
To buttress that claim, the senior administration official -- discussing the matter only on condition of anonymity -- sent over the following list of meetings and briefings that took place.
10/19/11: Meeting with Senate Select Committee on Intelligence Staff

1/10/12: House Judiciary Committee Staff Briefings (majority and minority separately briefed)

1/11/12: Senate Judiciary Committee Staff Briefings (majority and minority separately briefed)

3/5/12: Meeting with Nancy Pelosi

3/8/12: Meeting with Harry Reid Staff

3/15/12: Law Briefing for Senate Judiciary Committee staff

3/15/12: Briefing for Senate Leadership Staff

3/21/12: Meeting with Mitch McConnell Staff

3/23/12: Senate Judiciary Committee Staff Briefing at NSA

3/27/12: Meeting with Jim Langevin

3/28/12: Meeting with Jan Schakowsky

3/29/12: Thompson Meeting*

3/29/12: Sens. Ron Wyden and Mark Udall Meeting

4/10/12: Senate Judiciary Committee Staff Briefing (in Virginia)

4/20/12: Senate Judiciary Committee Staff Briefing at FBI

5/4/12: Senate Judiciary Committee Staff Briefing

5/31/12: House Judiciary Committee FAA Hearing (unclassified)

6/7/12: House Judiciary Committee MEMBER Briefing (classified)

6/11/12: Meeting with Patrick Leahy Staff

6/21/12: House Permanent Select Committee on Intelligence Hearing (classified)

7/18/12: Sens. Sheldon Whitehouse/Richard Blumenthal Meeting

12/10/12: Akaka Meeting
Before You Go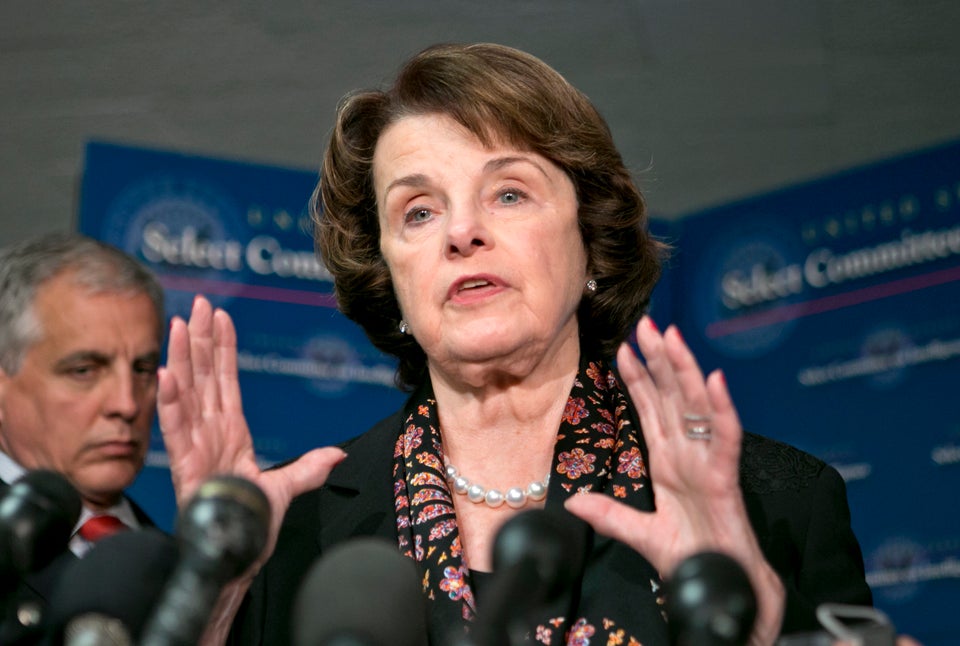 Politicians React To NSA Collecting Phone Records
Popular in the Community