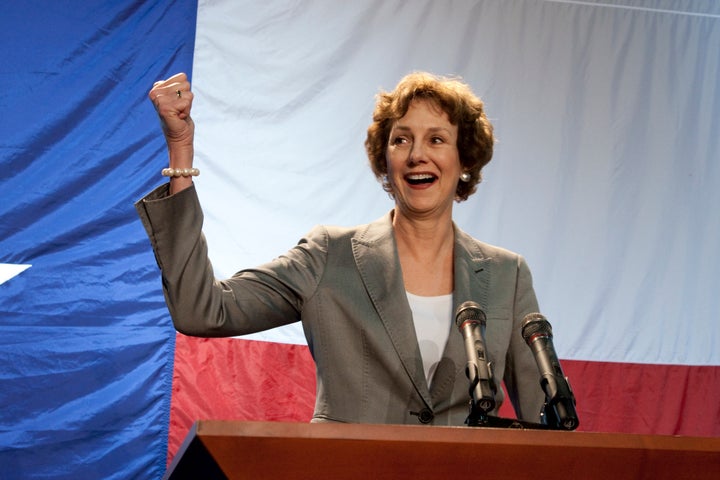 WASHINGTON — Former Texas Comptroller Susan Combs, who has a long history of sparring with the U.S. Fish and Wildlife Service over species listings, has been appointed to a key Trump administration post overseeing policy for the wildlife agency and national parks.
The Austin American-Statesman first reported the news on Thursday. Combs, also a former state representative and Texas's first female agriculture commissioner, once likened proposed Endangered Species Act listings to "incoming Scud missiles" headed for her state's oil and gas-rich economy.
Perhaps frustrated with the delay, Interior Secretary Ryan Zinke has reportedly named Combs to temporarily serve as acting assistant secretary for fish, wildlife and parks. In that role she will guide policy decisions at both the Fish and Wildlife Service, one of two federal agencies that administer the Endangered Species Act, and the National Park Service.
Signed in 1973, the ESA is among America's bedrock conservation laws, intended to safeguard threatened species and the habitats critical to their survival.
The Interior Department did not immediately respond to HuffPost's request for comment Saturday.
However, Interior spokeswoman Heather Swift told E&E News on Friday that "Combs is highly qualified, and we are more than confident that she will be an effective manager at Fish and Wildlife and Parks while she patiently awaits her Senate confirmation."
After retiring from public office in 2015, Combs led three groups in petitioning to have federal protections removed for the golden-cheeked warbler, an endangered songbird native to central Texas. She argued that studies show the agency was "wrong in its original conclusion that the warbler species is rare" and that the songbird should not have been listed as endangered in 1990. The Fish and Wildlife Service ultimately rejected Combs' petition.
Following her nomination in July, some 70 conservation groups sent a letter to the Senate Energy and Natural Resources Committee urging members to reject her confirmation. They described Combs as someone who "built her career favoring big corporations and special interests over the needs and survival of imperiled species."
Unsurprisingly, her new appointment also has environmentalists seeing red.
Stephanie Kurose, endangered species specialist at the Center for Biological Diversity, compared it to "appointing an arsonist as the town fire marshal."
"Combs will only work to strip away critical protections for our most vulnerable animals, not protect them," Kurose said in a statement.
Popular in the Community