It has been five years coming, but Susan Cowsill's second solo CD, Lighthouse (Threadhead), is a triumph over life's uncertainties in the wake of natural and personal disasters. The album's lyricism offers hope and inspiration that life indeed goes on if one carries fire in the soul, hope in the heart, and a belief that we are all here for a reason. Cowsill reaffirms a rock pedigree that goes back almost forty years as the youngest member of pop/rock's favorite family, the Cowsills.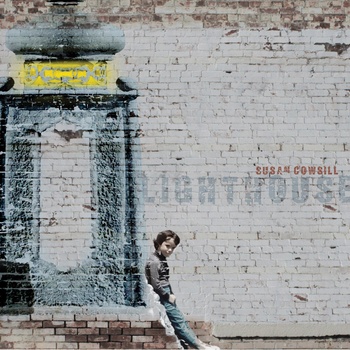 Millions of sales and collaborations later, Cowsill continued musically as a member of the beloved New Orleans super group the Continental Drifters before forming the Susan Cowsill Band in New Orleans. Her voice has come into its own, with a depth and resonance expressing experience, challenges met, and hardships overcome. The writing, too, has matured-- meshing a creative knack for getting to the core of traditional pop and at the same time reinventing the sound so that it is accessible and understandable in today's confusing musical climate. My first thought on listening to Lighthouse is that someone should get it to the producers of American Idol when they are looking for next year's mentor for the Idol wannabees. This is songwriting at its best, and for a consummate pro like Cowsill the musical excellence is expected and no surprise.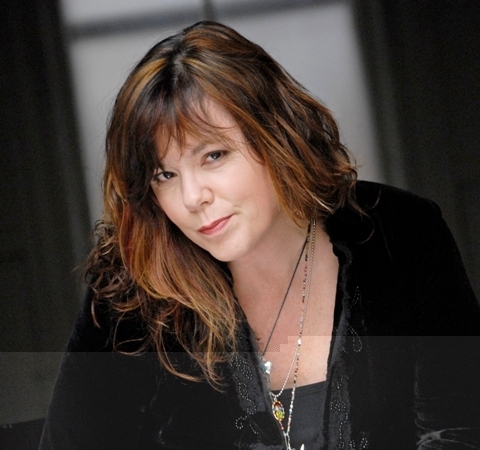 In many ways, Lighthouse is a concept album about Hurricane Katrina, the death and rebirth of New Orleans, Cowsill's personal triumph over childhood stardom, celebrity adulation found and lost, and most of all the death of her brother Barry in Katrina's floodwaters. But this is not a calculated compilation. The dramatic arc seems accidental and mirrors life in that manner. Life is uncertain. Embrace the pain and joy. Own it. It is all we have.
Every song is a highlight. This is not a CD one purchases for one or two downloads that remain on the iPod or iPad mash up, or whatever Steve Jobs has cooked up for us next year. This work of art is akin to musical cinema. You see the moon and the sky over New Orleans, the "river becomes your soul," and you can all but smell the gardenias and jasmine in the French Quarter. Whether Cowsill imagines the soul of her brother Barry as an ethereal dragonfly, or watches her windshield wipers beat out life's rhythms in a New Orleans' rainstorm, on "The Way That it Goes" (co-written with ex-bandmate, Tad Armstrong), Cowsill's writing is a paean to life, love and nature. There are no guarantees in life and love, but in the end it is a beautiful experience.
For anyone who has followed Cowsill's career in recent years, or caught her national tours and regular gigs in New Orleans, the rendition of "River of Love" will offer a swift kick in the gut. Written by her brother Barry, the song has become her love song to him. "When there's a will, there's a way, and I if I have to kneel and pray I'll be waiting' at the river of love." The cut features soaring harmonies by Cowsill's brothers Bob, Paul and John Cowsill, as well as sister-in-law (Bangles/Continental Drifters member) Vicki Peterson, and renowned session guitarist Waddy Wachtel. Wachtel began his career playing with the Cowsills back in the 1960s. There is a fury to this recording and the coda affirms the pain, the agony and the final letting go. It is a profound goodbye and Cowsill's husband, Russ Broussard, pounds out the final drum roll with a vengeance.
Cowsill's childhood friend, Jackson Browne, came to the rescue in the final mix and mastering of Lighthouse, which was fraught with production slow-downs. He gets appropriate credit in the liner notes, but the collaboration did not end there. Browne joins Cowsill on the second cut, "Avenue of the Indians." Hopefully this association does not end with one song. Their voices seem meant to sing in perfect harmony, ghost echoes, one of the other. Download here for free.
The cover of Jimmy Webb's, "Galveston" is an understated triumph. Hurricane Ike devastated Galveston Texas on September 12, 2008 when Lighthouse was in the planning stages. For a survivor of Katrina, empathy required the inclusion of Web's composition. No extra production was necessary. Cowsill's soul inhabits her voice on this one and she dedicates the effort "To Texas." Simple. Profound. Heart-felt. This song is reborn in Cowsill's capable hands.
"Crescent City Snow," renamed "Sneaux," makes the cut and it should. It will probably go down in musical history as the one and only truly iconic tribute to New Orleans post-Katrina. This recording has more of an upbeat feel that the road version, no doubt reflecting the long road home to recovery.
Everything about Lighthouse is a step beyond Cowsill's excellent solo debut Just Believe It (Blue Corn). Just Believe It received critical acclaim from every major international music publication on the planet, including Rolling Stone, the Washington Post, No Depression and All Music.
Lighthouse should skyrocket once the reviewers get hold of it; so get the tour bus ready. It is not that Susan Cowsill has come home--she never left.
For those lucky enough to have tickets to Jazz Fest this weekend, Susan Cowsill will be on the Lagniappe Stage at 5:00 pm this Sunday, April 25.
Lighthouse will be in full release on May 18.
Popular in the Community