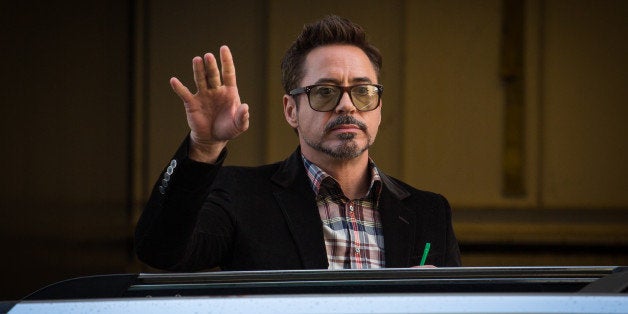 The Judge is the first film from Team Downey, the production company founded by longtime Hollywood producer Susan Downey ("Kiss Kiss Bang Bang," "RocknRolla") and her husband, highest-paid actor in the world Robert Downey, Jr. His blockbuster franchise films as the larger-than-life iconic heroes Iron Man and Sherlock Holmes are wildly entertaining, but it is a welcome departure to see him in a straight dramatic role in a movie of great warmth, humor and wisdom.
Downey gives his most complex and layered performance as Hank, an arrogant criminal defense attorney from Chicago who returns home for his mother's funeral and ends up defending his father (Robert Duvall) in a homicide trial.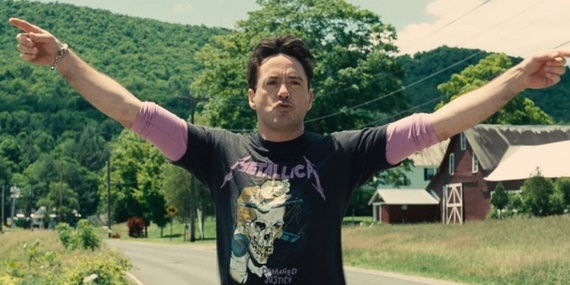 The cast also includes Billy Bob Thornton as the prosecutor, Vera Farmiga as Hank's high school sweetheart, and Vincent D'Onofrio and Jeremy Strong as Hank's brothers. Susan Downey said, "In telling the story, we really wanted to make sure it felt like real people going into real situations. It is not the movie version of it. So whether it was one of the leads or down to even our day players, it was just important that they felt authentic."
Farmiga plays Maggie, a single mother still living in the small Indiana town Hank left as a teenager. She is a capable, confident woman who knows who she is -- and who Hank is.
That was really important to us. Obviously this movie is interesting because we have a lot of strong male leads in the movie between the two Roberts and the brothers, but the heart of the movie is really Vera's character. And there's also the missing female presence, the mother who passes away at the beginning. This is a bit of a blanket statement but I think that there is some truth to it, if Dad passes away, the family is probably still getting together for Thanksgiving. But if Mom passes away, she is kind of that pin in the grenade and you just don't know where everything is going to scatter after she is gone.

And so for us, even though there weren't female leading characters in it, it was important that the ones that were there are really meaningful and strong. That means the mother, that means Hank's daughter, his ex-wife and then with Vera. She is a girl with a lot of spunk and she is not a victim. She was terribly hurt when Hank left so abruptly but she carried on. But she is a gal who really does kind of sashay through life and has a lot of pride in who she is, and isn't going to feel sorry for herself at all, and she takes control of her own circumstances and her own life.

So Vera as a casting choice is perfect because she really brought a lot of that swagger. She brought a lot of the one liners and also her sort of philosophy about life to the character. And it was important that she was somebody who felt very strong opposite Hank.
Downey explained that the hilarious jury selection scene, one of the movie's highlights, was the suggestion of first-time screenwriter Bill Dubuque. Another scene she especially loves is when Hank first returns to Indiana and sees his brothers at the funeral home. The first thing his older brother (played by D'Onofrio) says to him is "Where did you park?"
That was Robert's favourite moment and that was something that Vincent brought to it. That was not in the script. He did it. I've seen it a thousand times, and the great thing about seeing it again and again is that the performances are so layered. When you get such good actors they are always giving you something. And I just love Robert's reactions in that scene.
The original script had Hank go for a run. But Robert Downey, Jr. told David Dobkin he wanted Hank to find his old bicycle at the family house, and he wanted the character to have the exact make and model he rode himself when he was a teenager. They managed to track one down for him, and it is a wonderful scene, seeing Hank begin to reconnect to what he loved in his old home.
Susan Downey is very proud of The Judge.
It was such a powerful journey for Hank to go on. The starting point is the guy who has it all. And then we get to watch it get stripped away. He has to deal with what was underneath all of that and the stillness and the reserve from a performance standpoint that that took. I really enjoyed it because it was a different performance than we've seen for a long time and it showed for me the entire spectrum of his talent, from making me laugh to making me cry.

Popular in the Community