Republican leaders pulled a commemorative coin bill from the House floor on Tuesday because it would funnel money to Susan G. Komen, a breast cancer charity that gives grants to the family planning provider Planned Parenthood.
The Breast Cancer Awareness Commemorative Coin Act, sponsored by Rep. Carolyn Maloney (D-N.Y.), would have raised funds for Komen by minting special commemorative coins to promote breast cancer research. But House GOP leaders canceled a vote on the bill after the conservative Heritage Foundation objected to it.
"The bill would require the U.S. Treasury to mint coins that would funnel up to $4.75 million to Dallas-based Susan G. Komen -- an organization that notoriously funds abortion giant Planned Parenthood," the Heritage Foundation wrote in a press release opposing the bill.
Most Republicans in Congress oppose any funding for Planned Parenthood because some of its providers offer abortion services. They recently proposed a bill that zeroed out funding for the entire Title X federal family planning program because some of its funds flow to Planned Parenthood for non-abortion related services, like birth control and sexually transmitted infection screenings.
Republicans are "working to ensure that charitable organizations which receive funding from this legislation are 100 percent focused on diagnosing, treating, and curing breast cancer," a GOP leadership aide told Roll Call on Tuesday.
Maloney, the commemorative coin bill's sponsor, told The Huffington Post that she is still working to get her bill a vote. "Funding for breast cancer research is incredibly important to millions of American families," she said. "I remain hopeful that this bill will pass, and I'm working right now to make sure that happens."
Susan G. Komen made headlines in 2012 when it stopped providing breast cancer screening grants to Planned Parenthood at the direction of Karen Handel, a former executive at the charity who opposed legal abortion. After a major public backlash, the breast cancer charity reversed the decision and renewed Planned Parenthood's funding.
Before You Go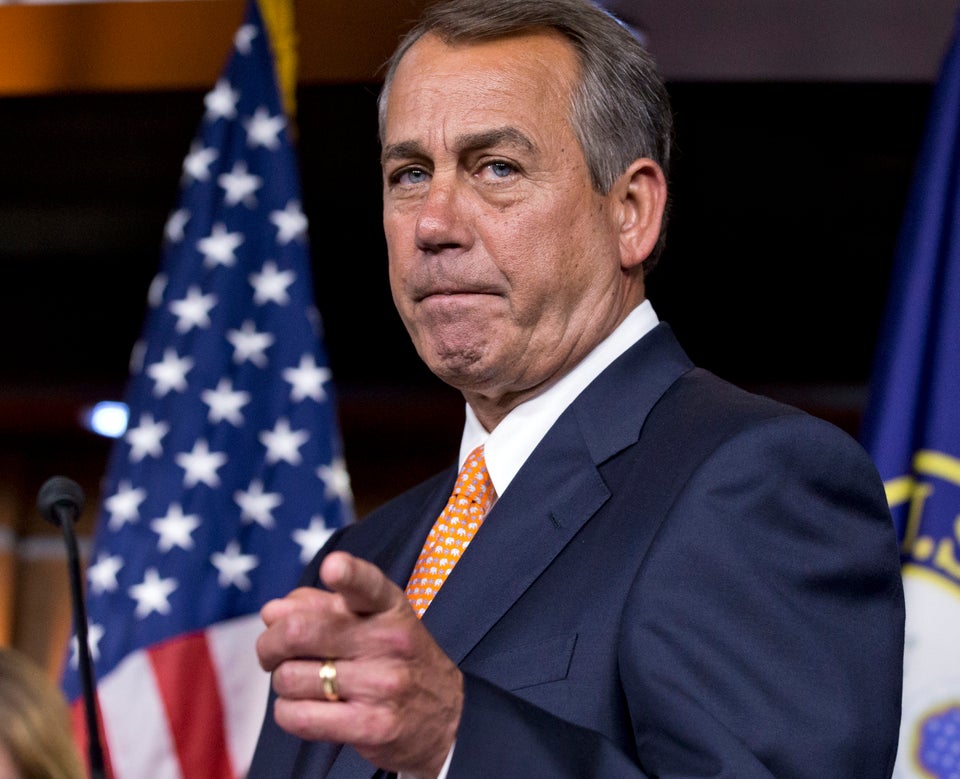 Conservatives Pointing Fingers
Popular in the Community