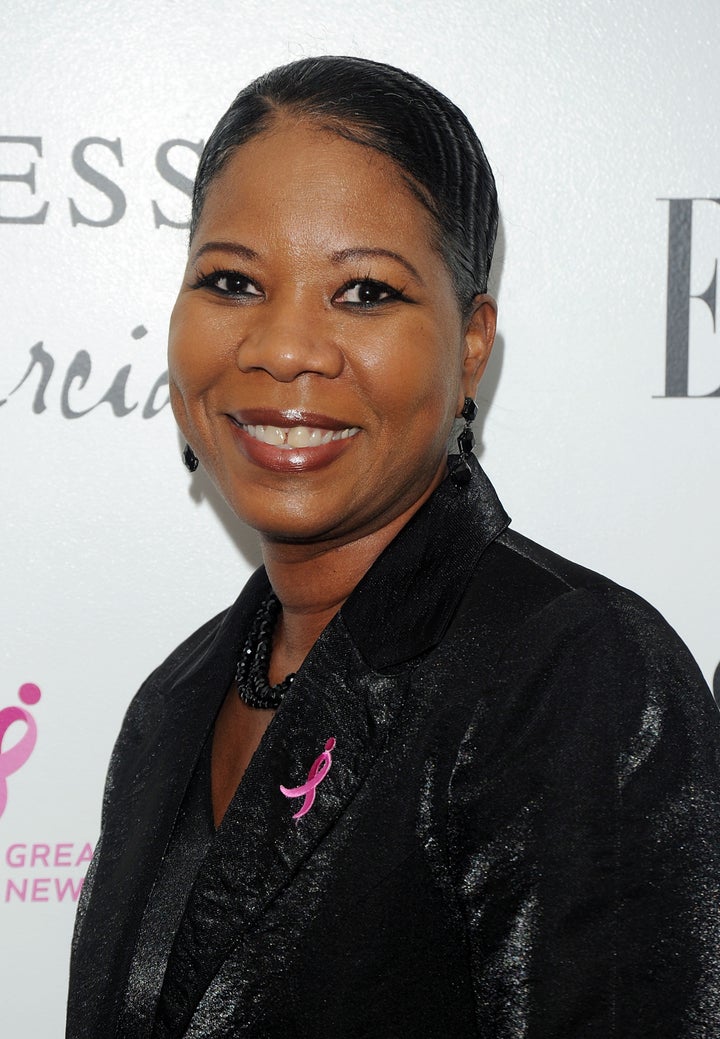 Two top executives at Susan G. Komen for the Cure have announced their resignation, amid reports that the breast cancer charity is struggling to raise money and repair its reputation after its decision to defund Planned Parenthood and subsequent reversal.
Katrina McGhee, Komen's executive vice president and chief marketing officer, privately announced several weeks ago that she will be stepping down on May 4, and Dara Richardson-Heron, CEO of Komen's New York City affiliate, announced her resignation on Tuesday. Both cited "personal" reasons and declined to elaborate.
Komen founder Nancy Brinker informed the staff about McGhee's resignation in an internal email, sent Feb. 28 and obtained by The Huffington Post.
"For personal reasons, she feels it time to make a change," Brinker wrote. "We are thankful she has agreed to do some project work on an ongoing basis in order to stay engaged with Komen."
Richardson-Heron wrote in her resignation letter that she had made the "personal decision to leave ... to pursue new career opportunities," but that it was "not an easy decision."
Komen has been struggling to repair its reputation since the public backlash over its decision, at the beginning of February, to pull cancer screening grants from Planned Parenthood because some of its clinics perform abortions. Komen ultimately decided to restore Planned Parenthood's eligibility for grants, but the public had already soured on the charity for focusing on abortion politics rather than detecting and treating breast cancer.
Susan G. Komen Greater New York City recently decided to postpone its annual fundraising gala because executives "were not certain about our ability to fundraise in the near term," spokesperson Vern Calhoun said in a statement.
A Komen insider told HuffPost that "employee morale is in the toilet" since Komen leadership made the controversial decision to defund Planned Parenthood, one of the nation's most prominent women's health and family planning organizations. The move was led by anti-abortion executive Karen Handel, then Komen's senior vice president for public policy, who has since resigned.
"Brinker in complete meltdown," the source wrote to HuffPost. "People want her to resign but she won't."
Brinker did not respond to a request for comment.
A number of Komen affiliates are reporting lower than usual revenues, including the Baton Rouge, La., Greater Fort Worth, Texas and Southern Arizona chapters. Participation in Race For The Cure, Komen's signature fundraising event, is down. Jaimie Leopold, the executive director of Komen Southern Arizona, told the Arizona Daily Star on Friday that its race had only raised $200,000 of its $700,000 goal so far.
"If 30 percent of the grants we want to give out won't be funded, I think that's a crisis, especially given the recession," Leopold said.
Leslie Aun, Komen's national spokeswoman, said it was "too soon to tell" whether the controversy has had any real impact on Komen's financial situation.
"There has been some lower participation rates in some areas, but also some where we've seen it increase," she said. "We're hoping folks will come back and support the local communities and support the great work of Komen."
Popular in the Community