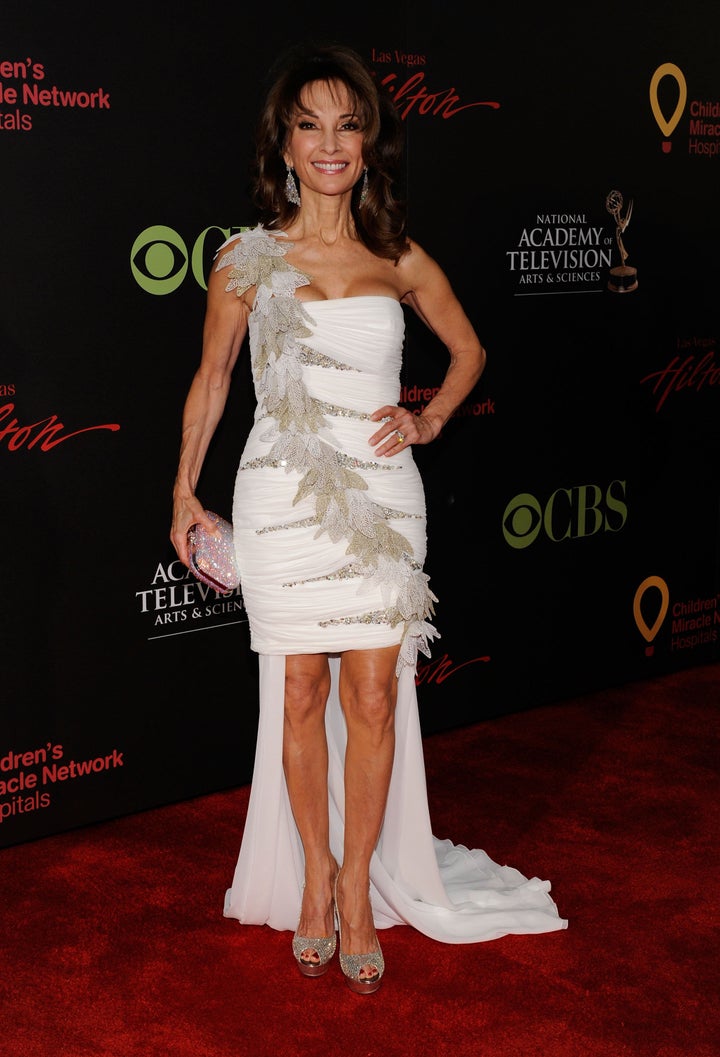 She was the queen of mean and melodrama for 41 years, but don't blame Susan Lucci for this ultimate soap opera tragedy.
Following ABC's cancellation of "All My Children," earlier in the year, it was announced that a new web distributor run by Prospect Park would pick up production and continue to air the iconic show. Then, last week, Prospect Park did an about face and announced that it was dropping "AMC," as well, opting only to continue another canceled soap, "One Life To Live." Speculation was that Lucci's unwillingness to cooperate was one of the reasons behind the axing, but the former Erica Kane insists that she had nothing to do with it.
"This is simply untrue and not the case," she wrote on her Facebook page. "We have been in discussions since Prospect Park first expressed interest in moving the series online, and in correspondence dated September 8th, I made it clear that I would be ecstatic to be a part of 'All My Children' in a prominent way if they committed to producing the series for another year."
That was the last she heard from Prospect Park, Lucci said, and to add insult to injury, she "learned of their decision not to proceed with 'All My Children' at the same time you did, through the media."
The Emmy-winner was outspoken, however, about ABC's decision to cancel the show. In her new memoir, "All My Life," she ripped the network's daytime chief, Brian Frons, for his cost-cutting measures.
"An iconic show was losing out to greed ... If Brian Frons could show his bosses that he could save the network 40 percent ... he could keep his job even if the rest of us lost ours," she wrote, a nod at the decision to go with a cheaper show -- food talk show "The Chew -- in the place of the legacy drama. "I watched Brian Frons' decisions destroy the production of our show and the lives of people on both sides of the country."
Popular in the Community