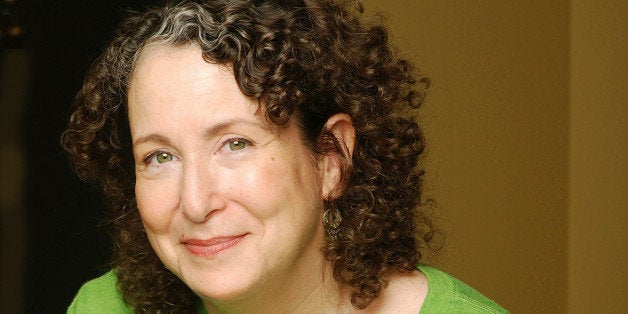 When it comes to her award-winning "Good Kings Bad Kings," Chicago author and disability rights activist Susan Nussbaum marvels that the book -- the accomplished playwright's first novel -- was published at all, much less that it's been so well received.
Being disabled herself -- the writer has relied on a wheelchair to get around since she was hit by a car at the age of 24 -- "can complicate things," Nussbaum told HuffPost via a recent e-mail, "because most people see disability as inherently depressing" and get a certain idea in their minds of what disabled characters in literature should look, sound and act like. When such characters don't line up with those expectations, she said, "the doors slam shut."
"When suddenly everything fell into place, I was delirious. And most incredible of all, the book came out and people started reading it," Nussbaum said, adding that earlier that day last week she'd received what she called her first fan letter. "When I think about a stranger's eyes reading through pages I wrote, that's a big deal."
Nussbaum's novel, published last May in hardcover and due out in paperback in late October, follows a group of people who all work or live at a fictional South Side Chicago institution for disabled youths, called the ILLC. Its characters are rich, funny and, at times, heartbreaking -- in other words, per her aim, very "real."
"I know a lot of disabled people, and we barely ever even think about our disabilities," she said. "When we do think about them, it's usually because we are dealing with an oppressive, systemic problem -- like being forced into a nursing home. Can't there ever be a disabled character in a book or film just because? Where the topic doesn't ever come up?"
What is your age? What is your occupation? I'm 59, and a writer.
What was your first job in Chicago? I worked at a place on Argyle Street called Uptown Lutheran Day Care Center, with 3- and 4-year-olds.
Which Chicago "celebrity" -- living or dead, real or fictional -- would you have over for dinner? What would you talk about? Sister Carrie, because I think I'd feel less pressure to be smart and amusing with a fictional character.
We might discuss the difference between her Chicago and my Chicago. Mud and horse dung streets vs. concrete, traffic-choked streets, for example. But also theater, of course, because even though she was a famous actress, she is, as I said, fictional, so her fame wouldn't make me nervous. I would want to know her thoughts on how and whether technology has made life better in the 21st century. And I'd want to tell her about the women's movement -- I guess I'd have to start with suffrage -- because I think she'd be surprised and amazed.
I'm disappointed that even though she gets to come to my house for dinner, I don't get to go to hers, which is only a few miles from mine, but also about 120 years ago. I'm sure it wouldn't be accessible, though. Most of my friends' houses aren't even accessible in 2013.
What is your favorite "last call" bar in Chicago? I'm not a big bar type of person.
Where is your favorite place to grab brunch in the city? I'm not a big brunch type of person either. But if I do end up in a restaurant for brunch, I hope it's Ina's, on W. Randolph.
What are your go-to spots when you have visitors in town? If it's summer, I love taking long walks in various neighborhoods and stopping in at a restaurant, in Pilsen maybe, or Andersonville. If it's winter, I like driving with friends to historical places, like where the Haymarket protests and riots took place, or the '68 Democratic National Convention. I'm more knowledgeable about riots than great architecture.
If you had to have your last Chicago meal for some tragic reason, where and what would it be? If I knew it was my last meal, I might, for one of the first times in my life, lose my appetite. But otherwise I'd go to Arun's.
Wicker Park, 1993 or Wicker Park, 2013? I'm going to have to go with 1993.
Chicago-style hot dog, Chicago-style pizza or Chicago-style politics? Hot dog. And pizza.
What advice would you give to a new Chicago transplant? Bring ear muffs.
What do you miss the most when you're not in Chicago? My daughter, my cat, and my apartment. And everything else.
If you could change just one thing about our fair city what would it be? Racial segregation.
Describe Chicago in one word. Chunky.
In 1951's "Chicago: City on the Make," Nelson Algren wrote: "Once you've come to be a part of this particular patch, you'll never love another. Like loving a woman with a broken nose, you may well find lovelier lovelies. But never a lovely so real." Through My Chicago, HuffPost is discussing what, to this day, makes the patch we call home so lovely and so broken with some of the city's most compelling characters.
Calling all HuffPost superfans!
Sign up for membership to become a founding member and help shape HuffPost's next chapter