WASHINGTON -- Susan Rice, President Barack Obama's national security adviser, buttered up the thousands of American Israel Public Affairs Committee policy conference delegates here Monday evening with Hebrew phrases and warm anecdotes about her visits to Israel.
"We cannot let an unachievable ideal stand in the way of a good deal," Rice said.
After Israeli Prime Minister Benjamin Netanyahu makes a controversial address to a joint session of Congress on Tuesday, AIPAC will ask members to support two pieces of legislation -- one triggering new Iran sanctions in the event a nuclear deal can't be reached, the other mandating congressional review if a deal is signed.
Delegates gave Rice a standing ovation when she said, "I know that some of you will be urging Congress to insist that Iran forego its domestic enrichment entirely." But she cut off the applause, saying that barring Iran from developing nuclear energy for peaceful purposes is not "a viable negotiating position."
"As desirable as that would be, it is neither realistic nor achievable," Rice said.
The crowd cheered again when Rice said, "I know some may argue that we must impose sanctions and walk away.
"But, my friends, let's remember that sanctions, unfortunately, have never stopped Iran from advancing its program," she said.
"Here's what's likely to happen without a deal: Iran will install and operate advanced centrifuges," Rice continued. "It will rebuild its uranium stockpile and we will lose the unprecedented sanctions and transparency we have today."
Rice said last month that the process that brings Netanyahu to the U.S. this week -- House Speaker John Boehner (R-Ohio) invited Netanyahu without notifying the White House -- had "injected a degree of partisanship" into a U.S.-Israel relationship that should transcend politics. She said she thought the process was "destructive to the fabric of the relationship."
Rice said on Monday that she thought Congress had "played a hugely important role" in helping to pass sanctions on the Iranian regime. "They shouldn't play the spoiler now," Rice said.
Samantha Power, the U.S. ambassador to the United Nations, focused her address to AIPAC earlier Monday on the administration's efforts to defend Israel in the international community, with only a brief mention of the negotiations with Iran.
Rice, however, devoted a significant chunk of her speech to reassuring the AIPAC attendees that the U.S. still believed "a bad deal is worse than no deal" and wasn't negotiating for the sake of negotiating.
"We understand the unique concerns of our Israeli friends and partners," Rice said. "As President Obama has repeated many times, we are keeping all options on the table to prevent Iran from developing a nuclear weapon."
Some political observers had speculated Rice would be booed at AIPAC. But the vitriol against her seemed to have eased after American Rabbi Shmuley Boteach placed an ad in The New York Times Saturday claiming Rice has a "soft spot" on genocide, citing her comments from more than two decades ago about the mass murders in Rwanda. The White House and a broad spectrum of Jewish groups, including AIPAC, immediately denounced the ad.
"Ad hominem attacks should have no place in our discourse," AIPAC spokesman Marshall Wittmann said.
Rice has had to deliver tough love to Israel supporters before. Israelis and their allies were upset in 2013, when she attributed a faltering of Israeli-Palestinian negotiations to continued Israeli settlement construction in areas Palestinians would want as a part of their would-be state.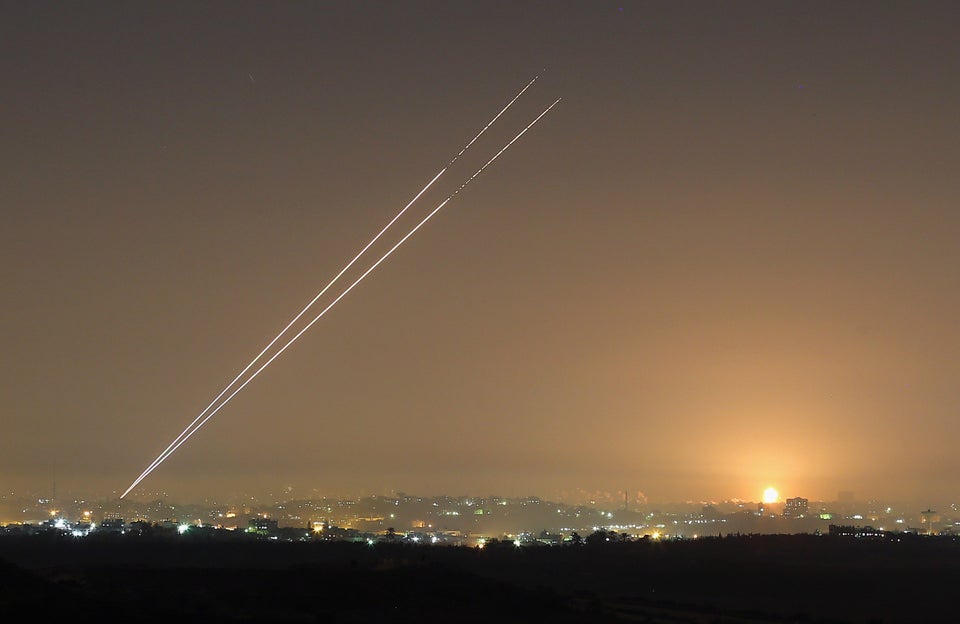 Israel-Gaza Conflict
Popular in the Community