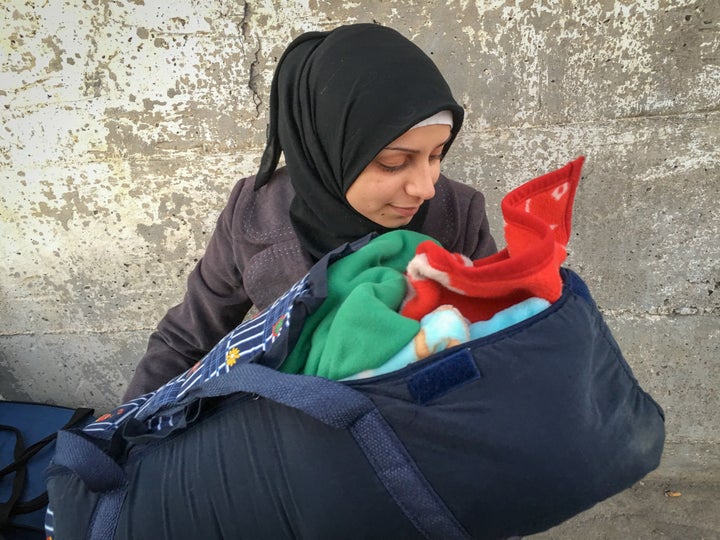 There's a beautiful 16-year-old girl sitting against a wall, atop a pile of possessions. Night is falling fast, but she is calm.
Her husband is off getting food. They have arrived recently by sea and will now join the four-deep queue that stretches blocks to register.
I smile and approach her, but without a translator our conversation is basic and friendly. She takes the bundle next to her and opens it up to me. Inside is a perfect, rosy newborn.
Five days old, she tells me with her fingers. "Beautiful," I say.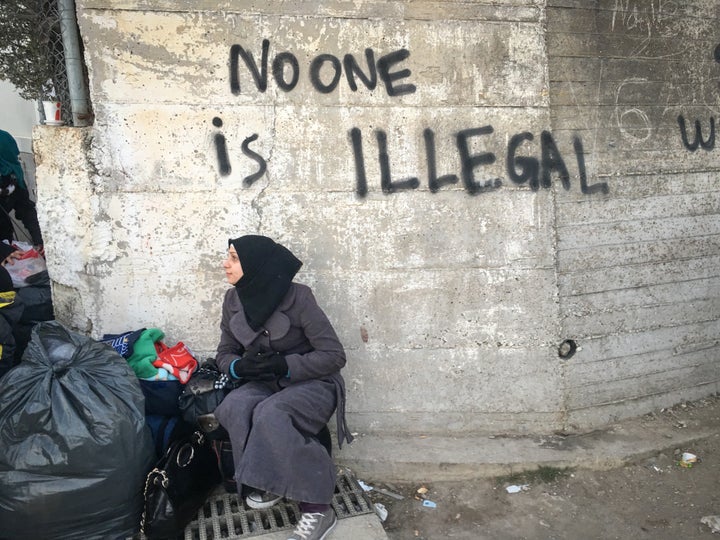 She is beaming and so proud.
How did this young girl, just having given birth, manage that trip at sea? How did she do all that walking? Where did she give birth? Wasn't Mary just a kid too when she and Joseph took to the road?
So far, there is no manger for this Syrian baby -- no room at the inn. I run to inform the clinic. Later, they tell me they tried to bring her inside but she wouldn't leave her spot, afraid to loose her place in line.
RYOT and The Huffington Post are teaming to up present "The Crossing," an immersive reporting series hosted by Susan Sarandon chronicling the refugee crisis as it unfolds in Greece.
Want to read more? Join us here for more coverage, including virtual reality and 360 films about the people making the perilous journey from the Middle East toward safety.

Read More
Refugees Arrive on The Shores Of Lesbos, Greece
Related
Popular in the Community