Actress Susan Sarandon is still smokin'. Don't expect to see the 65-year-old taking on grandmotherly roles just because she's post 50. Recently, the actress has made surprising appearances on "30 Rock" as a seductive teacher and "Saturday Night Live" as Andy Samberg's mother in the SNL short, "Motherlover."
But Sarandon wants more. In an interview with People magazine this week, she noted: "It's true there aren't that many good parts. I've had my disappointments. It's hard to be in this business and not be an alcoholic or a drug addict or bitter as an older woman."
Maternal roles are not a foreign concept for Sarandon, however, as she's played mothers from all walks of life throughout her career. In her latest film, "Jeff, Who Lives At Home," Sarandon's character is a lonely mother with two sons, one of whom is 30 and living in her basement. She told The Daily Beast that the role reflected what a lot of post 50 women are experiencing:
My character was very accessible and very identifiable, and I think there have been many women who have been Wendy to Peter Pan for way too long and have been run down, lost their sense of humor, and thought their lives had shrunk to nothing. Also, because of the economy, everything is up for grabs, and for better or worse, there are a lot of kids who are forced to go back and live at home. Then, you're in a weird relationship where your kids are reduced to being your kids again.
Coming up, Sarandon is about to take on a gender-bending role in the upcoming project called "Cloud Atlas," in which she plays men from different decades. She told The Hollywood Reporter:
I was a little nervous about some of the things I had to do, and then everyone was being so brave, bouncing from one set to the other and one pair of contact lenses to the other, noses and whatever, so I just went for it," she said, noting one character in particular was especially bold.
Sarandon recently completed work on the drug-themed drama Snitch, which she says focuses on the mandatory minimum drug laws; it will be released in 2013.
In her personal life, Sarandon recently opened up about her 2009 breakup with Tim Robbins, her partner of 23 years, telling Reuters she "felt like a failure." Robbins and Sarandon met on the set of "Bull Durham" in 1988, and have two sons together:
It's traumatic and exhilarating. The one thing that's been really clear to me is that you have to think of your own life and your relationship and everything as a living organism. It's constantly moving, changing, growing. I think long-term relationships need to be constantly reevaluated and talked about.
Recently, Sarandon spent an evening with Alan Cumming, in his salon called "Lucid Conversations." In a live talk show-like setting, the two sipped absinthe and discussed topics of ageism, racism, sexism, babyism, and even the conception of Sarandon's daughter, Eva Amurri, on the Spanish Steps.
Check out our slideshow for Sarandon's style and highlights from her film career.

Support HuffPost
The Stakes Have Never Been Higher
Related
Before You Go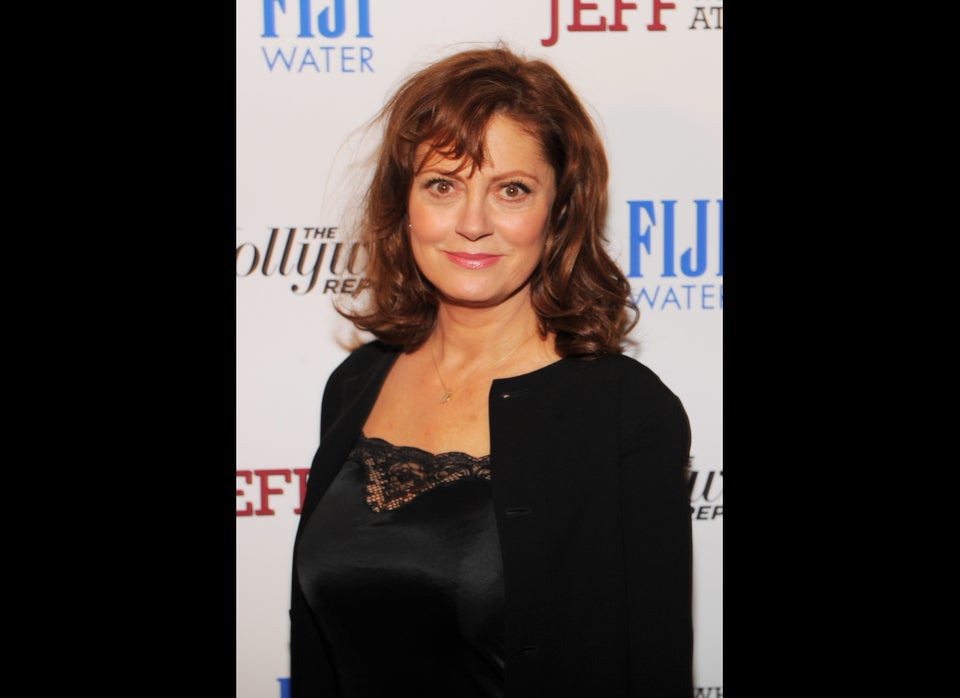 Susan Sarandon
Popular in the Community