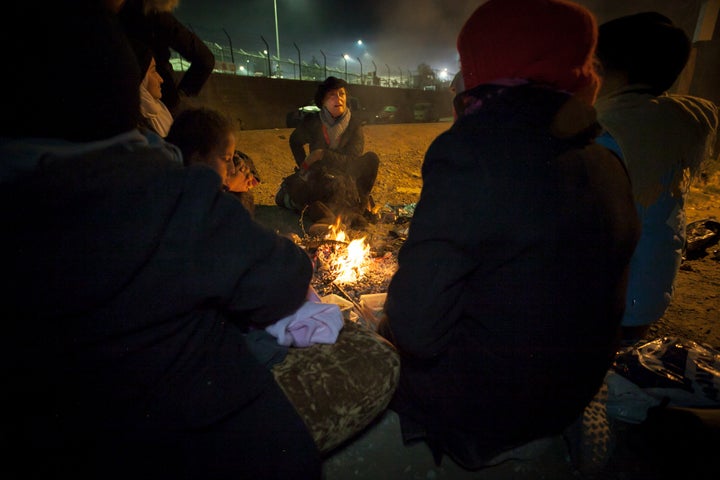 LESBOS, Greece -- I'd like to offer another story of the random, haphazard nature of help and need when you're trying to deal with a daily influx of thousands of refugees and migrants to a small island.
Night has fallen. We are walking around the perimeter of Moria Camp, a temporary settlement for migrants and refugees, distributing solar lights and donated warm scarves.
There are fires burning everywhere and families sleep on the ground. Some with just blankets, some in tents. They huddle. The smoke is acrid because there's nothing left to burn but plastic.
We come up on a tentless family. Three young women, the grandmother and five young children. One of the young women has a five-month-old baby in her arms. The men are buying food at a nearby truck. We give them scarves.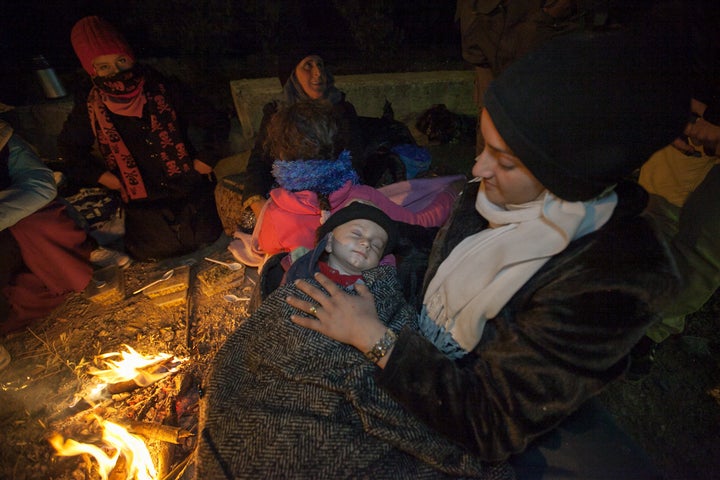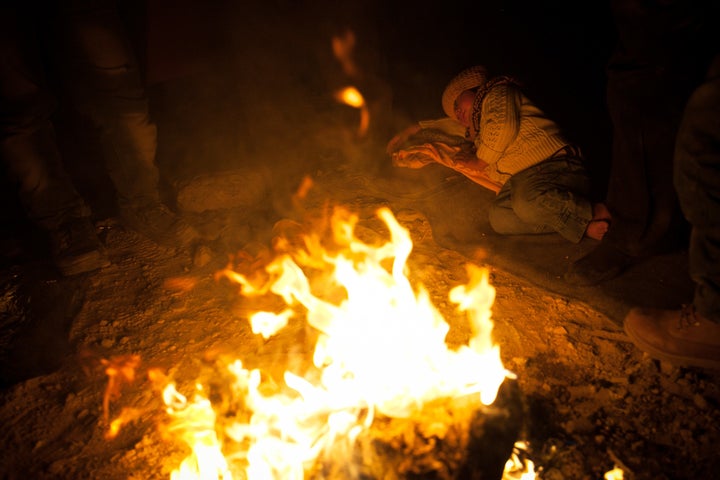 Through an interpreter, they tell us their house was blown up in Syria. They don't know by whom. It doesn't matter to them. It's gone.
We go to find them a place for the night. On the way, a young Moroccan man, speaking good English, tells us about two pregnant women in distress. When we get to their fire, one is standing, doubled over in pain, possibly having contractions. She is eight months pregnant. We call for transportation to take her to the Moria Medical Center on the other side of the camp.
She resists at first. She doesn't want to have her baby here. Her two-year-old was delivered by C-section. She wants the next delivery in a German hospital. I don't blame her. I reassure her that she will only be checked. The other woman is lying under a pile of blankets quietly weeping. We convince them to come to the clinic on the other side of the camp.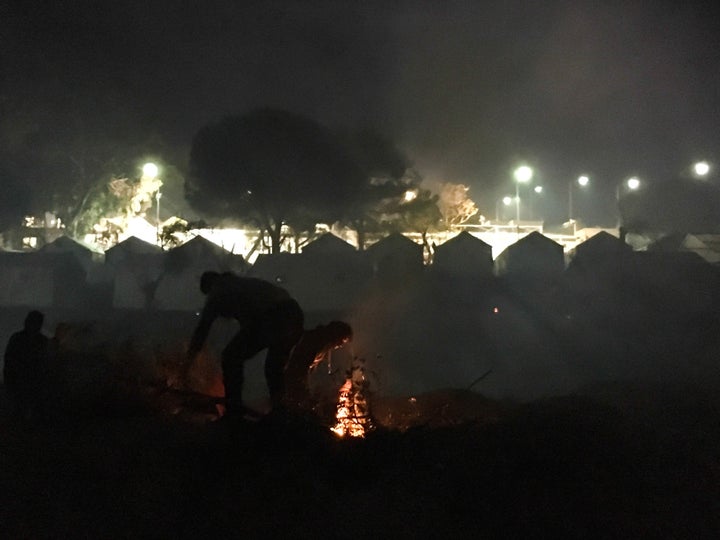 Our driver is a dedicated Mormon man named Paul, from Utah. I had a long talk with him the other day in the warehouse as he unloaded medical donations. His son and daughter are also volunteering. Paul knows his way around. He has been here for months and always seems energized and positive.
The young boy starts crying, so I entertain him with show­-stopping videos on my phone of Marlowe dancing. They're pretty funny. As it turns out, luckily, the women are not in labor, but they will spend the night in the comfort of the clinic.
We rush back to find the family with the five-month-old baby. The tent we thought was available for them is not, but after negotiation at the "vulnerable" compound, it's possible to bring the women and children in for the night -- but not the men. Splitting up a family is never ideal.
Out of nowhere, an aid worker offers a bus ride to another camp, Kara Tepe. We scoop up everything and everyone, 12 people in total, and rush to the bus. It's now 10.30 p.m. and we find out there's only five seats left on the bus.
Again, we can't split up the family. The mom, with the baby, wearily sits on some bags at the bus stop. I see her exhaustion and disappointment, but she doesn't complain.
She will be first on the next bus.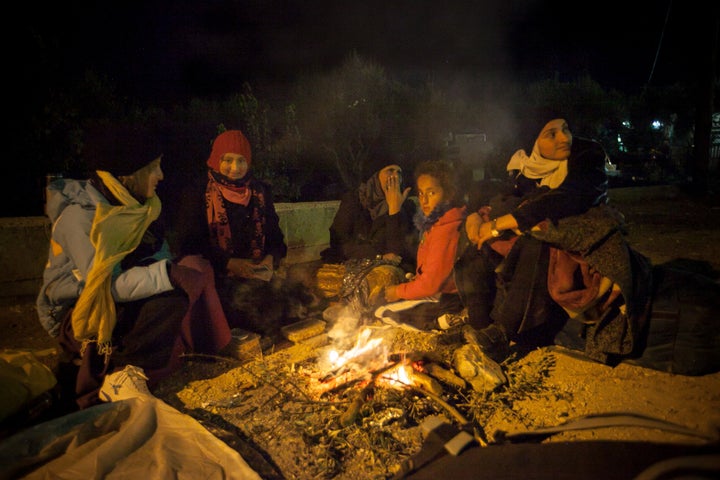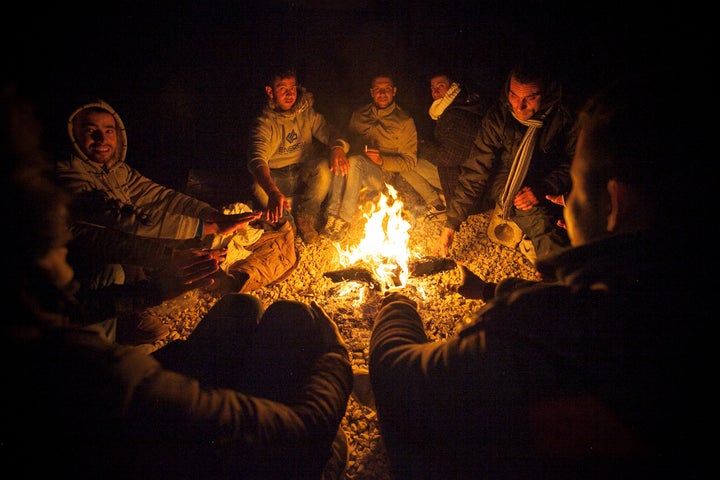 RYOT and The Huffington Post are teaming to up present "The Crossing," an immersive reporting series hosted by Susan Sarandon chronicling the refugee crisis as it unfolds in Greece. 
Want to read more? Join us here for more coverage, including virtual reality and 360 films about the people making the perilous journey from the Middle East toward safety.
PHOTO GALLERY
The Crossing
Calling all HuffPost superfans!
Sign up for membership to become a founding member and help shape HuffPost's next chapter