LESBOS, Greece -- I am talking to people gathered around fires outside their tents on Afghan Hill in Moria, on the Greek island of Lesbos. Moria is a temporary camp for migrants and refugees waiting to be interviewed, vetted and processed by Greek authorities. The stay can be a few days or weeks. When it is crowded, families sleep outside on the ground.
It's getting cold and crowded. Through an interpreter, I am speaking with some mothers, when, miraculously, unexpectedly, my cell phone rings. My daughter, Eva, who's in Los Angeles, is FaceTiming me with her 16-month-old daughter, Marlowe.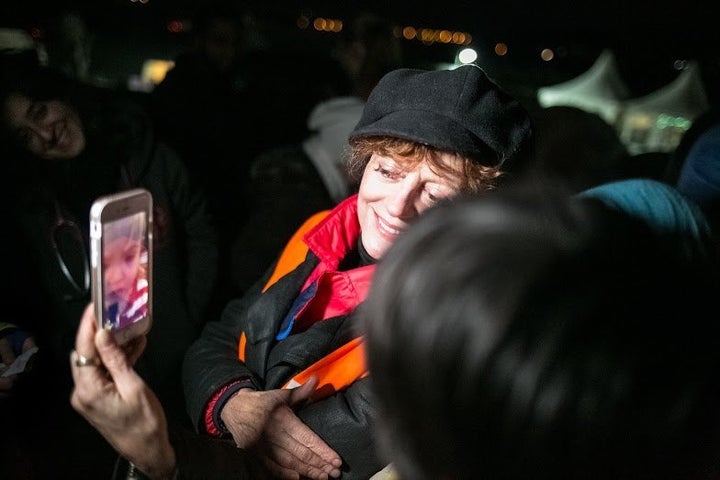 Since I have been in Lesbos, I have not been able to reach them. At home, we speak every day. I am, to say the least, overjoyed.
I show the women their faces and explain who they are, and the most amazing thing happens. Marlowe sees the child in the arms of a woman on my left. "Baby," she says and she points. The Afghan child looks and waves back and for a moment, life is simple and sweet. Two babies. Two mothers. Worlds apart. Sharing a moment. Crazy. Beautiful.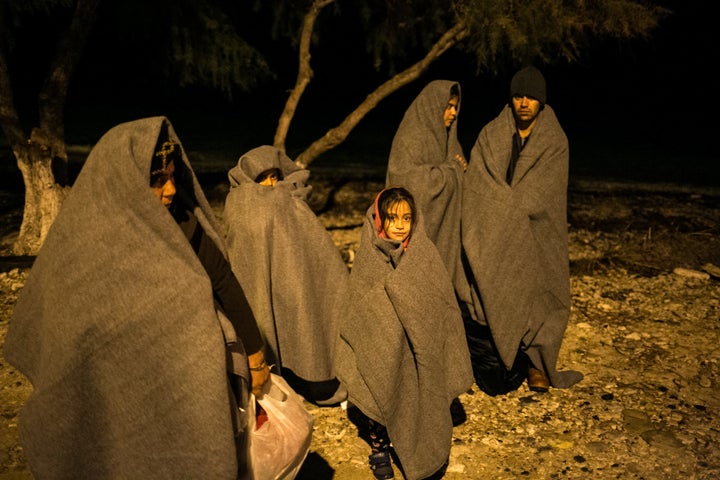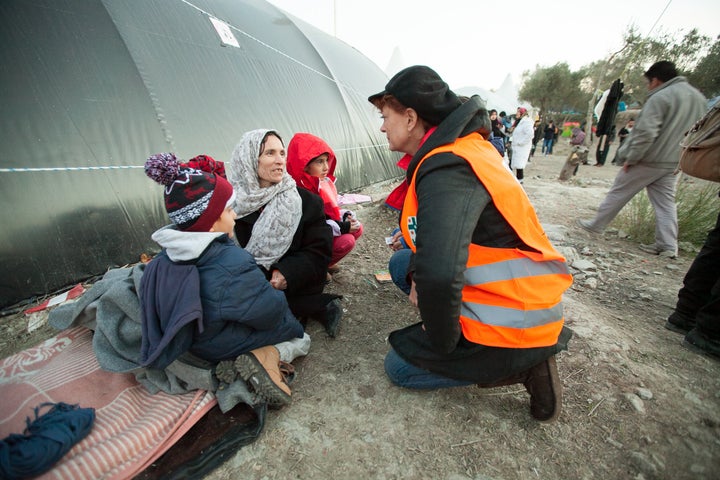 RYOT and The Huffington Post are teaming to up present "The Crossing," an immersive reporting series hosted by Susan Sarandon chronicling the refugee crisis as it unfolds in Greece. 
PHOTO GALLERY
The Crossing
Calling all HuffPost superfans!
Sign up for membership to become a founding member and help shape HuffPost's next chapter