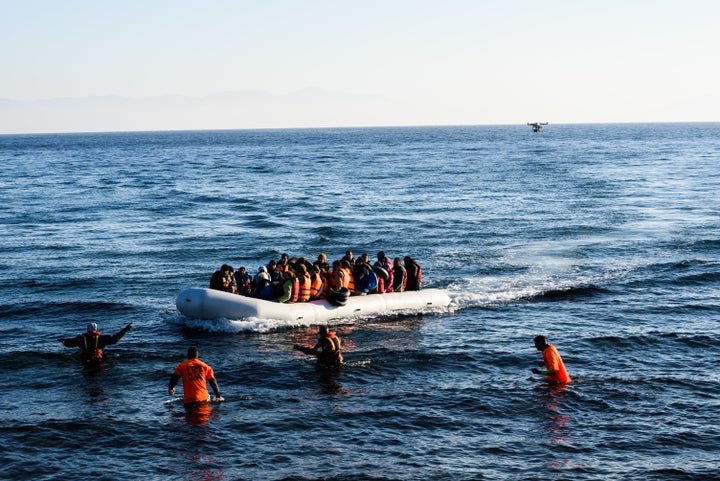 LESBOS, GREECE -- This morning a boat landed almost right in front of our hotel. There had been reports of a failed motor, but it made it. Several lifeguards and volunteers responded in what has become almost routine. But I noticed that in the past few days, there are definitely more women and small children.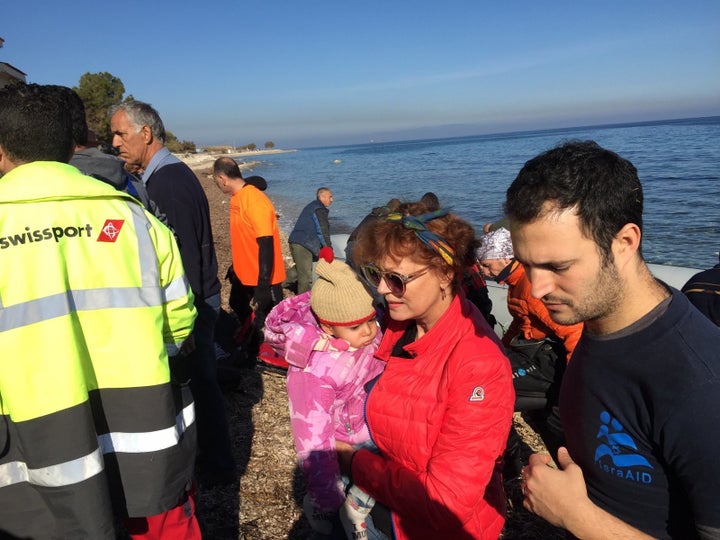 Before the threat of borders closing, it was customary that the men would go ahead to establish themselves in a new country and the women and children would follow. But now, there is an urgency that has filled the boats from Turkey to Greece with many families. We decide to go to Moria Camp, a temporary settlement for migrants and refugees on the island of Lesbos, and pass out the remainder of the socks, scarves and solar lights we brought.
As we enter, though very crowded, I recognize a number of people from the boat. Sitting in the middle of the road is a beautiful woman with four very small children. They are all coughing and the boy is face­down in his mother's lap. I ask Warda, a social worker and an interpreter from IsraAID, if they are all right.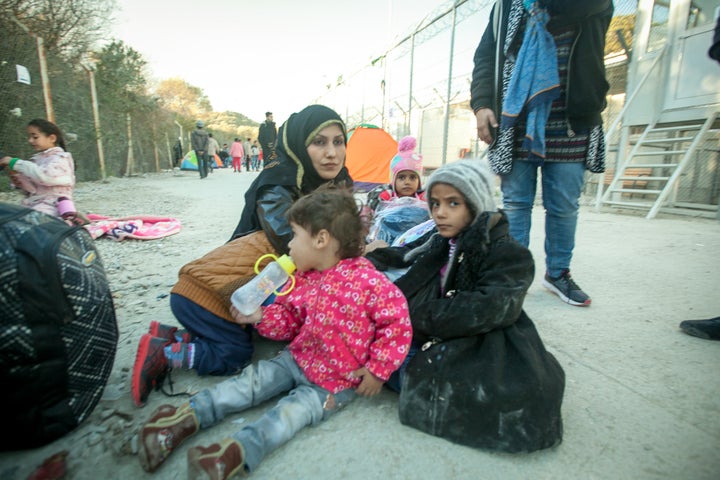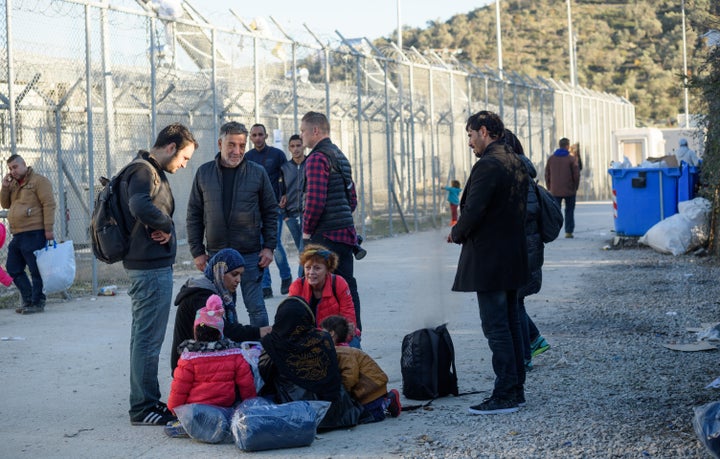 The woman said she is too tired to walk anymore and that her child has a fever. She tells me they spent a month in Turkey, living on the street. They are Yazidi from Sinjar in northern Iraq. Sinjar is the site of a huge massacre, where ISIS executed 5000 Yazidis for their religious beliefs. They are not Muslim. Thousands of women became sex­ slaves of ISIS. Basically, ISIS is committing genocide.
We flag down Dimitris, a doctor from Doctors of the World, and tell him that there are four sick kids. They were given a number which designates at least a two-day wait before they can get in a line to be processed. I ask the doctor where they can go for shelter for the night. Our hero takes them inside the "compound" for medical attention and a Caritas volunteer said they have secured rooms in town especially designated for vulnerable families. They can spend the night there. As the woman rises wearily, I notice she is pregnant. It's one small victory. Thank you Caritas, Doctors of the World, and IsraAID (Arabs and Jews working together).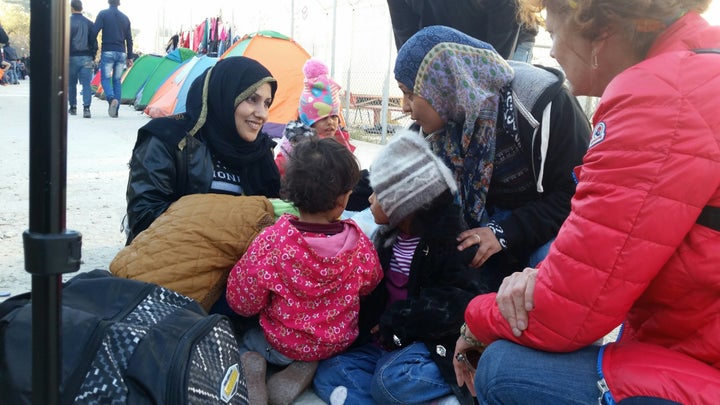 RYOT and The Huffington Post are teaming to up present "The Crossing," an immersive reporting series hosted by Susan Sarandon chronicling the refugee crisis as it unfolds in Greece.
Want to read more? Join us here for more coverage, including virtual reality and 360 films about the people making the perilous journey from the Middle East toward safety.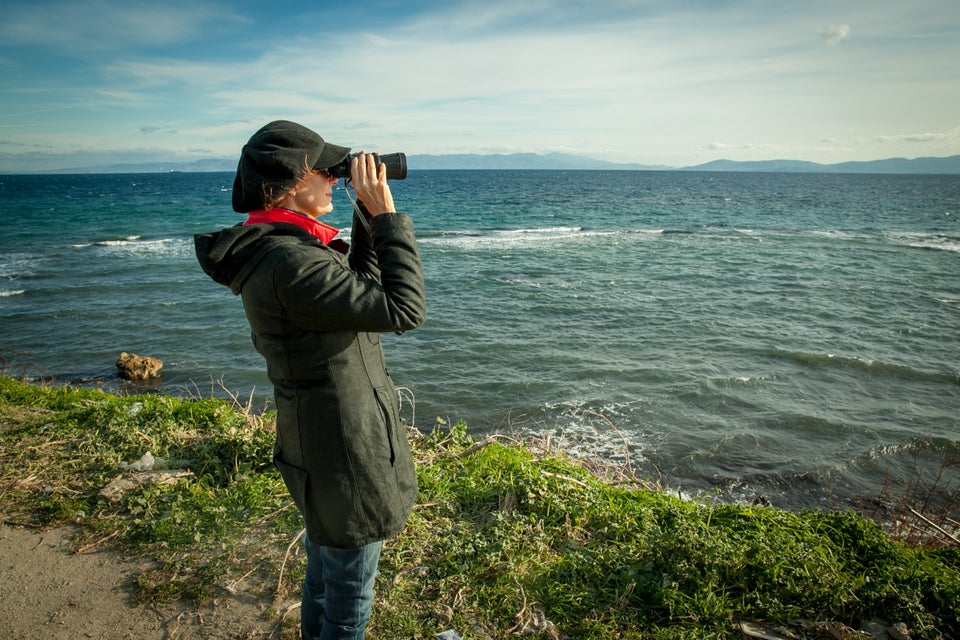 The Crossing
Related