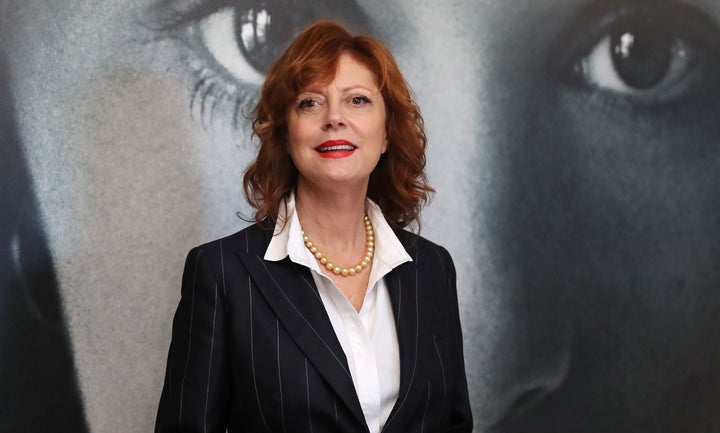 When it comes to Woody Allen, Susan Sarandon has "nothing good to say." 
"I think he sexually assaulted a child and I don't think that's right," Sarandon said. "I have nothing good to say about him. I don't want to go there."
Sarandon's comments come just after Blake Lively, star of Allen's latest film, "Café Society," called the director "empowering to women." 
"It's amazing what Woody has written for women," Lively told the Los Angeles Times, noting that the accusations against the director had no influence on her decision to work with him. "It's very dangerous to factor in things you don't know anything about. I could [only] know my experience. And my experience with Woody is he's empowering to women," she said. 
The controversy surrounding Allen's past made the news again last week after his son, Ronan Farrow, published a piece in The Hollywood Reporter. Farrow criticized the media for ignoring allegations against the director and choosing not to ask him tough questions.
Allen's estranged daughter, Dylan Farrow, maintains he sexually assaulted her when she was a child. She went public with her story for the first time in a 2014 op-ed in the New York Times. No charges were ever pursued, and Allen has consistently denied the allegations.
"I'm completely in favor of comedians making any jokes they want," Allen said at a luncheon during the festival. "I am a nonjudgmental, non-censorship person on jokes. I'm a comic myself, and I feel they should be free to make whatever jokes they want."
"I'm never offended," he added. "It would take a lot to offend me."
REAL LIFE. REAL NEWS. REAL VOICES.
Help us tell more of the stories that matter from voices that too often remain unheard.
BEFORE YOU GO
PHOTO GALLERY
Celebrity News & Photos