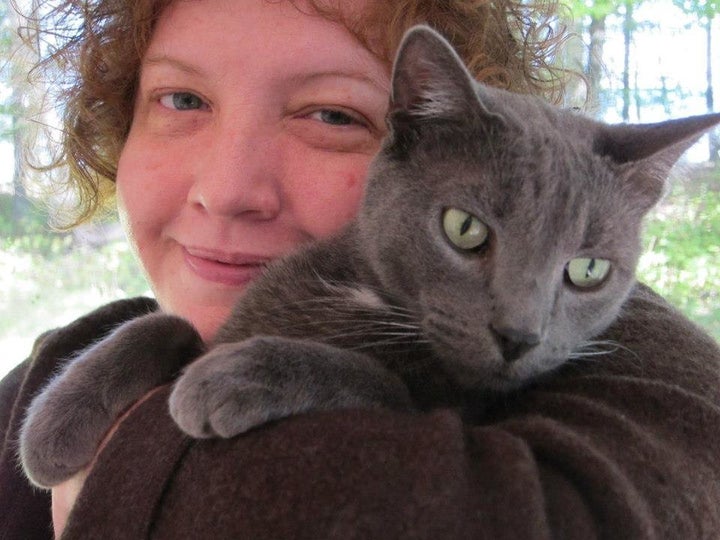 The stretch of Division Street bisecting Wicker Park and Ukrainian Village has dramatically changed in the past several years, but one beloved constant remained: Gold Star Bar's curly-haired owner and master drink slinger, Susan Stursberg.
"[Susan] was at home where she wanted to be, and it was very peaceful," Tuggle wrote in the update. "Every moment that I was able to spend with her for twenty years was wonderful and I didn't get enough of them."
Tuggle's sentiments hardly stand alone. When her mother, Mary Anne Reid Stursberg bought the well-known watering hole in 1990, Susan assumed the role of bartender, according to the Red Eye. To neighbors and patrons, however, Susan Stursberg was much more.
"Susan instantly made me feel welcome and like I was part of the neighborhood," neighbor Paul Degrassi told HuffPost. "Susan was like the neighborhood mother and older sister to a generation of misfits, idiots, artists and cat lovers alike."
Western Exhibitions gallery owner Scott Speh said, "Susan was our regular bartender who turned into a fabulous friend -- welcoming, warm and funny, yet didn't hesitate to keep me in line." The 41-year-old West Town resident added that Stursberg and her husband treated many of their patrons "like family."
On Tuesday, Lauren Wetherbee, president of sixosix, told HuffPost, "In the last 24 hours I have had a lot of people actually express regret that they never got to know Susan better, which makes me really lucky that I was able to. Division Street will never be the same."
West Town-based artist Deb Sokolow had similarly fond remembrances of Stursberg, even painting her into one of the stories for a drawing exhibited at the Smart Museum at University of Chicago.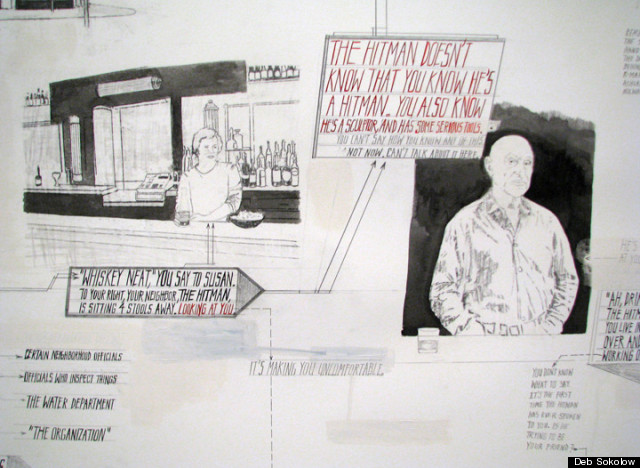 Sokolow said Stursberg regaled her with stories about Gold Star's haunted history, including one about a female specter that Stursberg said had been spotted several times by the other bartenders. "Dressed in green, perhaps a dancer from the Gold Star's Polish dance hall days," Sokolow said. "I hope she will still keep me company from behind the bar and introduce me to the lady in green."
Correction: An earlier version stated the memorial was on Dec. 14; Stursberg's memorial is Sunday the 16th.
REAL LIFE. REAL NEWS. REAL VOICES.
Help us tell more of the stories that matter from voices that too often remain unheard.