Former Allentown City Solicitor Susan Wild won the Democratic nomination for Pennsylvania's 7th Congressional District on Tuesday, a victory boosted by EMILY's List and party officials who backed her bid.
Wild's hard-fought primary win in the Lehigh Valley-area district reflects the resilience of mainstream candidates against challenges from a resurgent populist left and the party's conservative old guard.
Her candidacy in the general election provides Democrats with a crucial opportunity to flip a GOP-held seat as the party seeks to win a House majority.
Christopher Borick, a political science professor at Muhlenberg College in Allentown, described Wild as the "goldilocks" candidate capable of both exciting progressives and winning over centrist Democrats, Republicans and independents.
"She brings a lot to the table with her nomination and will pose a matchup problem for the Republicans," Borick said.
Wild's candidacy is also historically significant: If elected, she would be the first woman to represent the Lehigh Valley, located north of Philadelphia, in Congress.
Pennsylvania currently has no women in its 18-member House delegation. Wild is now one of several women on the ballot in the Keystone State with a serious chance of changing that in November.
"We see a lot more energy among women than men this cycle and with a woman on the ticket, there is an outlet for a lot of that energy," Borick said.
Wild, 60, defeated five other Democrats. Two of them ― Northampton County District Attorney John Morganelli, 62, and progressive pastor Greg Edwards, 48 ― were major contenders in the primary race.
In the general election, Wild will face former Olympic cyclist Marty Nothstein.
Wild benefited from the support of EMILY's List, which backs pro-choice Democratic women. The influential group bought television ads promoting Wild in the Philadelphia and Allentown markets and sent some 250,000 pieces of mail to support her bid.
The stakes in the primary race were high for liberal groups spooked by the prospect of a Morganelli win. The veteran prosecutor publicly sought a political appointment in President Donald Trump's administration, opposes abortion rights and backs hardline immigration policies.
Liberal billionaire Tom Steyer's millennial-focused organization, NextGen America, didn't endorse a candidate in the race but spent $100,000 on digital ads and mail attacking Morganelli.
"I'm not here fighting for the billionaire class."
For her part, Wild survived a six-figure digital ad and direct-mail attack blitz from United Together, a pro-Morganelli PAC affiliated with the centrist group No Labels. The group criticized Wild's tenure in the administration of former Allentown Mayor Ed Pawlowski, who awaits sentencing after being convicted on federal corruption charges.
The PAC went so far as to allege in a mailer that Wild was part of a cover-up of Pawlowski's crimes, but the Allentown-based Morning Call said the literature's claims were "not supported by the facts."
The redrawn 7th district is one of several Pennsylvania House seats that Democrats hope to flip this year. The party benefits from the retirement of moderate Republican Rep. Charlie Dent, who has represented much of the Lehigh Valley district since 2005, and a state Supreme Court remapping and renumbering of Pennsylvania's congressional district lines in February.
Trump won Dent's old 15th district by 8 percentage points but the new 7th, which includes the Democratic-leaning city of Easton, would have voted for Hillary Clinton by 1 point.
In a previous election cycle, Wild would likely have been the most progressive Democrat in the race ― Edwards, who was backed by Sen. Bernie Sanders (I-Vt.) held that distinction this time. Wild, a longtime corporate litigation specialist, supports a $15 federal minimum wage, legalizing marijuana and a pathway to citizenship for undocumented immigrants. And she professes her commitment to the eventual adoption of single-payer health care, even as she emphasizes the more incremental step of fixing the Affordable Care Act.
Wild has vowed that passing tougher gun regulations, including an assault weapons ban, would be her top priority in Congress.
As a primary candidate, Wild showed an occasional flair for populist rhetoric.
"We've gotta fight for ordinary people, for families. I'm not here fighting for the billionaire class. Frankly, they don't need our help," Wild said at a candidate forum in Fogelsville.
At the same time, she highlighted a penchant for bipartisan deal-making that might prove useful in the general election.
"A big part of my skill set is negotiation," she told HuffPost. "Those are the kinds of skills that we need in Washington. We need people who negotiate, who reach across the aisle."
Unlike some Democrats running in swing districts, Wild has so far declined to run as an opponent of the potential speakership of House Democratic leader Nancy Pelosi of California.
She took issue with the premise of a question about Pelosi, claiming it had "a lot of inherent sexism" in it.
"If any other political official had done what she has done, but had been male, that question would not constantly be coming up," Wild said.
Still, she stopped short of pledging to back Pelosi for the speaker's post should Democrats win the House majority, saying she would wait to decide based on the available candidates.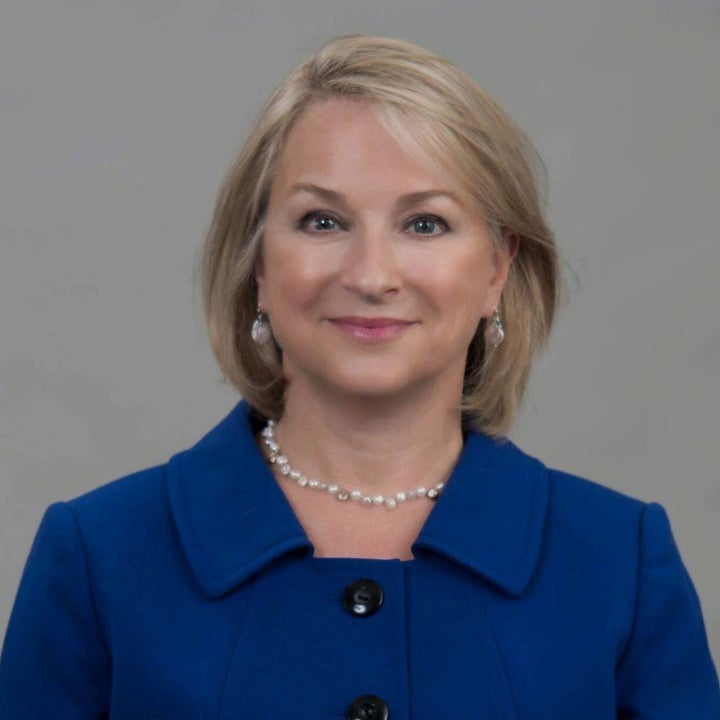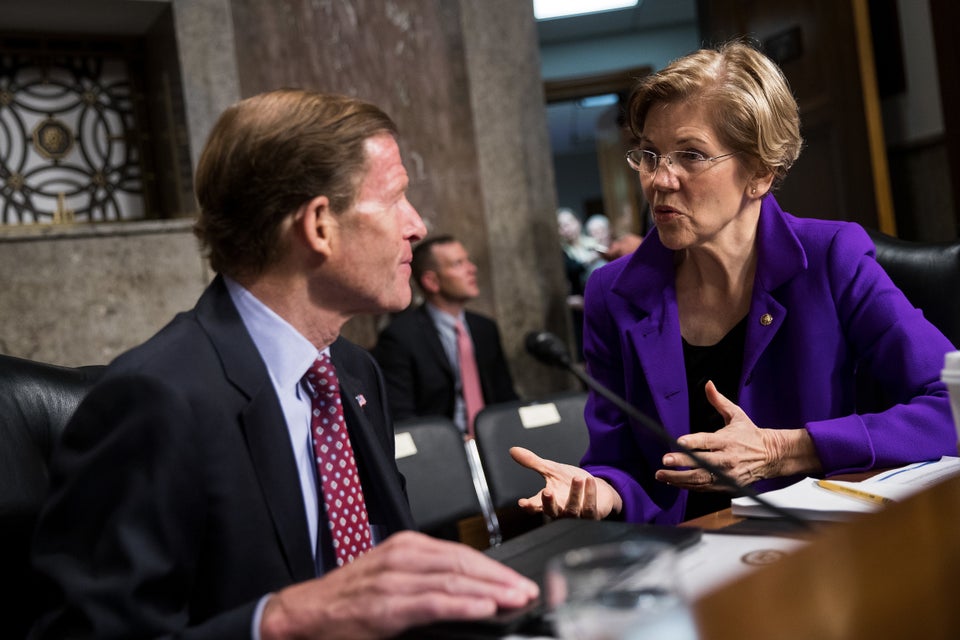 2017 Scenes From Congress & Capitol Hill
Popular in the Community