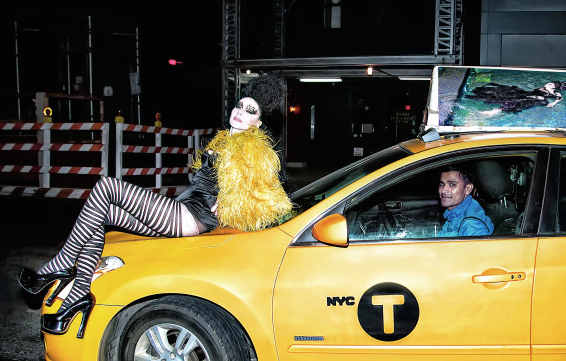 When it comes to nightlife, there really is nowhere in the world like New York City.
Few places can support and finance the lives and livelihoods of a whole community of artists working in that space -- literally, figuratively, creatively, and in many other ways that intersect with it and are encapsulated by it.
And for the better part of four decades, Swiss-born Susanne Bartsch has served as the reigning queen of this scene.
Huffington Post Queer Voices profiled Susanne Bartsch as the final installment of our 30-part series "After Dark: NYC Nightlife Today And Days Past" in 2014. Then, Bartsch reflected on her rise in the club scene after opening a small boutique in SoHo in the 1970s, her activist work for HIV/AIDS through the Love Ball and her matriarchal role for a continually-revolving door of young artists and creatives.
"It's one of those magical stories, really," Bartsch told The Huffington Post. "I'm not out there planning and thinking I should have a documentary."
It all started after directing duo Anthony&Alex premiered a short fashion film at Bartsch's weekly summer party On Top -- literally on the roof of The Standard Hotel's Le Bain -- in 2015. "I really liked it," Bartsch elaborated. "It looked sort of different – Warhol now but then but not Warhol."
The short film premiered just as Bartsch was preparing to showcase decades worth of fashion and looks via an exhibit, "Fashion Underground: The World of Susanne Bartsch" at the The Museum at FIT. She invited Anthony&Alex to view the show in the hopes of documenting the experience, but their vision shifted the project into a full-length documentary about the life and legacy of Bartsch called "@Bartschland."
"After we started following her around and attending her events, we started to become aware of an art community that doesn't get the right kind of attention at all," Anthony&Alex told The Huffington Post. "So many people who attend her events are artists whose medium is their own body and look. They're really incredible people. Everyone is expressing themselves, and Susanne is giving them a place and platform to be seen. She's practically a museum curator, and the people who attend her events are artists using the club as a gallery. Susanne enables so many people to express and be themselves, when it feels like society as a whole tries to squash anyone that fits outside 'the norm.'"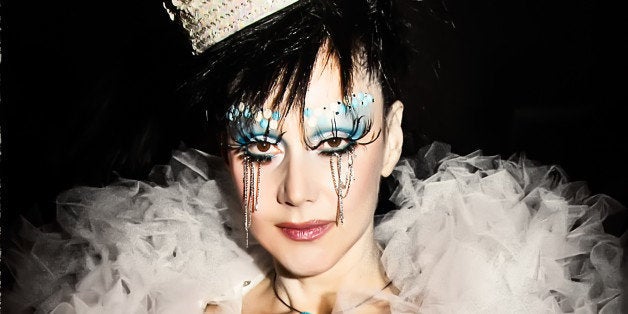 At the end of the day, in the words of Bartsch herself, "@Bartschland" is about "the world behind the woman."
"It's a New York story as much as a story of life," Bartsch continued. "You know, I travel around the world with what I do. And the message is really about, 'what's the norm?' The norm is be who you want to be. Don't be afraid of who you want to be, you can be anything you want to be. You just have to have faith in what you feel and go for it."
Want to read more about Susanne Bartsch and NYC nightlife? Head here to check out her profile in "After Dark."
REAL LIFE. REAL NEWS. REAL VOICES.
Help us tell more of the stories that matter from voices that too often remain unheard.