Our jaws absolutely dropped when we discovered Swedish Sandwich Cakes a few months ago. So just try to imagine how our faces looked when we stumbled upon Sushi Cakes.
Now, we're not talking about cakes that look like sushi. Like its Swedish cousin, the sushi cake (also called decochirashi and decozushi) is an intricately layered, meticulously decorated savory cake, made of rice, fish and vegetables.
We don't want to act crazy, but maybe we'll ask for these for our birthdays for the rest of time? Have you ever had a sushi cake? We want to know all about it in the comments.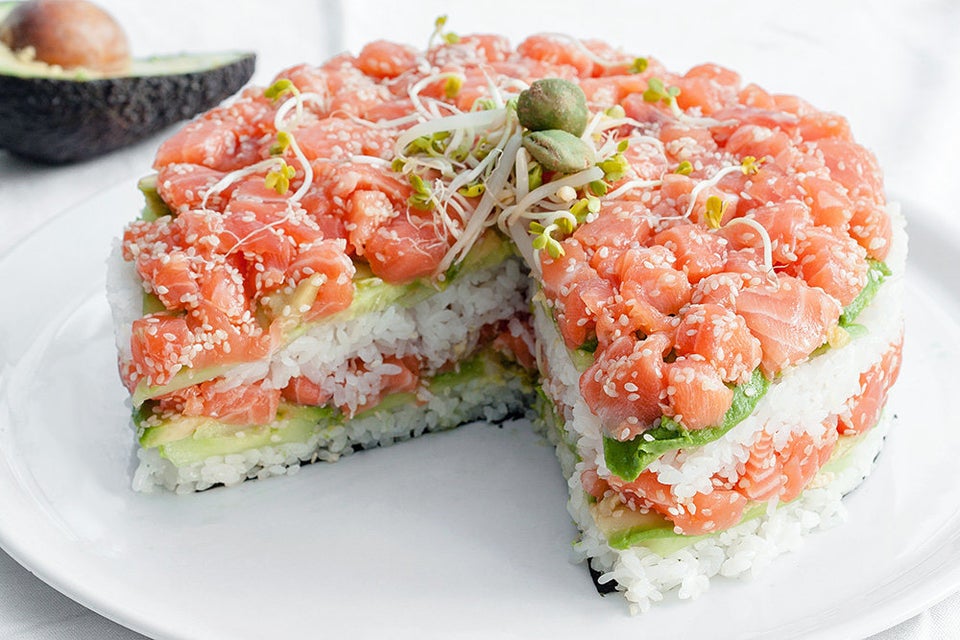 Sushi Cakes
Popular in the Community