Carpenter isn't your traditional itamae -- she's half Japanese, half Cajun and a woman working in a male-dominated field -- but she's certainly carved out a place for herself.
Carpenter claims to be the inventor of the not-so-authentic caterpillar roll, an eel and cucumber-stuffed roll topped with avocado that's now ubiquitous in sushi restaurants across American and beyond. But, as Carpenter makes clear in her AMA, she has a great respect for tradition. Below, some of Carpenter's pearls of wisdom.
On how to tell good sushi bars from bad ones:
A lot of people tend to think that if a sushi bar is really busy, it's good. That's not always true. ... It boils down to one thing. Is the chef putting his/her name on the line? If a restaurant is promoting their rolls more than they are promoting their chef, you should be hesitant.
[I] have to pay the rent. I try to offer something for everyone, for varying levels and preferences. I personally don't like it, but [salmon and cream cheese] is a best-selling roll. There is place for the Philly Roll. I met the Master Itamae that invented this roll, and he is the much more traditional than I am. But he understood his audience and it took me a while to understand my audience.
On being a woman in a male-dominated field:
Everyone gets treated like crap, but some went out of their way to make my experience miserable. I never in my wildest dreams imagined what would happen last year: A chauvinist chef that I once with, who hit me twice, actually applied for a job at ZEN. My revenge fantasy from 20+ years ago came true, but I didn't feel good. I felt sorry for him.
On the myth that hand temperature affects the taste of the sushi:
Some studies have shown that women's hands are colder. Male-dominated Japanese society perpetuated that. It makes no difference.
Itamaes are naturally ego-maniacs. In Japans, being an Itamae is the best chef you can possibly be. It has ranking and draws a lot of respect. It is because the training process is so rigorous and takes 8 years. That's 8 years of very bad treatment. Once you make it, you have a (false?) sense of superiority. So you get grumpy at stupid people, stupid questions or stupid requests.
Read the rest of Carpenter's AMA here.
Before You Go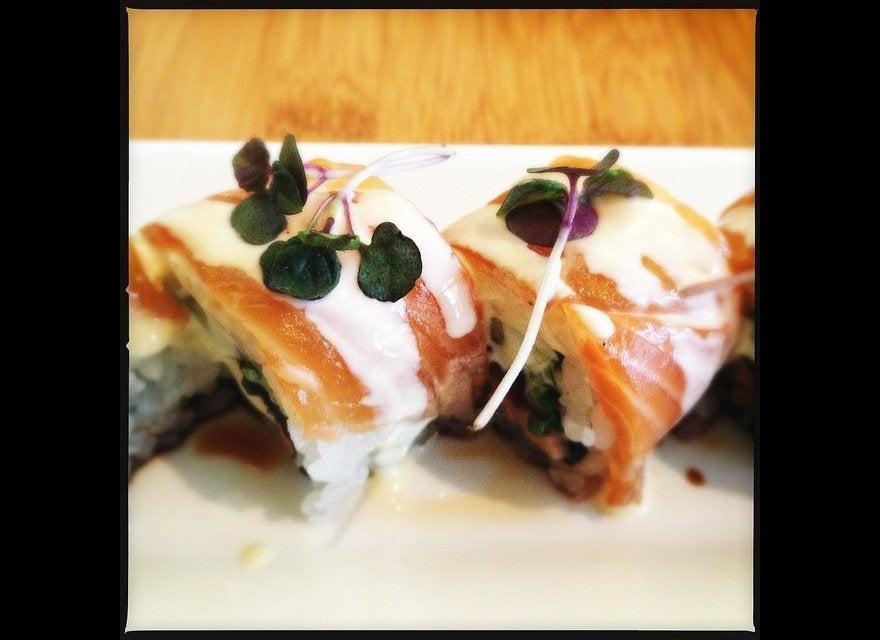 New Sushi Restaurants