After experiencing sushirritos, we thought we'd seen the height of sushi innovation.
Tucked inside pre-made, totally edible dried seaweed wrappers, sushi cupcakes are the latest trend coming out of Japan and the bite-size balls of deliciousness don't disappoint.
Sushi cupcakes start with temari sushi, which is made with a molded ball of rice underneath artfully arranged fish (or other toppings of your choice). The sushi's shape and colorful accoutrements resemble the traditional Japanese embroidered balls called temari, hence the name.
With a little patience and precision, sushi cupcakes are pretty straightforward to make.
After you've prepared your sushi rice and wasabi, place a bite-size piece of fish (or whatever you've chosen) on a sheet of plastic wrap. Add a dab of wasabi, top it with a small scoop of sushi rice, and wrap the plastic wrap around it to create a ball. Unwrap it and plop your little creation in a seaweed cup.
If you're looking to really wow, the video above also shows how to make soy sauce foam to add on top -- it's a combination of water, gelatin, soy sauce, and a whole lot of hand-mixer action. But a simple garnish like green onion will also do the trick.
If you need us, we'll be in the kitchen eating these in scores.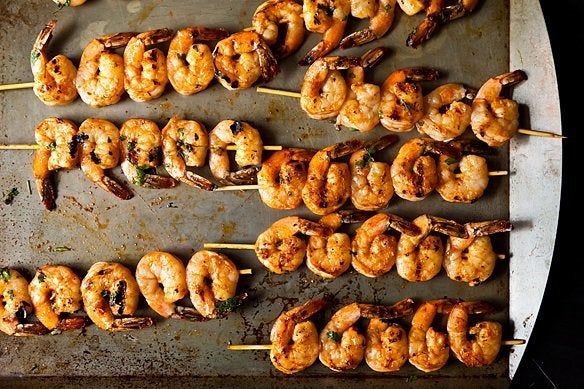 Seafood Recipes For Beginners