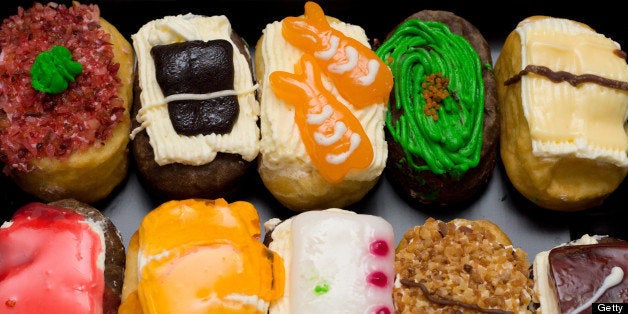 A Japanese Twitter user who was visiting Thailand spotted the odd item and posted a photo of the "SushiDo" treat Tuesday, prompting thousands to share the tweet. Thankfully, it appears sushi donut maker Mister Donut did not take the name literally. (No raw fish!)
Oddly, Japanese franchise Mister Donut is not the only donut-maker to come up with the idea. As FoodBeast notes, Psycho Donuts also features a bento box-style platter of sushi donuts. The California-based shop is known for its creative donuts that take on the appearance of other typically non-dessert foods from pizza to French fries.
Watch Mister Donuts' ad for its sushi donuts below.
Before You Go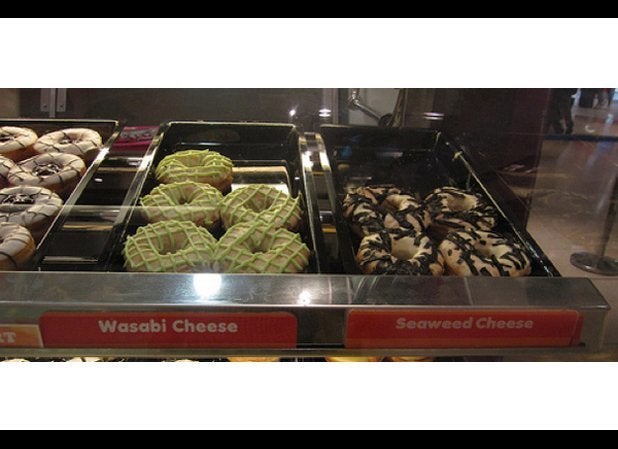 Wild Dunkin' Donuts Flavors