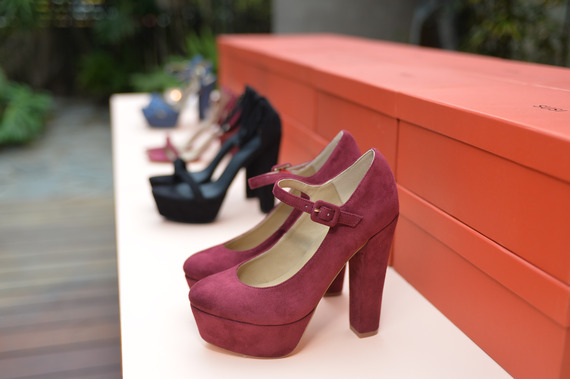 Within the glass walls of architect David Hertz's iconic Californication House, designer Bianca Moran held an intimate dinner earlier this week to celebrate the launch of her new vegan footwear brand, Susi Studio. Recognized for its sustainable design and environmental awareness, the house was a fitting venue to present Susi Studio's first collection, which is itself committed to promoting conscious living. The line's mindful designs are produced from vegan materials like canvas, denim, hemp, and faux leather.
"A woman should never have to compromise her values for fashion," Moran said. "Susi is all about cute and conscious consumerism."
The Summer 2016 collection includes platform heels, t-strap flats and lace-up loafers that call to mind the fun, feminine looks that defined the 1960s. "I was drawn to the surface innocence of that period," Moran said.
In addition to its commitment to promoting responsible fashion, Susi Studio also endeavors to empower women on their personal paths toward success. The company is women-owned and managed through and through. Several of its shoes are even named after women Moran admires, such as the "Hey Simone" block-heeled sandal, which is named after French philosopher and feminist Simone de Beauvoir.
The brand plans to announce upcoming artist collaborations and partnerships soon, as well as a video campaign featuring women entrepreneurs like Moran who are taking steps to fulfill their passions.
In the meantime, Susi Studio will be releasing new product on its website on a seasonal basis to supplement its signature collection.
Photo credit: Stefanie Keenan