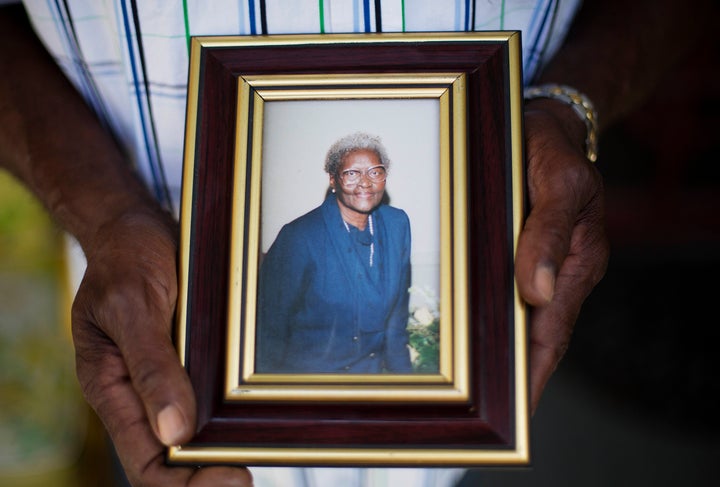 That one piece of information reminded me of the violence historically inflicted upon black women by white men and the way we tend to bear so much pain, sometimes just because we're black women at Bible study on the wrong night.
I don't know if you heard him say this, but Roof justified his misdeeds by telling your nephew, "You are raping our women and taking over the world." He upheld white women's bodies as superior to justify your slaughter.
Later Roof would laugh as he confessed to shooting you and the others. "Somebody had to do it," Roof told police officers, adding that "black people are killing white people every day .... What I did is so minuscule compared to what they do to white people every day."
"Our people are superior," he said. "That's just the fact."
Miss Susie, it's as though Jim Crow found a way to catch up to you even though your black first lady strolls the halls of a home built by her ancestors but not meant for their descendants.
I didn't know you, but you remind me of my great-grandmother. She, like you, was a God-fearing, church-loving woman, and she couldn't really say "no" to anything herself. Your fluffy gray curls were similar to hers, and her skin was a beautiful dark brown-red like yours. My great-grandmother and you were both Church Mothers, older women who have demonstrated their strong faith and now help guide the rest of the congregation down the right path.
I imagine you remind a lot of black people of their grandmothers, these larger-than-life women who take on everyone's pain and somehow manage to bring us so much joy.
That's one reason why it hurt so damn bad when you were listed as a victim in the church massacre. When it was revealed that that white supremacist pumped 11 shots into you, I remembered how I felt on June 17, 2015. I relived that anger, that pain and that feeling of being so small in the face of such audacious hatred.
It's a feeling I'll never forget, just like I'll never forget you, Miss Susie ― or any of the black women like I imagine you were.
A black kid still reeling from the fact that you could have been my grandmother.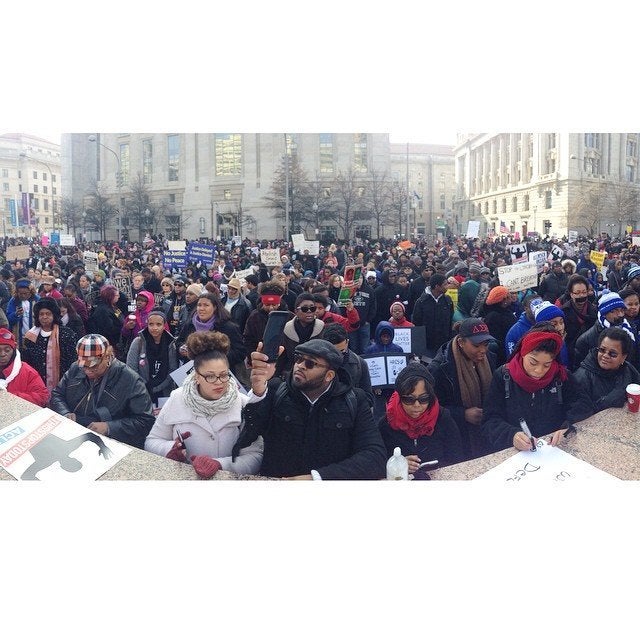 Powerful Black Lives Matter March In Washington
Popular in the Community