The Arizona man who died in a Scottsdale motel standoff after being named a person of interest in a string of killings was identified by police Monday and is considered a suspect in two additional slayings.
"His name is Dwight Lamon Jones," Scottsdale Assistant Police Chief Rich Slavin said at a news conference. "He's a male, 56 years old [and] he's deceased."
According to Slavin, authorities believe Jones is connected to the recent killings of a forensic psychiatrist, two paralegals and a therapist. He had also been named as a suspect in two other homicides, but police are not releasing the names of the victims until relatives are notified.
Slavin said investigators believe Jones targeted individuals connected to a bitter divorce and custody case that dates back to 2009. The divorce was finalized in 2001, but disputes over alimony and child custody were ongoing, according to police.
"We started to see that Mr. Jones was visiting them in an effort to right some wrongs," Slavin said.
Court records obtained by HuffPost show Jones has a prior criminal record that included a 2009 arrest for assault, intimidation and disorderly conduct. The first two charges were withdrawn when Jones pleaded guilty to disorderly conduct.
Jones opened fire on law enforcement officers early Monday after they surrounded an Extended Stay America hotel he was staying at in Scottsdale, police said. Authorities did not return fire. After evacuating adjacent rooms, they gassed the room and then sent in a robot equipped with a streaming video camera. 
With the aid of the robot, it was determined Jones had died by suicide, police said. No other injuries were reported at the hotel. Police credit a tip with leading them to Jones.
"The last 96 hours I believe reflect one individual's actions that are the worst of humanity," Scottsdale Police Chief Alan G. Rodbell said at the press conference. "The conclusion likely saved lives."
It's believed the killing spree began at a Scottsdale business on Thursday, with the shooting death of Dr. Steven Pitt, a 59-year-old forensic psychiatrist. Authorities say Pitt had conducted a court-ordered psychiatric evaluation of Jones nearly a decade ago.
On Friday, paralegals Veleria Sharp, 48, and Laura Anderson, 49, were shot and killed at a law office in Old Town Scottsdale. Sharp ran from the building, but collapsed in the street. She was pronounced dead at a hospital. When police entered the office, they discovered Anderson's body. She was pronounced dead at the scene.
According to Slavin, the divorce attorney for Jones' wife works at the office but was not there when the shootings took place.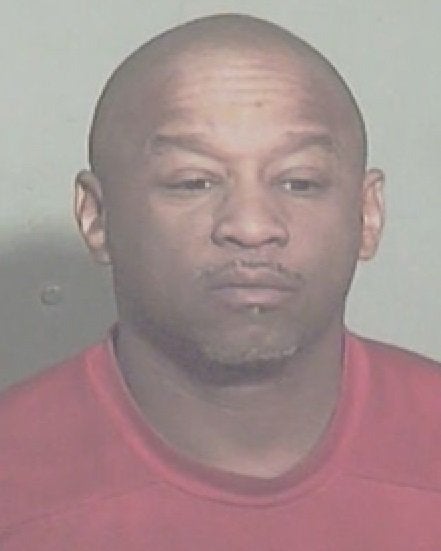 On Saturday, 72-year-old Marshall Levine, a counselor and life coach, was found shot dead in his Scottsdale office. Levine, according to police, was in the wrong place at the wrong time. Investigators believe Jones intended to target a therapist who previously worked in the building and had been treating Jones' son.
"Ballistic evidence did confirm the victims were killed using the same weapon," Slavin said of the homicides. "It was his DNA on those shell casings. We knew that he was our suspect and murderer."
On June 3, police found two more bodies inside a Fountain Hills residence. Slavin said investigators believe Jones was "in the area" of that residence. A .22-caliber handgun Jones allegedly dumped in a trashcan has been connected to one of those slayings, police said.
"The scene is active right now," Slavin said. "We're still there collecting and processing evidence ― taking time to "give these victims and families the justice that they deserve." 
BEFORE YOU GO
PHOTO GALLERY
Infamous Serial Killers