A man charged with the murder of college student Blaze Bernstein is an avowed neo-Nazi who trained with an extremist group, ProPublica reported, citing sources with knowledge of his activities.
Samuel Woodward, 20, is accused of stabbing 19-year-old Bernstein more than 20 times on Jan. 3. Bernstein, who was Jewish, openly gay and had attended high school with Woodward, was found buried in Lake Forest, California, more than a week later.
Woodward, who has not entered a plea and is scheduled to be arraigned Friday, has told investigators that Bernstein tried to kiss him on the night he went missing. Woodward told investigators that he pushed Bernstein away and wanted to call him a "faggot."
Woodward was a member of the hate group Atomwaffen Division, according to three people with knowledge of the suspect's past who spoke to ProPublica. One of those three people is identified as a former Atomwaffen Division member.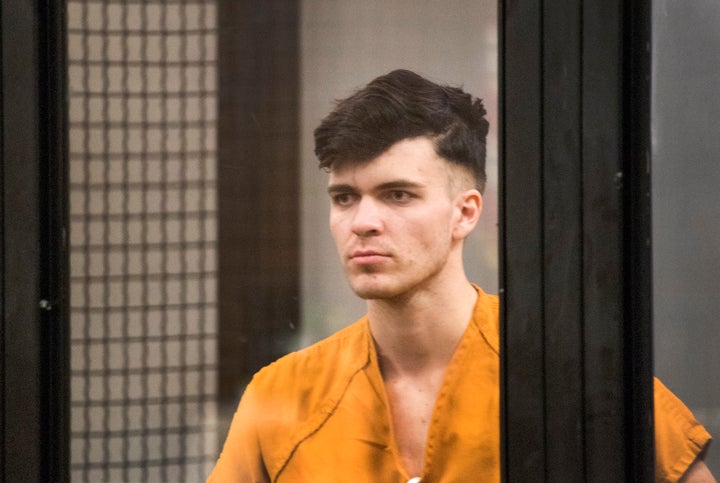 The Atomwaffen Division website spews hatred against people who are Jewish, gay and black, and condemns so-called "race traitors."
Members attend white supremacist rallies and events, and "have been linked to violent crimes including murder and alleged plots to attack civilians, nuclear facilities and synagogues," according to the Anti-Defamation League. They also participate in "hate camps" that involve attending military-style training exercises, the ADL says.
The former Atomwaffen Division member told ProPublica that Woodward joined the organization in early 2016 and traveled to Texas to attend meetings and attend a three-day training camp.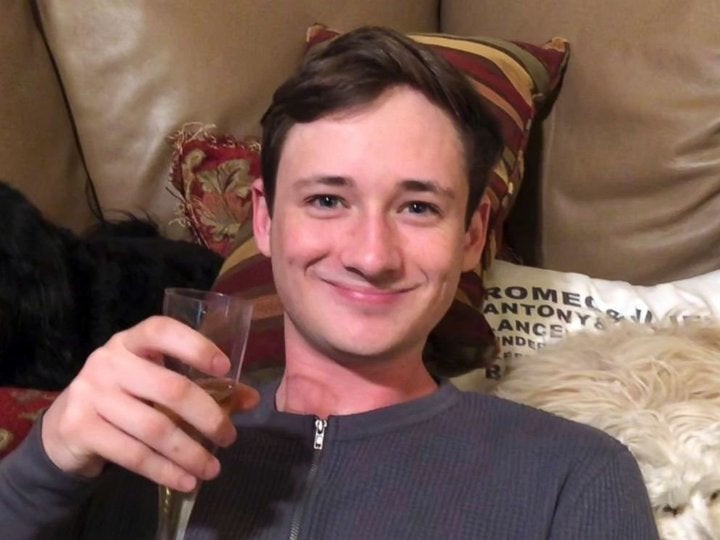 ProPublica reported that it had reviewed photos of Woodward at one such meeting. One of the photos reportedly shows him and others making Nazi salutes while wearing skull masks; another photo shows Woodward without a mask.
An attorney for Woodward did not immediately respond to a request for comment.
Authorities previously said they are investigating Bernstein's death as a possible hate crime. Various news outlets have reported on social media accounts that appear to belong to Woodward and are said to feature hate-filled comments and pro-white nationalist beliefs.
Earlier this month, the New York Post reported that one since-deleted social media account, which sources said belonged to Woodward, contained a number of disturbing images and racist comments. One photo posted on the website iFunny reportedly showed Woodward pretending to crush someone's skull by stomping on the back of their head, resembling a violent scene from the movie "American History X," which stars Edward Norton as a neo-Nazi.
Another online post, reportedly made by Woodward and reviewed by CBS Los Angeles, described the Confederate flag as a symbol of Southern pride and not one of hate. 
Woodward could face 26 years to life in prison if convicted.
REAL LIFE. REAL NEWS. REAL VOICES.
Help us tell more of the stories that matter from voices that too often remain unheard.