The suspect in the slaying of Mollie Tibbetts made his first appearance since confessing to the abduction of the 20-year-old college student.
An emotionless Cristhian Bahena Rivera, whom law enforcement described as an undocumented immigrant from Mexico, appeared before a Poweshiek County judge in Montezuma, Iowa, on Wednesday afternoon. Wearing a black-and-white-striped jumpsuit, the 24-year-old said he understood the charges against him, which included first-degree murder related to Tibbetts' death.
During the brief hearing, Rivera's defense attorney, Allan Richards, asked Judge Diane Crookham-Johnson to bar the media from court proceedings.
"The coverage out there is all leaning one way … that this young man, Cristhian, is guilty," Richards said in arguing his client is "entitled to a presumption of innocence."
Crookham-Johnson denied the request, saying Rivera's "right to a fair trial is not prejudiced," so far as his initial court appearance.
The judge also denied a request from Richards to set a low bail for Rivera. The defense attorney said Rivera was a minor when he entered the country, has a "seventh- or eighth-grade education" and has no prior criminal record.
Crookham-Johnson ordered Rivera held in lieu of $5 million bond until his arraignment, which the judge scheduled for Aug. 31.
Prior to concluding the hearing, Crookham-Johnson told Rivera he faces a life sentence if he is ultimately convicted of first-degree murder. Iowa does not have a death penalty.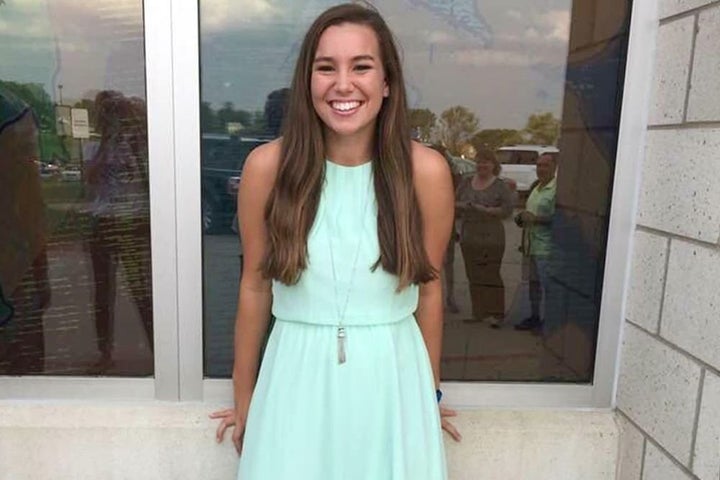 Tibbetts, a sophomore majoring in psychology at the University of Iowa, was found dead early Tuesday. Her body was hidden under cornstalks in a rural Poweshiek County cornfield outside the town of Guernsey, police said. The young woman had been missing since July 18, when she went jogging in Brooklyn, a rural town of about 1,400 people located about 70 miles northeast of Des Moines.
Authorities said they retrieved Tibbetts' body after interviewing Rivera. He was taken into custody early Tuesday and held on a federal immigration detainer. He's since been charged with first-degree murder.
Rivera has admitted to abducting Tibbetts, according to Rick Rahn, of the Iowa Division of Criminal Investigation. Rahn said a vehicle driven by Rivera was seen on surveillance video in the Brooklyn area on the day Tibbetts disappeared. When questioned by police, Rivera not only confessed to being involved with Tibbetts' disappearance but also led investigators to her body, according to Rahn.
"Rivera admitted to making contact with a female running in Brooklyn and that he pursued her in his vehicle in an area east of Brooklyn, Poweshiek County, Iowa," the investigative document reads. "Defendant Rivera stated he parked the vehicle, got out and was running behind her and alongside of her. Rivera stated she grabbed her phone and said, 'I'm gonna call the police.' Rivera said he then panicked and got mad."
Rivera, according to the affidavit, told investigators he "blocked" out what happened after that and the next thing he remembers is sitting in his vehicle at an intersection.
"He noticed there was an ear piece from headphones in his lap and that is how he realized he put her in the trunk," the affidavit states. "He went to get her out of the trunk and he noticed blood on the side of her head. … Rivera further described during the interview that he dragged Tibbetts on foot from his vehicle to a secluded location in a cornfield."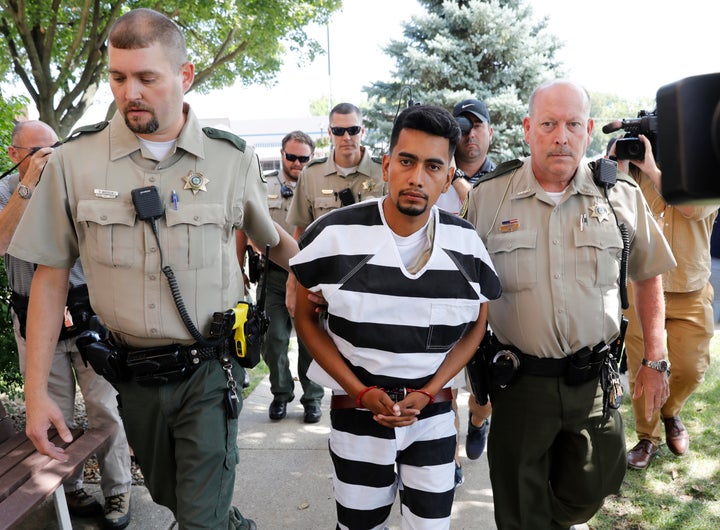 Rahn told reporters Tuesday it's unclear why Rivera killed Tibbetts.
"I can't really speak to you about the motive," Rahn said. "I can just tell you it seems that he followed her and seemed to be drawn to her on that particular day and for whatever reason, he chose to abduct her."
A cause of death for Tibbetts remains unclear. An autopsy is scheduled Wednesday by the state medical examiner. However, authorities said it could take up to six weeks to receive the final results.
Authorities said the U.S. Department of Homeland Security told them Rivera was in the country without proper legal documentation, even though he's lived in the Brooklyn area for four to seven years.
President Donald Trump referred to Rivera during a Tuesday night rally in Charleston, West Virginia.
"You heard about today with the illegal alien coming in very sadly from Mexico and you saw what happened to that incredibly beautiful young woman," Trump told the crowd. "Should have never happened. Illegally in our country. We've had a huge impact, but the laws are so bad, the immigration laws are such a disgrace. We're getting it changed but we have to get more Republicans."
According to the Des Moines Register, Rivera worked for Yarrabee Farms, an Iowa farm owned by the brother of local Republican leader Craig Lang.
In a statement, the farm said Rivera was an "employee in good standing" who was "vetted through the government's E-Verify" system.
"Yarrabee Farms follows all laws related to verifying employees are legal to work in the United States, and we regularly seek outside counsel to ensure we stay up-to-date on employment law matters," the statement reads. "We keep records on all employees and have shared that information with authorities."
A vigil for Tibbetts will be held at 7 p.m Central time at the west end of Hubbard Park in Iowa City. Her parents released a brief statement on Wednesday, offering thanks for support they've received and requesting privacy as they grieve the loss of their daughter.
"Our hearts are broken," the statement reads, in part. "We know many of you will join us as we continue to carry Mollie in our hearts forever. At this time, our family asks that we be allowed the time to process our devastating loss and share our grief in private."
Before You Go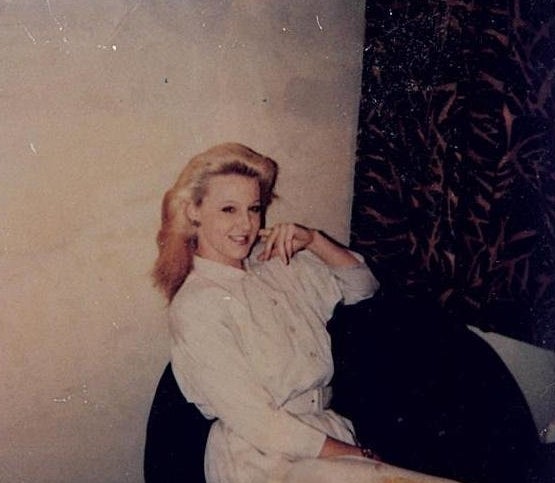 Cold Cases
Popular in the Community