A Pennsylvania man in jail on burglary charges is now accused of using a human brain to get high.
Joshua Long, 26, was charged Friday with abuse of a corpse after his aunt found the brain underneath the front porch of a vacant trailer in Penn Township, according to Fox43.com.
The trailer is the former home of Robby Zoller and Angela Micklo, two robbery suspects currently wanted by police. Micklo is Long's aunt.
Police said the brain was found last month. A family member subsequently contacted Long at Cumberland County Prison to find out why there was a brain in a Walmart bag at the house.
Police claim Long and his smoking buddy had given the brain the nickname of "Freddy."
Cumberland County coroner Charley Hall believes "Freddy" is probably a stolen teaching specimen, according to PennLive.com.
Long is currently being held in Cumberland County Prison being in lieu of $100,000 bail for his alleged role in a string of burglaries.
Smoking "wet" marijuana is an emerging trend according to the DEA. Users soak joints in embalming fluid before drying them to get an added hallucinogenic effect. These joints are extremely carcinogenic and can cause long-term health problems, including brain damage.
Related
Before You Go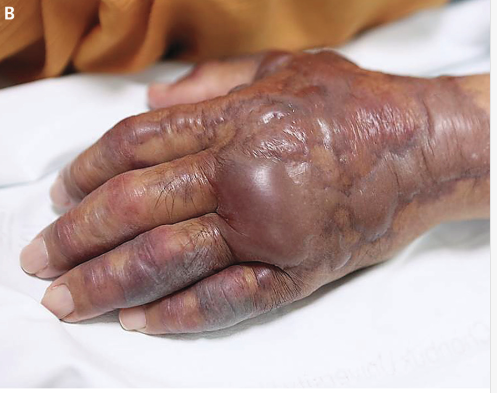 Wild X-Rays And Medical Photos
Popular in the Community