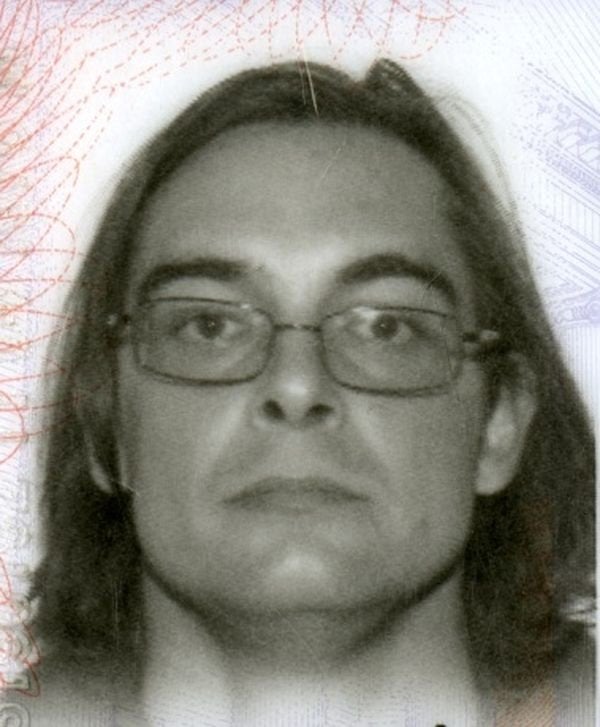 A gunfight between an Alaska police officer and a pedestrian who suddenly opened fire may have stopped a serial killer dead in his tracks.
According to Anchorage police, Officer Arn Salao was responding to a theft complaint early Saturday when he spotted 40-year-old James Dale Ritchie walking down a city street. When Salao pulled up next to Ritchie to ask if he had seen the crime, Ritchie ignored the question and continued walking, prompting the officer to ask again over the public-address loudspeaker in his patrol car. It was at that moment, police said, that Ritchie turned and opened fire on the officer, hitting him at least four times.
Salao "immediately returned gunfire and physically fought off his assailant," Anchorage Chief Chris Tolley said at a Tuesday press conference. "At the same time, as this is occurring, a second officer who's in the area rolled up on the incident and Sgt. Marc Patzke of our K9 Unit charged and returned fire. ... Together they were able to stop this individual."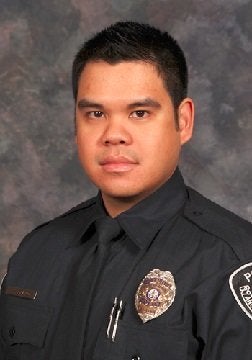 Ritchie was killed in the hail of police bullets and was pronounced dead at the scene. Authorities have not revealed how many times he was shot. Salao is recovering at an area hospital from his wounds, police said.
Police said they knew no reason why Ritchie opened fire.
The burst of violence turned out to be just the beginning. Ballistics tests on the Colt Python .357 Magnum revolver police said Ritchie brandished unraveled a trail of death that has terrorized Alaska's largest city. 
The revolver, Tolley said, "was the same gun used in five other homicides here in Anchorage in 2016."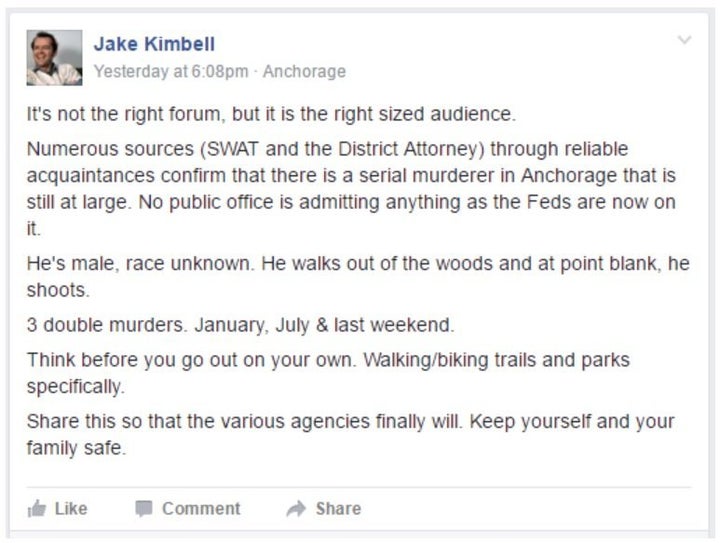 "You put all those things together, and it becomes pretty alarming and shocking," Teresa Arnold told Anchorage's KTVA 11 News prior to Saturday's shooting. 
According to Alaska Dispatch News, Ritchie had two siblings and was a 1994 graduate of East Anchorage High School, where he was a standout athlete.
"He was a happy, positive person in high school. It's shocking to me," former classmate Mao Tosi told the newspaper.
Ritchie reportedly had prior arrests for drugs and burglary. Online records indicate he lived in West Virginia for an unknown period before returning to Alaska earlier this year.
Authorities haven't said whether Ritchie knew any of the people killed with the gun he wielded. While a motive may have died with the suspect, police said the chance encounter on Saturday may have saved countless lives.
"This murderer, it's the worst possible thing," Tolley said. "Because of the heroic actions of these Anchorage police officers, they have made sure that this individual will not hurt any one of you or any one of the citizens in Anchorage."  
Police said they linked two of three recent double homicides to Ritchie's handgun. Those victims have been identified as Jason Netter Sr., Brianna Foisy, Bryant De Husson and Kevin Schuyler Turner.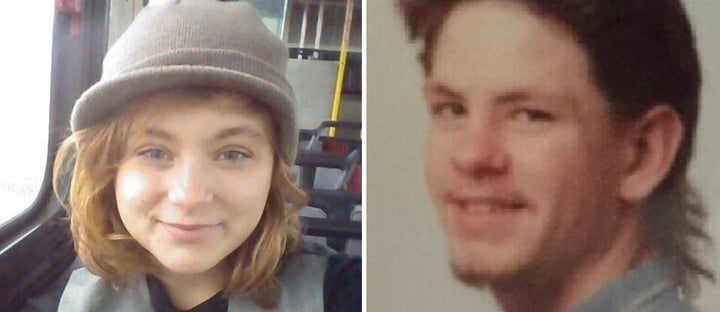 The bodies of Netter, 41 and Foisy, 20, were found along Ship Creek Trail on July 3. Netter, a father of two, had an extensive criminal history that included a felony conviction for drugs, according to Alaska Dispatch News. Foisy was reportedly homeless. Friends told Anchorage's KTUU‑TV that she battled drug addiction.
"She just wasn't on the right path," Dani Elle-Ponte told the news station. "Kids these days are doing things they shouldn't be doing, and there's a lot of problems with that out here. For a while there, I think she just felt a little hopeless but I know she was trying."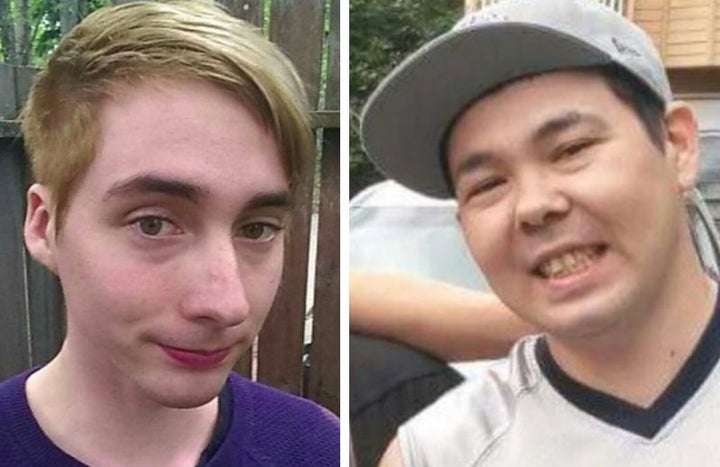 Turner, 34 and Dehusson, 25, were found dead on Aug. 28, near a bike path in the Valley of the Moon Park. DeHusson, a well-known figure in local environmental and social activism circles, reportedly identified as non-binary or "two-spirit" gender.
Turner's brother, Billy Turner, wrote online that his brother "had a mental illness that did not hold him back from having a fun and a loving life full of friends and family."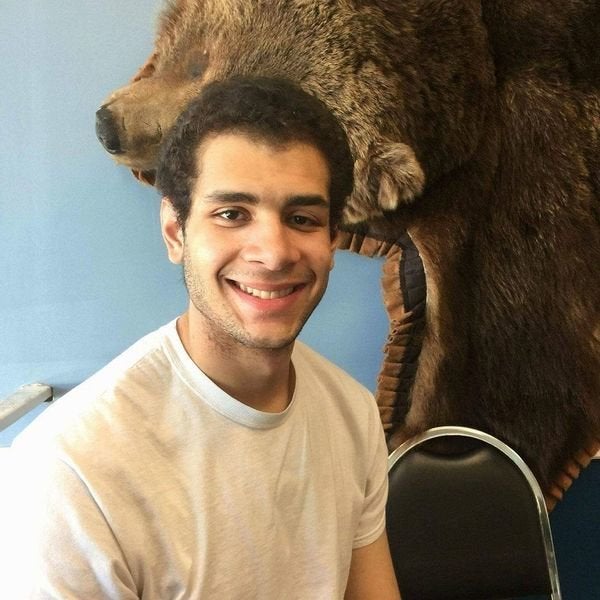 The July 29 slaying of Treyveonkindell Thompson, which police said also was linked to Ritchie's gun, did not share the same characteristics as the others. Thompson, 21, was shot multiple times and his body was found alone on the side of a residential street.
A lifelong resident of Anchorage, Thompson was reportedly in the process of joining the U.S. Army.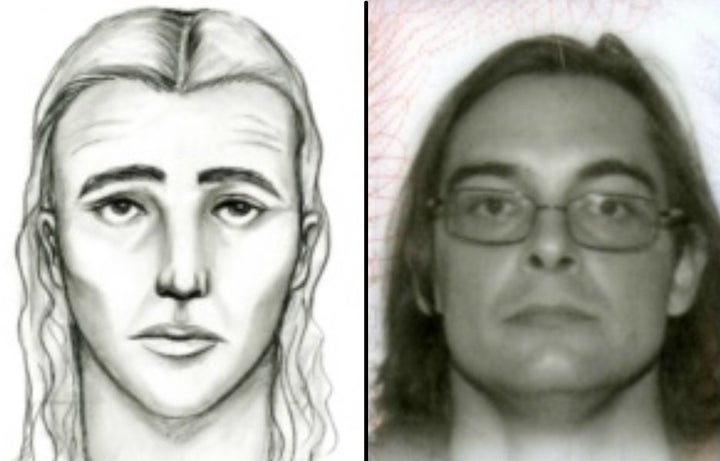 Investigators released a photograph of Thompson's missing bicycle and a sketch of the suspect. The suspect, police said, was roughly 6 foot 3 and wore a camouflage jacket.  The FBI, which has been assisting in the homicide investigations, offered a $10,000 reward in Thompson's killing.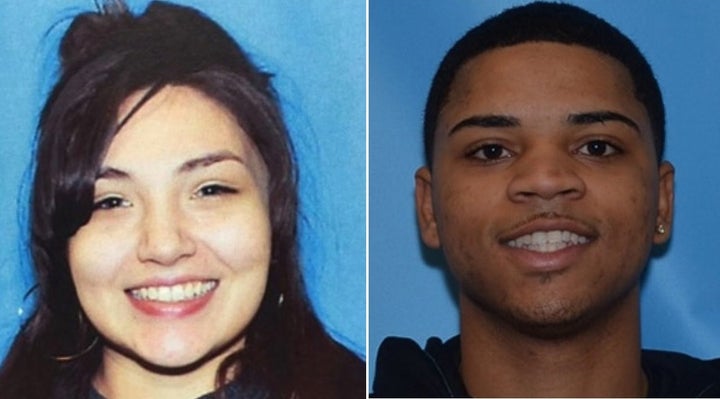 Investigators have not linked Ritchie to a third double-homicide that occurred in Anchorage. That case landed in the laps of detectives on Jan. 28, when a dog walker found the body of 19-year-old Selena Annette Mullenax at Point Woronzof, a scenic Anchorage overlook surrounded by a bike trail. Authorities searching the area discovered a second victim, 20-year-old Foriegnne "Onie" Aubert-Morissette, who died after transport to a hospital.
Morissette, according to his Facebook page, attended Madison West High School in Wisconsin. Mullenax reportedly has five siblings and was the mother of a 2-year-old child.
Those two homicides remain unsolved.
REAL LIFE. REAL NEWS. REAL VOICES.
Help us tell more of the stories that matter from voices that too often remain unheard.
BEFORE YOU GO
PHOTO GALLERY
Infamous Serial Killers