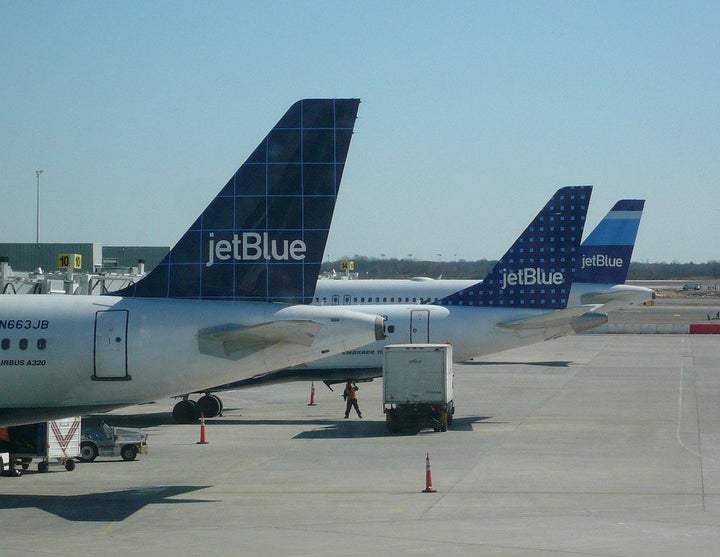 A JetBlue flight from Boston was canceled Tuesday morning after a suspicious powder was found on the plane.
The flight was set to leave Boston Logan airport at 6:40 a.m. Tuesday, bound for Fort Myers, Fla. But, before takeoff, a flight attendant found white powder in a tissue box, Massport spokesman Phil Orlandella told FOX 25 News.
The attendant notified authorities and was taken to a hospital as a precaution. The passengers, none of which were on the plane, were moved to another flight, reports CBS Boston.
Tests revealed the powder was not hazardous, but the jet has been quarantined for inspection.