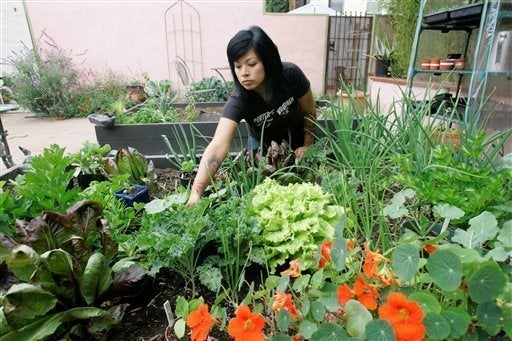 Where should we be looking for sustainable business change today? Perhaps it should not be toward the usual corporate suspects, many of which are slow to decide on even minor operational and product development shifts. The more compelling view may instead come from looking in the entrepreneurial direction.
I've been covering corporate sustainability for a while now, but, admittedly, my passion for it has waned. What most big companies can achieve in their attempts to change centuries old operational systems struggles to compare with the game-changing energy, ideas and commitment I've recently come across in the young entrepreneur community. The potential sustainability impact of what those in Seattle (my own city) and those of similarly innovative minds on many other college and university campuses across the nation/globe is what strikes me to the core of my ever-hopeful, change-through-business soul.
A week ago I spent a day with representatives of the Pacific Northwest's emerging generation of sustainability and socially-minded entrepreneurs, and it blew me away. To fully disclose, and though the thoughts I share here are my own, I participated in this event in my social media role for the University of Washington's Center for Innovation and Entrepreneurship, covering their Environmental Innovation Challenge (EIC). After being at this gathering, I realized that corporate sustainability likely has nothing better than the potential for paradigm shift that bubbles inside the men and women now attending our colleges and universities.
But, back to the actual event. As the 23 student teams made their two-minute pitches early on, it was all my Twitter-happy fingers could do to capture each of their cool ideas and smart thinking. And, I was not the only one impressed. Even the highly experienced Seattle-area entrepreneurs who judged the challenge seemed to have the same feeling as me, which was that our economy will do just fine -- as long as we identify, support and encourage this generation of student sustainability innovators. (Many also said something like "Darn, why wasn't I this smart when I was that age?")
A quick look at three of the winning innovations from this one event demonstrates why there is great sustainability promise in our next generation of entrepreneurial minds:
•An alternative to freeway "jersey barriers" made from something so often found lying shredded near them: old tires.
•Sustainable shelter-building materials packaged in an easy to transport barrel as an alternative to post-disaster relief transitional housing.
•A radical re-design of non-stick cookware surfaces that eliminates the coating altogether. (More on those innovations, including some video.)
Such incredible ideas might never have made it to prototype or professional business plan format were it not for an approach now starting to get more emphasis on campuses: multi-disciplinary collaboration. The various combinations of students developing these particular innovations, in fact, reflected a mix of undergraduate and graduates, and included engineering and science students working right alongside business majors. Creation at this level comes from true teamwork, and sustainability innovation demands collaboration like nothing else.
If I seem enthusiastic, it's because I've been so newly reminded of this and want to spread the word: Students are not some separate entity to be forgotten (until they graduate) in our struggling but sustainability-pursuing economy. Instead, these inspiring men and women are the beginning of a talent pipeline that is already changing our world.
Before our very eyes, sustainable innovation is turning the young and restless into the young and entrepreneurial. Here's hoping your company is paying attention.
Related
Popular in the Community