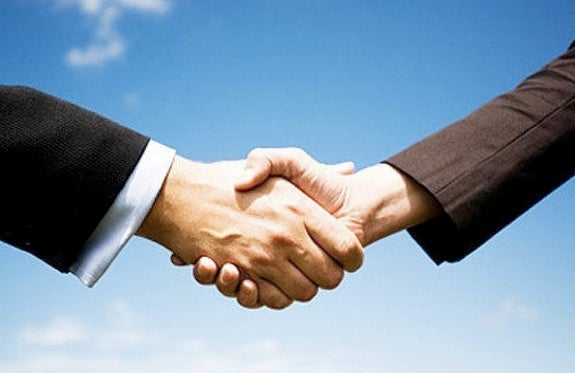 While the term "sustainability" is common parlance in some circles, there are still many who equate it first and foremost with saving the environment, rather than considering the business performance and health implications associated with it.
From a business perspective, the markets demonstrate that a smart way to increase business profitability is to be environmentally sustainable. A May 2012 Harvard Business School study shows that sustainable companies produced a return on investment that was about 32 percent greater than that of their non-sustainable peers. For more on sustainability and Wall Street, see the "Wall Street Goes Green" article on our company, Eco-Coach's, blog.
Sustainability is increasingly seen as a competitive advantage and a smart business move. Ernst & Young found that more than two-thirds of the Fortune Global 500 companies report on sustainability or corporate responsibility. Last week, I was at the Energy Star Building Partners Conference, and heard companies such as L'Oreal and Sears Holdings discuss the importance of energy efficiency and sustainability for their companies. Not to mention the inspirational keynote, given by one of our clients, Goodwill Industries International's CEO, Jim Gibbons. His focus was on sustainability as a journey, one that yields many benefits and lessons -- some expected, others unexpected.
If you are in an organization that believes that sustainability is anti-business, consider that those who support the free market believe in shareholder wealth maximization and in growing their business. Those organizations are taking sustainability on and making it a part of daily business practices. Therefore, you too, can use sustainability as a tool to further your organization's performance.
Whether you are a Republican, Democrat, Libertarian, or member of another party, these health risks affect you, your loved ones and your community. They also result in higher medical bills, increase the need for health care and drive up the economic cost to taxpayers.

Therefore, even if you think the environment is secondary, sustainability should be on your radar. That is, if you care about business growth and human health -- regardless of which candidate you are voting for in the upcoming presidential election!
Anca Novacovici is the founder and president of Eco-Coach, Inc., an environmental sustainability consulting firm in Washington, D.C. You may contact her at anca@eco-coach.com. To learn more about Anca, click here.
REAL LIFE. REAL NEWS. REAL VOICES.
Help us tell more of the stories that matter from voices that too often remain unheard.