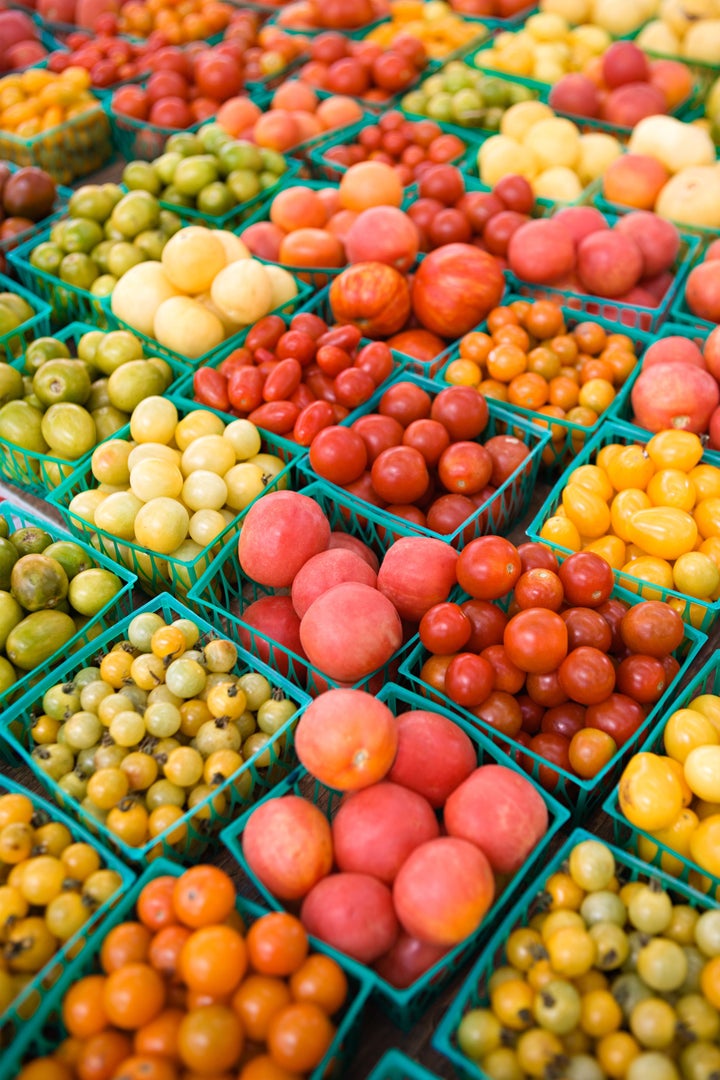 Move over, organic. You're soon to be old news. The latest buzz word sweeping the nation: sustainability. Soon, people everywhere will be lining up in droves at supermarket checkout lines with their carts full of sustainable cookies, sustainable soda, and sustainable TV dinners.
Wait, I think we're missing something here.
There is more to "organic" and "sustainable" than a label. Or at least there should be.  Herein lies the difference between form and substance that separates marketing label from authentic practice. And if we, as consumers who must support real organic and sustainable practices, don't take the personal responsibility for understanding what food sustainability -- and underlying sustainable agriculture from which it is derived -- really mean, then the label of sustainability is at the mercy of the marketing world, driven predominantly by larger profit margins. Then we will bombarded, yet again, with sustainable cupcakes and sustainable meal replacement bars.
But who are you? You're not a farmer. You've never even seen a farm.
Exactly. And that's why it's important for us, the majority, to understand what makes sustainability more than a buzz word. The future of food depends on the driving market forces of -- guess who -- us, the consumers. We need to know who to support with our precious dollars.
I am the prototypic urbanite. By 2030, the World Health Organization estimates that I will be among the 60 percent of Earth's human population living in a city, rather than "out there," where food is actually grown. It was merely the result of luck and sheer fate that I ate organic food for as long as I have. With a childhood consumed substantively by video games and fast food, it was selfishness that brought me to the world of organic. I cared only about me, myself, and my health. I had no idea that the term organic was rooted in agricultural practices were beneficial to the environment. The complexity of dietary choices did not stretch far beyond making sure my food had an "organic" label printed on it. My health depended on it. What does the environment have to do with organic? If I could save the environment one organic meal at a time, then sure, why not? But labels represent only marketing.
Sustainability is much more than a label can appropriately communicate. Sustainability is rooted in principles rather than simple how-to guides. How diverse is the farming operation? How much does this farm rely on chemical inputs from synthetic fertilizers? Was this livestock treated humanely? How many miles did your meal travel, from farm to plate? Was anyone's labor exploited in the process of making your meal? Who are you eating your meal with? Most important, is that "real" food on your plate or another form of complex processing with a colorful marketing label? All of these factors contribute to the overall concept of sustainability. Finding answers to just a few of them will help consumers understand our food systems better.
If you think these issues are not important, the CDC reminds us that more than 60 percent of our population is obese or overweight. A huge percentage of the blame rests firmly on the shoulders of current food production systems. Or rather, it rests on our neglect and disregard in this subject matter. We have ignored what goes on behind the scenes of our food production systems and place our unwavering trust in the companies providing the finished products on supermarket shelves. The social ramifications and the decline in health of the general population clearly illustrate our current system's inadequacy. In short, current food systems are not sustainable. We must educate ourselves about food because a sustainable farm makes healthy human bodies. Or is it healthy farms that make humans sustainable? It's both.
This is a call to action and a wakeup call for all too many us. Walking out of a health food store with your chest puffed out and head held high will never be enough. Eating organic should not be about public displays of social eliticism and class, but rather equality, fairness, and improved food quality.
In order to reclaim the authenticity of "organic" and protect the future of "sustainable," we must look beyond labels and understand processes. Research the brands you buy. Interview the food providers giving you and your family sustenance at local farmers markets. Reconnect with your food by reconnecting with the individuals behind the labels. Then, reconnect at the table. This is not just about keeping your body sustainable; it's about keeping your planet healthy. For the sake of you health, your children's health, and for environmental health, our food systems need to be realigned with principles that focus on long-term sustainability. That process starts with you asking the right questions.
Luke Sniewski is an author, speaker, and fitness & lifestyle expert. He is currently pursuing his Master's of Science in Sustainable Food Systems at Green Mountain College, since optimal human health ultimately stems from optimal environmental health. You can visit his website (www.lukesniewski.com) for more information. You can also follow him on Facebook (https://www.facebook.com/lukesniewski) and Twitter (https://twitter.com/lukesniewski). 
REAL LIFE. REAL NEWS. REAL VOICES.
Help us tell more of the stories that matter from voices that too often remain unheard.