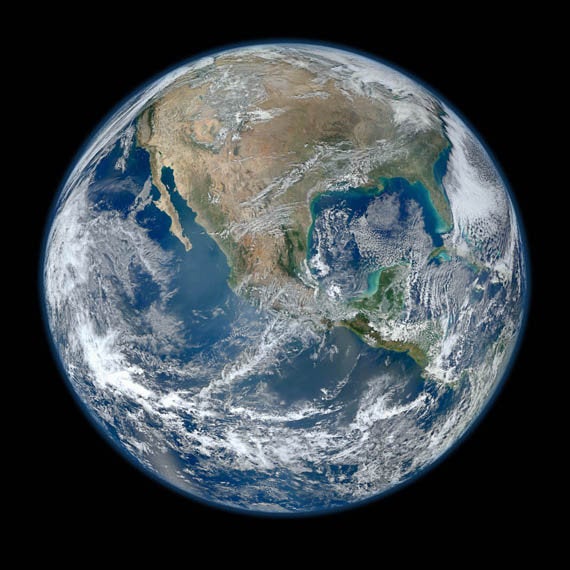 Sustainability conferences, especially on the west coast, can be a full time job if you try and hit them all. It's important to distinguish the top events, and Sustainable Brands is one of them. I attended last year, and what I like about this conference is that it works with businesses to collectively find innovative solutions to environmental issues, rather than writing them off as the enemy.
I recently had the opportunity to sit down with KoAnn Skrzyniarz, the founder and president of the Sustainable Brands Conference and Sustainable Life Media. I picked her brain about this year's conference and got a general pulse-check into what she sees as defining the CSR conversation this year. Below are her insights:
What is the theme of this year's conference, and how does it differ from past events?
Our theme this year is "The Revolution Will Be Branded," as we have entered a time of truly revolutionary shift. It all ties back to a growing awareness of the interconnection of things, and the recognition that our current cultural norms, economic structures and patterns of consumption are no longer serving our individual or collective shared interest.
Our goal this year is to challenge global brand leaders to recognize that it's time to either get serious about designing a sustainable path forward, or risk irrelevance -- and also to say to the 99 percent who wish to vilify corporations as inherently evil that we are all on the same side, and that it would be far more productive to find ways to support business in their attempt to shift gears.
The real revolution we hope to create is one in which brands recognize they need to commit to a much deeper care for their stakeholders, and consumers recognize they can vote with their dollars. This is the world we are working to create, and the most exciting part is, it's already taking shape.
How does Sustainable Brands differ from other green conferences across the U.S.?
We believe we are different first in intention, second in team and third in execution. Our intention is to build a systems learning in action community that is focused on the goal of moving us toward a sustainable economy, where business and society prospers and brands lead the way to a better world. The shift we seek can't be built in silos. Our tagline, "The Bridge to Better Brands" acknowledges our commitment to bring a new set of internal stakeholders to the table.
We consciously work to assemble an interdisciplinary set of perspectives by bringing environmental scientists, economists, behavioral psychologists, those working in the spiritual dimension, technologists and communicators together to help us all create a bigger understanding of the whole of what's happening in our world today. And we work to bring together a wide range of industries as well as innovators from many regions of the world (19 countries were represented at SB'11). It's this richness of perspectives, coming together with open minds and creative spirits, seeking to engage, that creates the magic unique to our community.
How do you go about staying up on the latest sustainability trends personally, and how do you ensure that up-to-the-minute knowledge is applied in the conference?
I am very fortunate to have started with a very eclectic background and set of intellectual passions that span all of the areas we explore -- environment, human purpose and behavior, business, innovation and so forth. Couple this with being insatiably curious and an avid reader in all these fields for what is now more than half a century and having a passion for listening and for discovering good ideas coming from youth. The fact that we are now all supported by unlimited access to the universe of conversations going on in the world today via the internet, as well as now a tremendous network of thought leaders, has made keeping up with what's going has not quite so much a challenge.
What do you think are the three largest issues in sustainability and CSR that brands face (and need to address) today?
Managing the shift to full transparency and authenticity -- especially when that increasingly includes transparency about parts of our value networks over which we have no direct control, learning to shift from competitive to collaborative and co-creative ways of being in the world, and figuring out how to navigate within, or ideally to change our current capital market structures which are set up to mandate short term thinking.
Who are a few brands that are getting it right, and why?
There are so many. On the private side, of course companies like Patagonia have done such an exceptional job of setting the bar for authenticity, transparency and genuine commitment to building shared value. Others newer, and less recognized yet include some of those who's stories we'll be showcasing this year like Lush Cosmetics who is innovating on every level and growing like a weed. On the public side, of course our colleagues at Unilever are showing a new level of courage in leadership by committing publicly to the audacious goal of doubling growth while halving environmental impact in the coming years - despite no clear understanding of how they'll get there.
Who are a few green NGOs or groups that you think do great work to advance sustainability awareness and progress and why?
Again, there are so very many, but The Nature Conservancy, Environmental Defense Fund and WWF come to mind immediately as enormously impactful NGOs who are deeply steeped in the science and policy issues at play at the moment and who see partnership with business vs. activism as a more productive route to driving the change we seek. We are excited about the launch of our new CauseWay initiative this June wherein we will begin actively trying to support and encourage productive, collaborative brand aligned Business/NGO partnerships that can help support our mission to turn brands into platforms for purpose in the coming decades.

Looking forward to attending the conference again this year in San Diego, June 4-7.\
REAL LIFE. REAL NEWS. REAL VOICES.
Help us tell more of the stories that matter from voices that too often remain unheard.