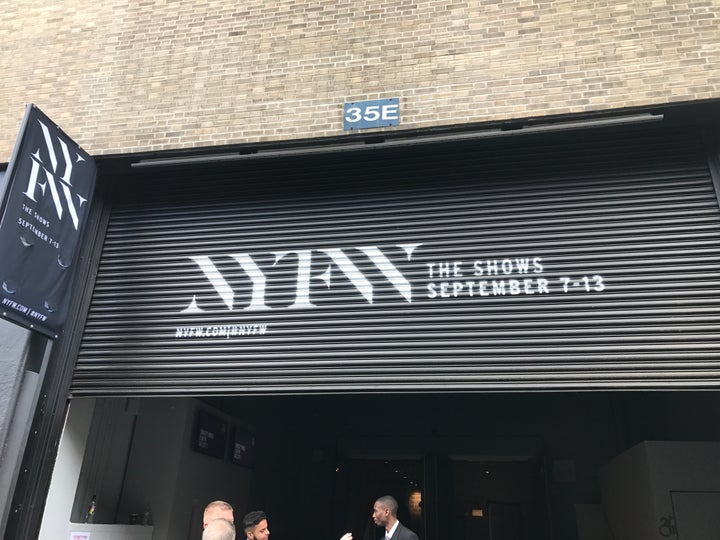 New York Fashion Week brings together the world's fashion elite for a few days of glamour. Behind this aspirational world of beauty and perfection still remains the harsh reality of the fashion manufacturing industry. Child labor, low wage, health and safety risks, environmental degradation, animal cruelty. These are some of the biggest ethical issues still affecting this sector.
To be fair, we have come a long way from the dark days of the Rana Plaza disaster that unglamorized the world of fashion as 1,135 garment workers were killed, and thousands injured, when a factory building collapsed in Bangladesh.
There is no doubt the way we produce and consume fashion has dramatically changed despite the fact that this industry has some tough history to reconcile. We are finally witnessing signs of consumer interest in sustainable fashion, which apparel corporations are responding to.
Let's look at some of key developments.
From Emma Watson, who recently set up an Instagram account to post her eco-friendly looks, to Reformation, the fashion startup that offers sustainably manufactured trendy clothes supported by celebrities such as Taylor Swift and Alexa Chung, a new wave of fresh and revitalizing content and products is developing, catering to consumers' sustainable preferences.
What about luxury apparel brands? Well, Kering, for example, announced this year the next phase of its sustainability strategy across its 16 luxury brands. The group has committed to reduce its greenhouse gas emissions by 50 percent in transportation and distribution, business flights, and fuel and energy-related emissions by 2025.
Finally, popular brands like H&M, which has a strong history in sustainability, is taking its sustainability ambition to another level. The company recently announced its commitment to use its size and scale to lead the change towards circular and renewable fashion while being a fair and equal company. H&M 's three big aspirational goals are: 100% Leading the Change, 100% Circular and Renewable and 100% Fair and Equal.
Recently Marie Claire, the major fashion magazine, published its first ever sustainability issue which is a great step forward as historically, fashion magazines stay away from such issues. " The more we learned about sustainability, the more we realized we had to learn" says editor-in-chief Anne Fulenwider."40 Sustainable Items to Shop from Our First-Ever Sustainability Issue" replaced the traditional "The 10 Best Beauty Products for Summer" article we were all expecting to read this summer. The issue also incorporates pieces such as "Fashioning the Future" which spotlights 12 leaders in sustainability such as Francois-Henri Pinault or Stella McCartney.
The fashion industry is setting out its transformational vision, one brand at a time. The status quo is definitely changing. Influencers and celebrities such as Leonardo DiCaprio or Emma Watson are influencing the social and environmental agenda. Given the big role they play in that industry, their values, statements, and expectations on companies matter and corporations are responding to these demands. Of course, consumer demand is only one factor, alongside others such as increasing investor pressure, as well as managing business risks associated with sourcing raw materials. But the greater the pressure is from customers, the faster businesses will be encouraged to make the changes that need to be made within their businesses.
Salterbaxter helps companies and brands step up to the challenge of the changing relationship between business and society. We are the specialists in sustainability strategy and communications for the apparel and luxury sector.
At Salterbaxter, we have unrivalled experience in delivering sustainability and social purpose strategy and communications for companies like yours. Through our work with leading companies including as H&M, Adidas, as well as with the Sustainable Apparel Coalition, we bring a deep industry of both the issues of the sector and where the opportunities lie to make a positive impact.
Popular in the Community